Supercars: Van Gisbergen retains #97 instead of #1
The #1 will remain absent for a fifth season, with Shane van Gisbergen retaining his #97 for his title defense.
Van Gisbergen will continue to race with #97 on his Red Bull Ampol Camaro for the 2023 season.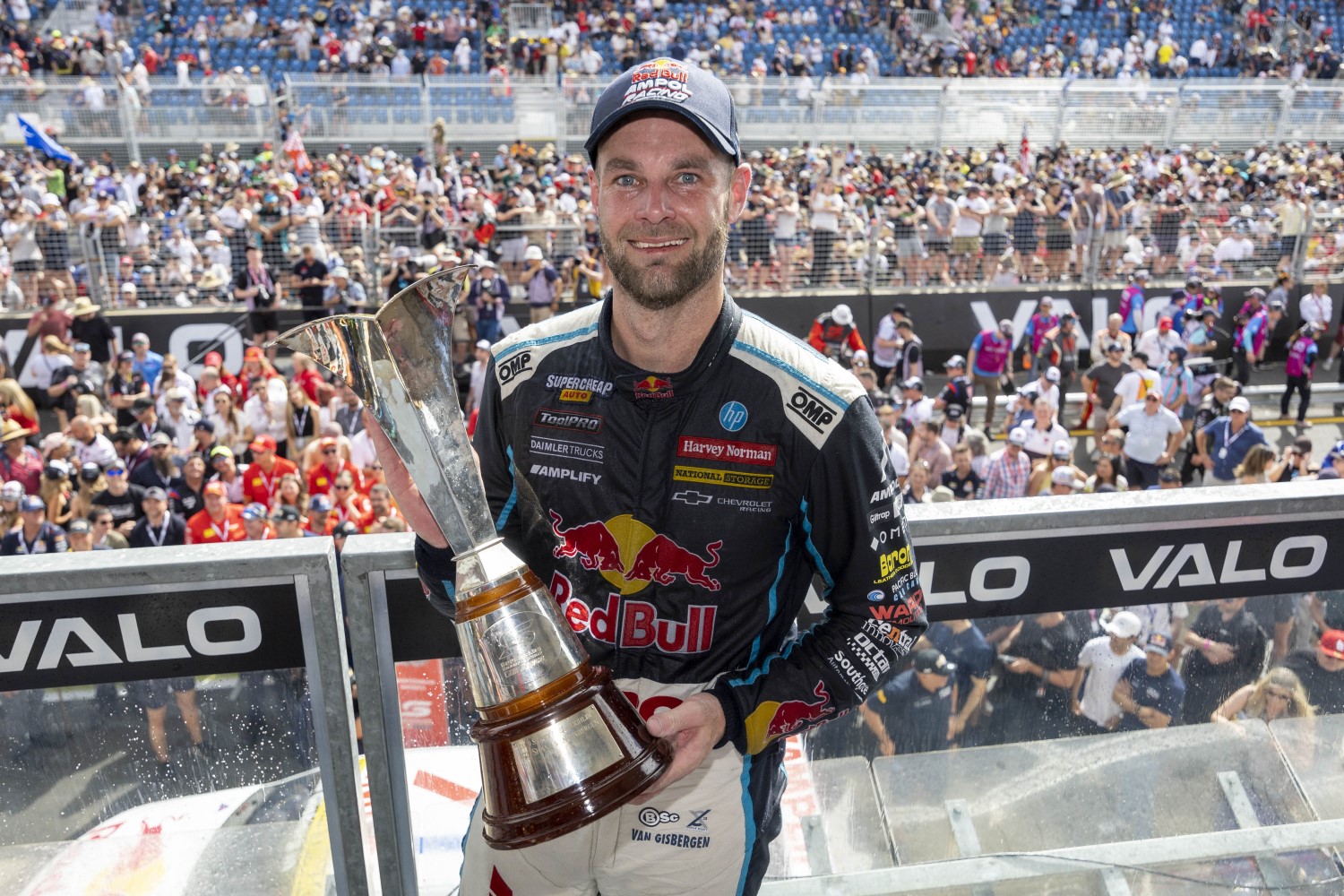 It comes as Richie Stanaway was confirmed alongside van Gisbergen for the 2023 enduros.
In 2018, Jamie Whincup was the last reigning champion to use the #1.
Scott McLaughlin retained Dick Johnson's famous #17 in 2019 and 2020.
With McLaughlin leaving for IndyCar in 2021, the #1 was ineligible for use. Van Gisbergen won the 2021 title, and kept the #97 for 2022.
The 33-year-old has taken 73 of his 75 career wins with the #97 on the window; he twice won in 2011 with Stone Brothers Racing's #9.
The Kiwi did bring back the #1 for the Adelaide finale as a tribute to Holden — but it didn't bring him any luck.
Van Gisbergen crashed in the Saturday race and had a tricky run on Sunday, and joked he'd never change his number again.
He also retained the #97 for the 2017 season after winning the 2016 championship.
That year, he was the first driver since Johnson in 1990 to keep his own number, rather than adopt the champion's #1.
It's not a given that the champion will run the #1 for their title defense.
Allan Moffat kept the #43 after his final title win in 1983, and Bob Jane carried either his #7 or #76 after his title wins.
Peter Brock also retained his famous #05 after his 1978 and 1980 title wins.
Sponsorship has also played a role — Bob Morris raced with the #7 due to his Seven Network partnership, while the Brut-backed Moffat carried the #33 in 1974.
Pete Geoghegan was the first driver to race with the #1, carrying it for almost every race amid his five reigns as champion.
The likes of Colin Bond, Jim Richards, Mark Skaife, Glenn Seton, John Bowe and Craig Lowndes also ran the #1.
Lowndes didn't defend his title in 1997 as he chased his Formula 1 dream.
McLaughlin (2021), Lowndes (1997) and Robbie Francevic (1987) were the only drivers not to defend their titles.
The 2023 Repco Supercars Championship will commence in Newcastle on March 10-12.