How to Ship a Race Car, Affordable and Reliably
If you take one look at the latest news from the racing world, one thing is apparent: The racing lifestyle is a global phenomenon. Of course, this means plenty of traveling both for you and your vehicle.
Your racing car may have the highest safety rating, but that won't make it any safer during transport. Plus, vehicle shipping comes with considerable costs you'll definitely want to minimize. In other words, race car transport can represent a headache.
All of your worries about shipping can go away if you're properly informed about the process. Once you find a reliable transporter – like A1AutoTransport Inc – and understand what to expect, you'll feel much more secure sending your vehicle on long journeys.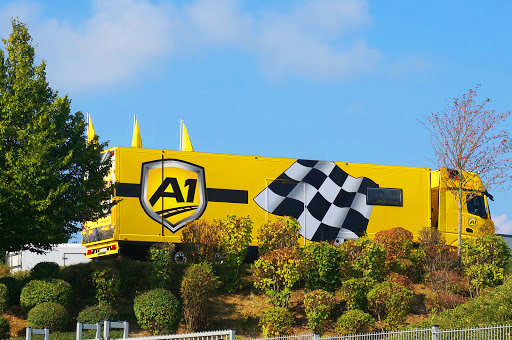 This article will tell you everything you need to know about shipping a race car affordably and reliably.
Finding the Right Transport Company
The first base you'll need to cover in the shipping process will be finding a reliable shipping company. It's crucial your transport provider be trustworthy, experienced, and well-versed in shipping race cars in particular.
It's never be too early to start searching for the appropriate company. Whatever you do, you should never wait until the last minute to decide on the transporter. If you leave it until the eleventh hour, you might face increased costs and go into the shipping process unprepared. Worse yet, the company you pick in a hurry could be ill-equipped to handle your vehicle properly.
It's best to stick to reasonably priced services. Overly cheap or expensive services likely won't be the right choice. The former will more probably provide a subpar service, while the latter will drain your budget. To get a better idea about fair pricing, make sure to look around and compare the offers before deciding.
What Goes Into the Shipping Process?
There are three main components of the shipping process:
The method of transportation
Pick-up and drop-off options
Insurance
You should choose a transportation method that suits your race car. For instance, most race cars are built with exceptionally low clearance. This makes them ill-fitted for open trailers as the cars are nearly impossible to load safely.
Furthermore, race vehicles tend to be unique. As such, they will often require specialized equipment for loading, as well as a safe transport environment. In that regard, it would be best to go with a shipping service that can load your car using a hydraulic lift. In addition, your vehicle will be better protected if transported in an enclosed trailer.
When it comes to the pick-up and drop-off, the options you'll have available will be relatively straightforward. You can choose between using the company's pick-up and drop-off points or opt for a door-to-door service.
The choice here is a no-brainer: You should always pick the door-to-door option. This type of service means the transporter will pick up your car from your garage and ship it directly to the destination, i.e., the racetrack. Using a door-to-door service removes additional transportation risks and represents the most convenient option.
Finally, proper insurance should be high on your priority list. Even if you find the most reliable transport service available, no one can guarantee the journey will pass without incident. It's worth noting that the most reliable shippers experience practically no accidents, but such statistics probably won't give you peace of mind once your car is under someone else's care.
You should ensure your insurance policy is updated to cover the value of your vehicle. Also, review the policy and consult with your agent to find out how the responsibility for potential damage is handled.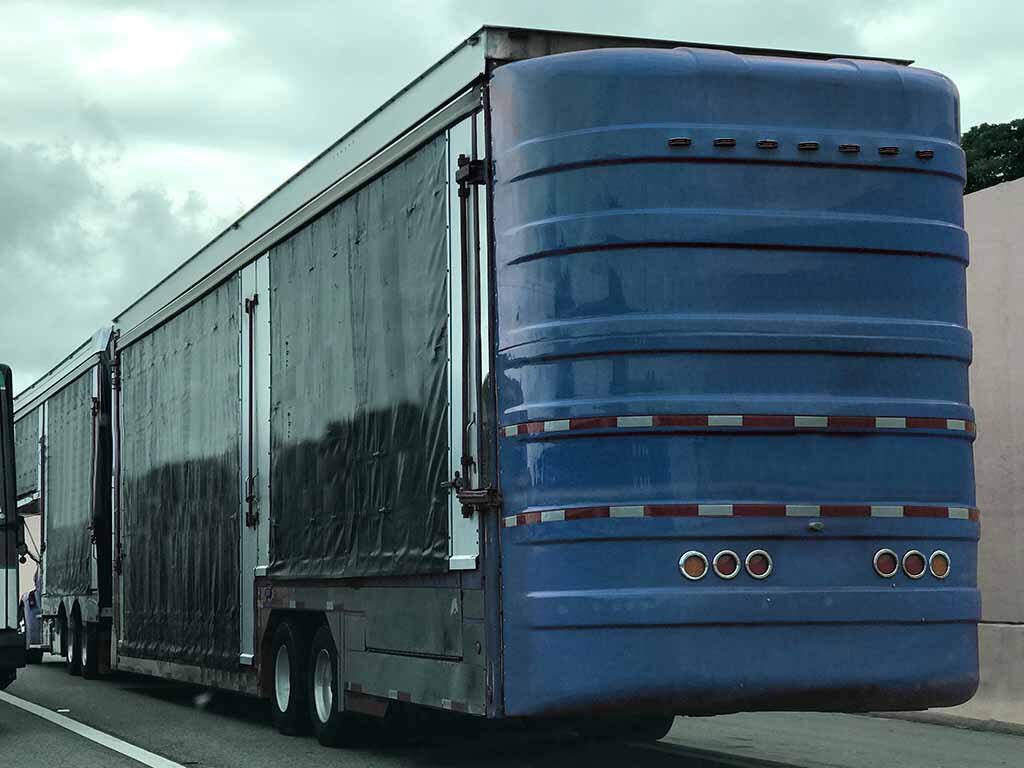 Preparing Your Race Car for Shipping
Once you've found the transport service that fits your needs, it will be time to prepare your car for the journey. Remember, your shipper isn't the only one responsible for the vehicle's safety – you need to do everything in your power to ensure secure transport, too.
To prepare your race car for shipping, you'll need to go through the following steps:
A thorough inspection
Fuel and other car fluid check
Removal of risky items
To inspect your car thoroughly, it would be best to clean it first. If there's any dirt accumulated on the vehicle, you might not see existing scratches or dents.
Go through the car's exterior from top-to-bottom and make a note of any existing damage. It would be even better to take pictures of your car from all angles. Then, perform a detailed mechanical check to determine potential issues.
This inspection serves two purposes. First, you can document the exact state of the vehicle before turning it over to the transport company. This will ensure no transport damage is attributed to a pre-existing condition.
Second, if you're delivering your car straight to the racetrack, you'll want to know the vehicle is in proper working order. A thorough checkup will save you an extra visit to the mechanic upon reaching your destination.
Your race car should contain enough fluids to operate. However, you shouldn't load the car with more than a quarter of a tank of gas. Having less fuel in the vehicle will lower its weight, which can be a factor in the total price of the transport service.
In addition, excessive car fluids may represent a risk during shipping. Minimize the volume of fluids and you'll lessen the risk.
Lastly, you should remove all market customizations and personal belongings before shipping your car. Such items can become a potential danger in transport since they could start flying around on bumpy roads.
Additions to your vehicle could also fall off and break or get damaged. The issue is that aftermarket parts aren't covered by shipping insurance. Furthermore, having unnecessary items will increase the vehicle weight and drive the transportation fees up again.
Ship Your Race Car Without Worries
If you take care of the precautions and security measures listed in this article, the transport of your vehicle should go without a hitch. A professional, reliable transportation service will have everything it takes for safe shipping. And when you throw in some of your own due diligence, chances are your vehicle will reach its destination unharmed.
Even better, taking your time to choose a good service and ensure all requirements are met will make the shipping service as affordable as possible. Pick a reasonable offer, ensure your vehicle clean and light, and you'll be able to avoid paying too much for the transport.