IMSA: Andretti Autosport LMP3 Team Rolex 24 Driver Lineup
A familiar face returns for next season and two familiar names will join the Andretti Autosport LMP3 team at the 2023 Rolex 24 at DAYTONA. The team announced today that driver Jarett Andretti will pilot the No. 36 Gallant Ligier JS P 320 in the IMSA WeatherTech SportsCar Championship for the storied 24-hour endurance race alongside returning Andretti Autosport LMP3 drivers Gabby Chaves and Rasmus Lindh and newcomer Dakota Dickerson.
With his second season of IMSA WeatherTech SportsCar Championship racing under his belt, third-generation driver Andretti will be joined by 2021 Prototype Challenge Champion Dickerson, 2021 Mobil 1 Twelve Hours of Sebring polesitter Lindh and 2014 Indy Lights Champion Chaves as the quartet competes for their first Rolex 24 at DAYTONA win.
The Andretti Autosport No. 36 Ligier JS P320 continues in partnership with Gallant Building Services, Window World, Mi Windows and Doors, Schaeffer's Oil, Superior Auto, Unite Health Share Ministries, Hoo and Bloc Hotels. The Andretti Autosport LMP3 team will make their 2023 debut at the Roar Before the Rolex 24 and will be on the grid for the Rolex 24 at DAYTONA.
Jarett Andretti, Co-Driver, No. 36 Ligier JS P320
"We had a good run at Daytona going last year, being on the pole and then leading early in the race and now we have the momentum from our Petit Le Mans victory last season to carry with us. With familiar faces returning with our driver lineup, we have a great opportunity to contend for the win."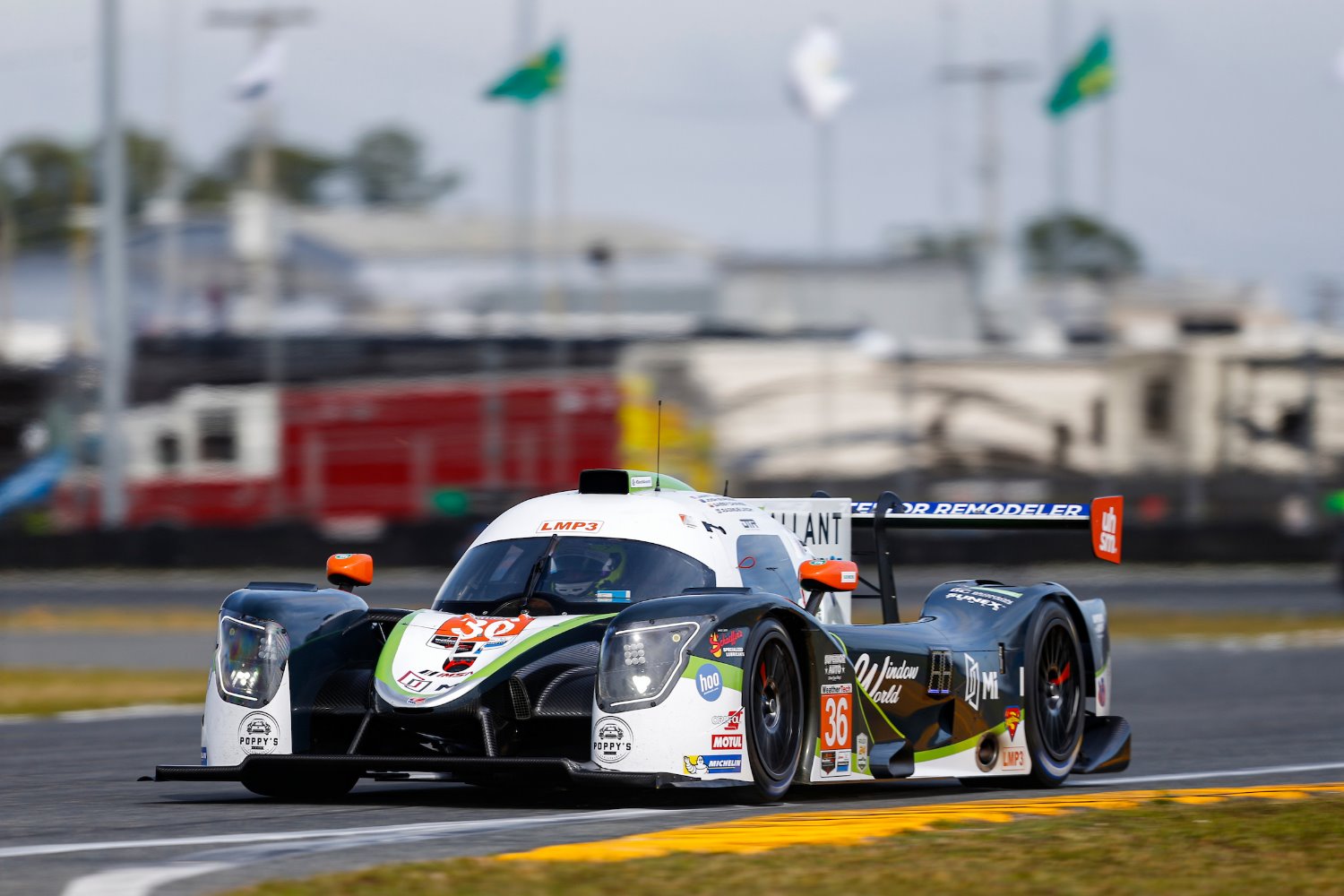 Gabby Chaves, Co-Driver, No. 36 Ligier JS P320
"I'm very happy and excited to join Jarett and the team once again for 2023. We finished the 2022 season on a high with a win at Petit Le Mans which gives us much-needed momentum going into Daytona. There has been a lot of work put in during all of 2022 and we started seeing the results at the end of the season, so to be able to come back with the team and keep building on that starting at Daytona and then the rest of the championship is going to be key to delivering the best results. I look forward to getting back on track at the Roar with Jarett, Dakota and Rasmus as we set a clear goal of taking home a Rolex!"
Rasmus Lindh, Co-Driver, No. 36 Ligier JS P320
"I'm really excited to be back with Andretti Autosport for the 2023 24 Hours of DAYTONA. I'm looking forward to it. We were strong last year, so let's go and get that watch!"
Dakota Dickerson, Co-Driver, No. 36 Ligier JS P320
"I'm very excited to be joining Andretti Autosport for the 24 Hours of DAYTONA. Having competed against them throughout the last season and recently testing with the team, it truly is an outstanding organization from top to bottom and I can't wait to have the opportunity to play a role in the team's efforts to grab a Rolex at the 24!"