Dakar: Carlos Sainz Sr. reveals spine fractures from Dakar crash
Carlos Sainz Sr. was just six kilometers into Stage 9 at the Dakar Rally when he flipped his RS Q e-tron E2 onto a dune jump, landing nose-first in the sand.
Sainz and his navigator Lucas Cruz were able to get out from under the car and turn it back over with the help of some of the workers on the track.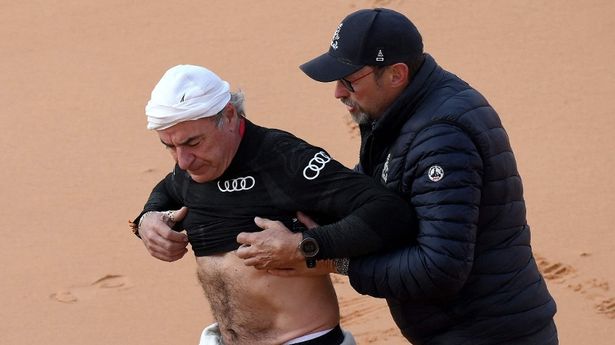 On Monday, he tweeted: "On my return to Madrid from the Dakar Rally, the back pain I suffered after the incident of this year's event persisted longer than usual. Following medical advice, I underwent further checks to assess in detail the extent of the injury.
"Unfortunately, the results haven't brought good news because I fractured the T5 and T6 vertebrae. The good thing is that both vertebrae are stable and from this day on my priority will be to recover as soon as possible.
"Thank you all for the love and support I have received over the last days. I will keep you updated."
Hello everyone,

On my return to Madrid from the Dakar Rally, the back pain I suffered after the incident of this year's event persisted longer than usual. Following medical advice, I underwent further checks to assess in detail the extent of the injury. […]

— Carlos Sainz (@CSainz_oficial) January 16, 2023