F1: Resorts World launches Las Vegas GP ticket packages
Resorts World unveiled curated F1 Vegas packages including a four-day, $888,000 version on the high end that features six Paddock Club tickets, a palace suite with a butler, entourage suite and VIP experiences.
LUCKY 888 EXPERIENCE Package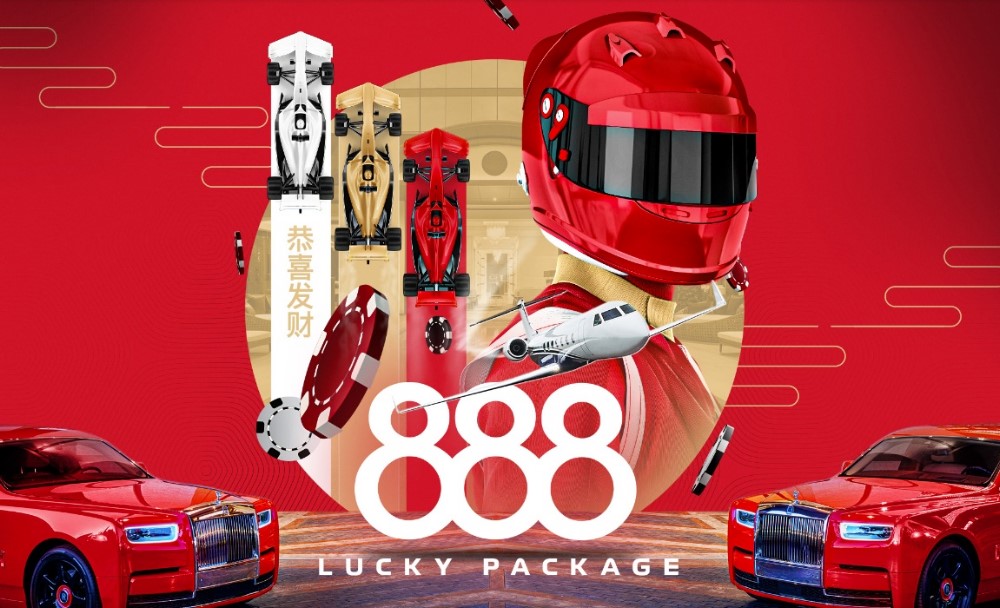 $888,000 ($222,000/Day)
Resorts World Las Vegas is the premier destination for first-class race aficionados and guests alike. With unmatched accommodations as the standard, we have carefully crafted our own all-inclusive F1 packages featuring the unprecedented 888 Experience. The 888 experience represents luck and good fortune, putting you at the center of the action all weekend long. Our 888 guests can cheer on their favorite drivers from Paddock Club seats, celebrate at Private F1 weekend events and relax each day and night in our plush Crockfords' Palace. Reserve the Resorts World Las Vegas 888 Experience for the most luxurious F1 weekend on the Strip.
Resort Credit
1 – Palace Suite and
Private Butler Service
1 – Entourage Suite
4 – Superior Rooms
8 – VIP Theatre Tickets

Private domestic or International
first-class air transportation
Transportation from and to Airport
Transportation to and from Paddock Club™
VIP Experiences at Zouk Nightclub,
Allē Lounge on 66, Awana Spa

Promo Chips/ Free Play/ Match Bet
8 – Driver and Legend Meet & Greet Tickets
4 – Custom Tailoring and Styling Services
6 – Paddock Club™ tickets
Private Courtyard Pre-celebration
See all here.
Suite Packages
STARTING LINE
$35,000 ($8,750/Day) :
Food & Beverage Credit
Resort Credit
Zouk Credit
Promo Chips/ Free Play/ Match Bet
Transportation from and to Airport
1 – Suite
2 – Grandstands Tickets
POLE POSITION
$80,000 ($20,000/Day) :
Resort Credit
2 – Tickets to our Exclusive F1® Celebration
Zouk Credit
Promo Chips/ Free Play/ Match Bet
Transportation from and to Airport
1 – Suite
2 – Skybox Tickets
LEGACY
$200,000 ($50,000/Day) :
Resort Credit
2 – Tickets to our Exclusive F1® Celebration
Promo Chips/ Free Play/ Match Bet
Transportation from and to Airport
Transportation to and from Paddock Club™
VIP Zouk experience
1 – Suite
2 – Paddock Club™ tickets
Room Packages
Premium Room at Crockfords
2 GS tickets – $9,300
2 Skybox – $32,000
2 Paddock – $46,000
1 Bedroom Suite
2 GS tickets – $19,000
2 Skybox – $42,000
2 Paddock – $55,000
VIP transportation to and from the airport
3 night minimum – Non-refundable
Superior Room at Conrad
2 GS tickets – $10,500
2 Skybox – $33,000
2 Paddock – $47,000
VIP transportation to and from the airport
3 night minimum – Non-refundable