F1: LA Dodgers owner big backer behind Andretti Global F1 team
Andretti Global recently broke ground on a $200 million "universal motorsports headquarters" in Fishers, Indiana. IndyCar legend Michael Andretti was at the groundbreaking ceremony and revealed plans of potentially entering the Formula One market.
Andretti currently has teams in multiple series, including IndyCar, Formula E and Extreme E, but is looking to expand to F1, where only one American club currently resides — Haas in North Carolina.
A $200 million dilution fee is required to join F1 — along with various other expenses — and it is believed Andretti has already secured the funds from investors.
Among those Andretti thanked during his speech was Group1001 CEO Dan Towriss and  Los Angeles Dodgers principal owner Mark Walter, via Nathan Brown of the Indianapolis Star:
With another small window into how Andretti Global and Michael Andretti's F1 team aspirations came to be, the team owner made a point to list off a series of folks to thank at the start of Tuesday's ceremony. At the very start, Andretti name-dropped Dan Towriss, along with Mark Walter, the CEO of Guggenheim Partners, a global investment and advisory firm currently with more than $285 billion in assets under management.
Prior to the groundbreaking ceremony, Andretti resisted naming the investors who financially backed his plan of creating an F1 team, but it is now clear Walter supports the idea.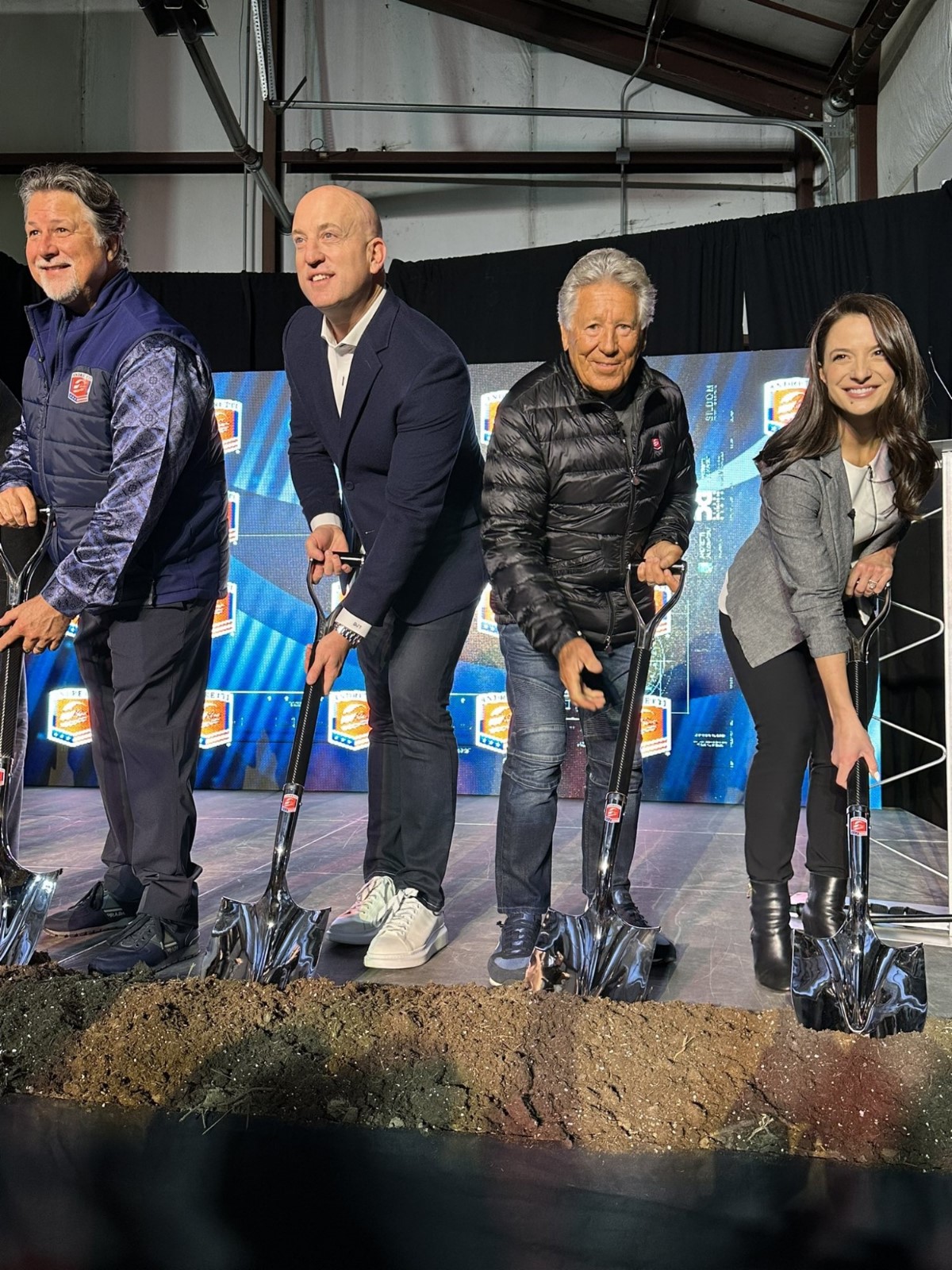 Walter, the CEO of Guggenheim Partners, has vast experience financing sports and his estimated net worth is around $5.3 billion. Along with being the principle owner of the Dodgers, he owns minority stakes in the Los Angeles Lakers and Los Angeles Sparks.
Walter also recently purchased the Chelsea Football Club, and earlier this year, began negotiations with the Professional Women's Hockey Players Association (PWHPA) to explore the launch of a new professional women's hockey league.