F1: Wolff still can't wrap his head around the fact he blew the 2021 Abu Dhabi race
As we have shown in this article, Toto Wolff and his Mercedes team cost Lewis Hamilton the win in the 2021 Abu Dhabi GP, and as a result, the 2021 driving title.
With the race restarting for one final flying lap with no cars between leader Lewis Hamilton and 2nd place Max Verstappen because FIA race director Michael Masi did not let all the lapped cars unlap themselves. Why waste time doing that and have the 2021 title decided under caution.  That is not what the customers paid to see.
In the referenced article, we outlined how Mercedes made the wrong decision to leave Lewis Hamilton out on used hard tires.
This move enabled Max Verstappen, on much fresher, softer tires, to pass the Mercedes driver on the last lap of the 2021 season, with Wolff making his feelings known over team radio by exclaiming to Masi: "No, Michael, no, this is so not right!", while Hamilton claimed the result had been "manipulated".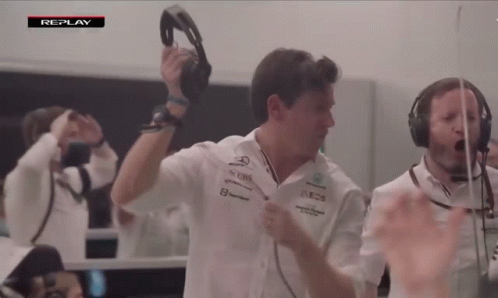 The Mercedes team principal admitted that day at Yas Marina still pops up in his mind regularly and it likely haunts him because he knows in his heart his team blew it and not Masi.  Yet, he still tries to blame Masi.
"It was tough after Abu Dhabi," Wolff admitted to The Times. "I have always liked the principle that the stopwatch never lies; the team that wins is the one that deserves to be the champion.
"But this was different. At the end of the race, an individual took decisions that were not reflected anywhere in the rule book and were so drastic that they made the outcome unbelievable.
"That is a moment when you fall out of love with the sport… the principle of fairness was breached.
"The FIA took the guy out of the job because it was a human error. But it's done and dusted now. I still think about it a lot, but not with anger; it is just incomprehensible how it came about."
What Wolff still cannot wrap his head around was their sheer stupidity to think the race director was going to let the 2021 title be decided behind a safety car.  The race director was going to do everything in his power to give the fans a race for the title, and he did just that.
Wolff and his Mercedes minions failed to take that into account and lost.
Mark Cipolloni (aka Mark C.) reporting for AutoRacing1.com