F1: Marko unsure Ricciardo still at F1 level
(GMM) It is "difficult to judge" whether Daniel Ricciardo is still good enough for Formula 1.
That is the frank admission of Dr Helmut Marko, who despite Ricciardo losing his McLaren seat decided to snap up the former Red Bull driver to be a test and ambassadorial driver for 2023.
When asked how the 33-year-old Australian is settling in, Red Bull's Marko told Sport1: "Very well.
"He's already had great PR events for Red Bull, which was one of the reasons why we brought him back."
Indeed, a return to the grid for Ricciardo – a winner of 7 grands prix with Red Bull until he decided to move to Renault in 2019 – appears unlikely.
"I think Daniel has lost his love for Formula 1 a bit after a few difficult seasons," Red Bull team boss Christian Horner told Algemeen Dagblad newspaper.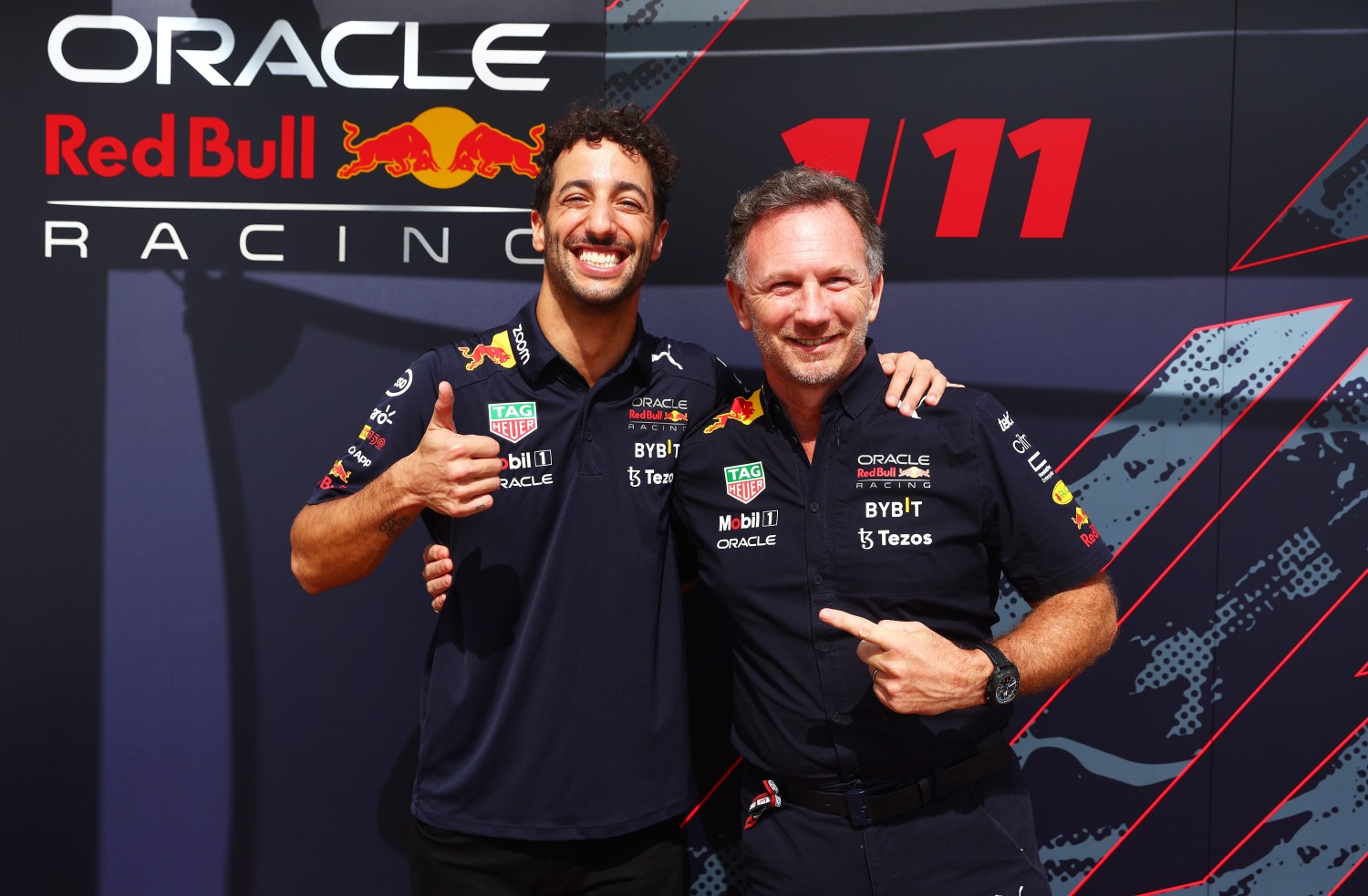 "I hope he finds that passion again with us, but we have absolutely no other plans than to use him for numerous test programs and commercial activities. He will have a busy schedule in 2023," he added.
When asked if Ricciardo has forgotten how to drive, Marko answered: "It's difficult to judge from a distance what was missing.
"He's had a bit of a problem but he'll definitely be doing one or two tire tests for us soon so we'll see things more clearly after that."
Red Bull is also keeping its eye on the newly-retired quadruple world champion Sebastian Vettel, who Marko and Horner have both said would make a good team management official.
"At the moment he is diving in the Arctic with his family," Marko said.
"I think it won't be until March when he's really approachable again."