F1: Mercedes-AMG is racing in Kyalami Sunday and Hamilton is nowhere to be found
Ever note that Lewis Hamilton never races anything but his superior Mercedes F1 car?  He never races in the Race of Champions or any other form of motorsports except F1.
Why?
He likely does not want to expose his limitations.
With that said, he has spoken loudly about wanting to race at Kyalami in South Africa in front of people he can identify with. Of course, he wants F1 to race there, but who will pay for it?
He has no races this coming weekend, and it would have been the perfect chance for Hamilton to show us what he is really made of at Kyalami with strong Mercedes car.
Everyone would love to see whether Hamilton is talented in anything other than a Mercedes F1 car.
Hamilton is nowhere to be found
Mercedes-AMG Motorsport got its 2023 Intercontinental GT Challenge (IGTC) campaign off to a cracking start with an overall victory and a P3 in the Bathurst 12 Hour at the beginning of February. The second fixture in this highly competitive global racing series, the Kyalami 9 Hour in South Africa, will be contested on the weekend of 23 – 25 February.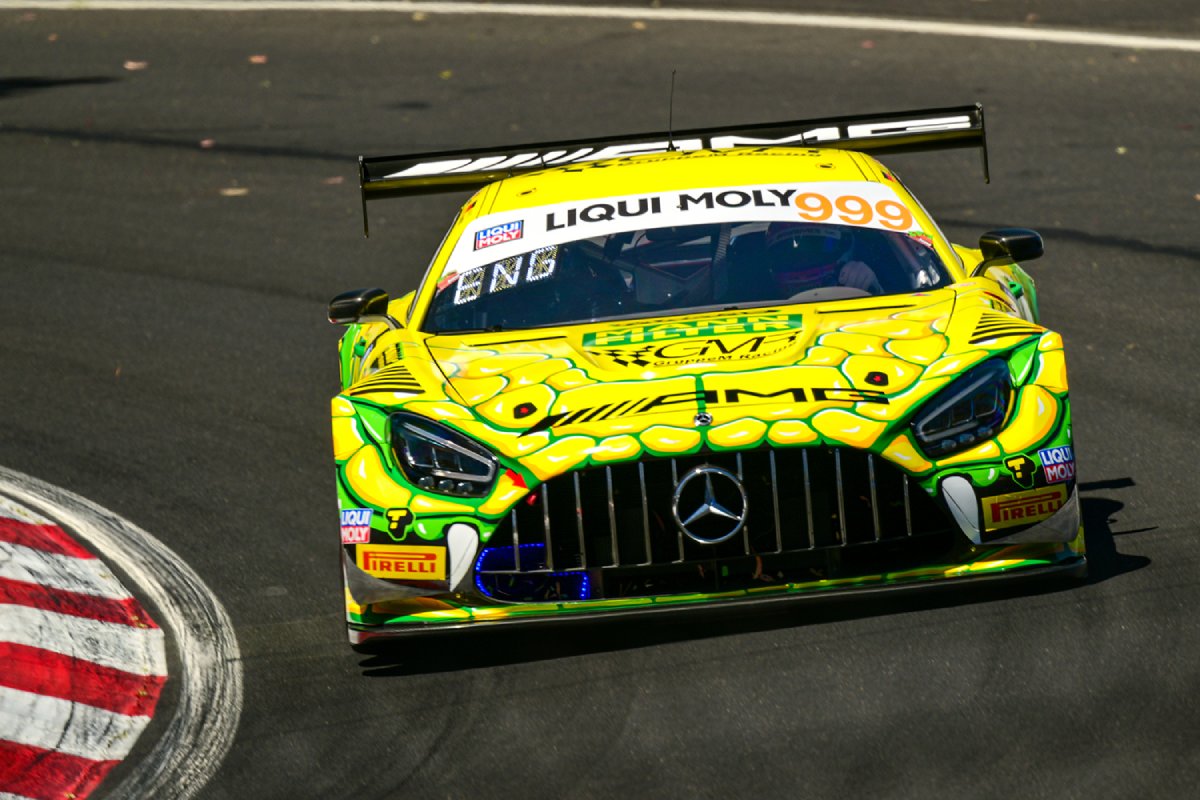 Mercedes-AMG travels to the Kyalami Grand Prix Circuit as leader in both the manufacturers' and the drivers' standings and will have four Mercedes-AMG GT3s on the grid for the nine-hour race. Mercedes-AMG Team GruppeM Racing represented by the driver trio of Maro Engel (GER), Mikaël Grenier (CAN) and Raffaele Marciello (SUI) will compete in the Pro classification. Customer Sports team SPS automotive performance is entering two cars in the Pro-Am category: Reece Barr (IRL), Miguel Ramos (POR) and Luca Stolz (GER) will share the cockpit of the number 20 car, while the number 75 (officially registered as 'SunEnergy1 Racing by SPS automotive performance') will be driven by Jules Gounon (AND) und Kenny Habul (AUS). The third driver of number 75 will be announced shortly. The fourth member of the Mercedes-AMG Motorsport contingent is Stradale Motorsport; the South African outfit is competing for the first time, and its number 86 Mercedes-AMG GT3 will be driven by local favorites Charl Arangies, Arnold Neveling and Clint Weston (all RSA).
Three other Mercedes-AMG GT3s will also be on the grid competing in the Kyalami Supercup: the number 3 car of Public Park Motorsport and the numbers 11 and 23 of Bigfoot Express Racing. For contestants in this national championship, the checkered flag will fall after the first 60 minutes of the Kyalami 9 Hour.
The Kyalami 9 Hour starts at 1pm local time (12:00 CET, 11:00 GMT) on Saturday 25th February.