F1: Hamilton calls F1's plan to eliminate Tire Warmers pointless
(6th Update)
–by Mark Cipolloni-
Formula 1 teams appear unlikely to support a move to introduce blanket-free slick tires in 2024 when a decision is made at the end of next month, reports Autosport
As long as tree-hugger cars have to be plugged in and use electricity, there is no reason to ban the tire blankets.
Drivers reject the ban.
Team bosses reject the ban
Fans reject the ban
"I think we'll reserve judgment until we've done a test," said Red Bull's Christian Horner when asked by Autosport about the tire decision.
"Daniel [Ricciardo] is going to drive the car at the test, and we will get the feedback from that running and then I'm sure Pirelli will make the right decision.
"I don't think it's what the drivers want. But my fear with these things is that when you think you're going to achieve something simplistically that would create better racing, that there will then be a whole lot of effort go into trying to heat tires very quickly, on out-laps and so on, that could drive a lot more cost in.
"Everybody has tire blankets, they do the job. I think what we should be looking at is sustainable ways of powering those tire blankets as opposed to removing them."
---
June 16, 2023
–by Mark Cipolloni–
How much pollution is being created to warm F1 tires with electric blankets?
Compare that to the electric needed to charge electric tree-hugger cars. If tree-hugger electric cars are supposedly 'green', then what is the issue with tire warmers?
Lewis Hamilton's Mercedes teammate George Russell says Formula 1 isn't in a position to race with slick tires that do not use tire warmers in 2024 after participating in Pirelli's most recent test of the development rubber.
"In hindsight it probably wasn't tested in the right conditions at the right circuit," said Russell when asked whether the tires he tested in Spain last week are raceable.
"If you go to a circuit such as Barcelona which is quite an aggressive Tarmac, it was 40 degrees track temperature, fully rubbered in from race weekend, the tires were very sketchy coming out of the pitlane but by about Turn 5 on the out-lap it was at a respectable level.
"But if I compare that in contrast to the start of the year, when I did one run in Jerez in 10-degree track temperature it was extremely difficult out of the pits.
"If I'm being totally honest, I don't think we as a sport are at a position to bring these tires into a racing scenario.
"I will be very concerned for all the mechanics in the pitlane during a pitstop, I'd be very concerned for the out-lap in a race in cold conditions. There will be crashes, I have no doubt about it.
"There's a lot of work and expense going into these tires, I feel like that could be put elsewhere."
"In the conditions that I had during the test, it was good and it went well," said Ferrari driver Charles Leclerc of the test tires.
"But in lower temperatures, I don't know, I haven't tested these tires in lower temperatures. And that's where the big question mark is.
"It's very difficult to answer whether I will be happy to go. I would like to maybe test those tires in different conditions and then see whether they are raceable in all conditions. But it was a positive test with the conditions that we've had in Barcelona."
"You've got four or five corners where it's very tricky, where the tires need to get into temperature," said Leclerc.
"When you are alone on track it's not that much of a problem. But of course, if you're racing other cars, then it becomes very difficult to manage.
"If it remains four or five corners, then it's something that we could consider, but obviously with very low [temperature] conditions, I expect this to be much longer this warm-up period. And this could become difficult."
Fernando Alonso also does not see the point of banning warmers.
"It depends on the tire energy that you put on that specific circuit," said Alonso.
"In Barcelona it will help the tires, some others it will make things very difficult. Indy [500], you put a lot of energy in the tires immediately and it was fine, places like Monaco or some others [less].
"I'm not a big fan of removing the blankets to be honest and I don't see the reason why."
---
May 4, 2023
–by Mark Cipolloni–
A F1 car isn't a low-cost 12-year-old spec-IndyCar.  Damaging an F1 car as a result of a crash on cold tires leads to a huge repair bill and with the F1 cost cap in place, could lead to a cost cap breach.
Now another prominent figure has come forward to speak out on the folly of getting rid of Tire Blankets.
Martin Brundle has urged F1's decision-makers to rethink their plans for 2024 by insisting that the proposed ban on tire blankets for next year would not make any sense to implement.
He tweeted: "[It] doesn't make sense for F1 to ban tire heaters. Cars will get crashed negating any cost savings [and] efficiencies. Drivers [and] marshals at higher risk.
"The most expensive and inefficient way of heating racing tires during testing, practice, qualifying and racing has to be using an F1 car."
Similarly…..Ferrari bosses Antonello Coletta (head of Attiva Sportive GT) and Giuliano Salvi (the Ferrari endurance race cars track operations manager) have spoken out on the FIA WEC's decision to ban tire warmers for this season, in the wake of the series of incidents caused by cold tires throughout the race meeting at Spa.
Like every other tree-hugger recommendation – banning tire blankets is penny wise and pound foolish when you are talking about very expensive F1 cars.
F1 World Champion Max Verstappen has also spoken out strongly against the ban.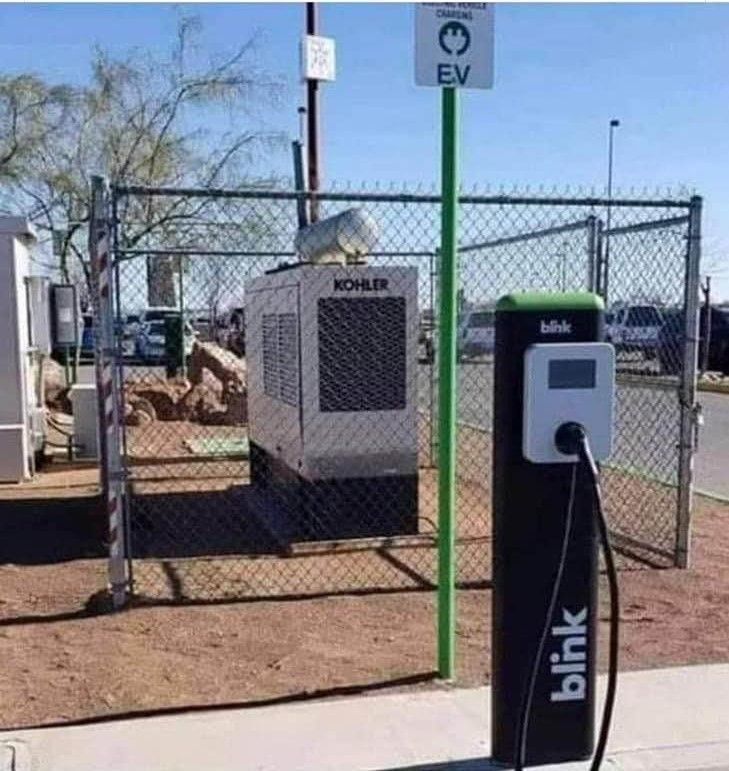 ---
March 26, 2023
–by Mark Cipolloni–
Valtteri Bottas believes there is still a "lot of work to do" before Formula 1 switches to tires without blankets next year.
Speaking after he took part in the recent Pirelli test at Bahrain, Bottas pointed out some of the issues drivers and teams are facing and trying to solve.
"It's quite a new concept for Formula 1 cars, with the amount of load we have in the cars, and having such a tire that works from low temperature to high is not easy to make," said Bottas.
"I think Pirelli is really working hard on it. Obviously, warm-up is a bit of an issue when you don't have blankets. But Bahrain is probably the easiest track to get the tires to warm-up. So it was actually manageable."
"The pressure rise is massive when you start cold and when you end up 100°C, so that obviously makes the tire drop-off significantly worse.
"In my personal opinion, I don't feel that's the way to go, but I think they're working really hard, and it's obviously not up to us what's going to happen in the future.
It's costing F1 and Pirelli a lot of money to change something that is not broken just to appease the tree huggers who think warming the tires with electric tire is somehow polluting the environment.
Plugging in tire blankets is not polluting the environment as much as plugging in the electric cars owned by these tree-hugging mental midgets.
---
March 15, 2023
–by Mark Cipolloni–
Further backing up F1 drivers saying the ban of tire warmers/blankets are pointless come word that Ferrari driver James Calado has questioned the ban on tire warmers for this year's World Endurance Championship in the wake of his accident in last weekend's pre-season Prologue test.
"I was coming out of Turn 1, I had the steering wheel almost straight and was short-shifting up to fourth so as not to get wheelspin, and then I hit that bump on the exit and lost it," Calado told Autosport.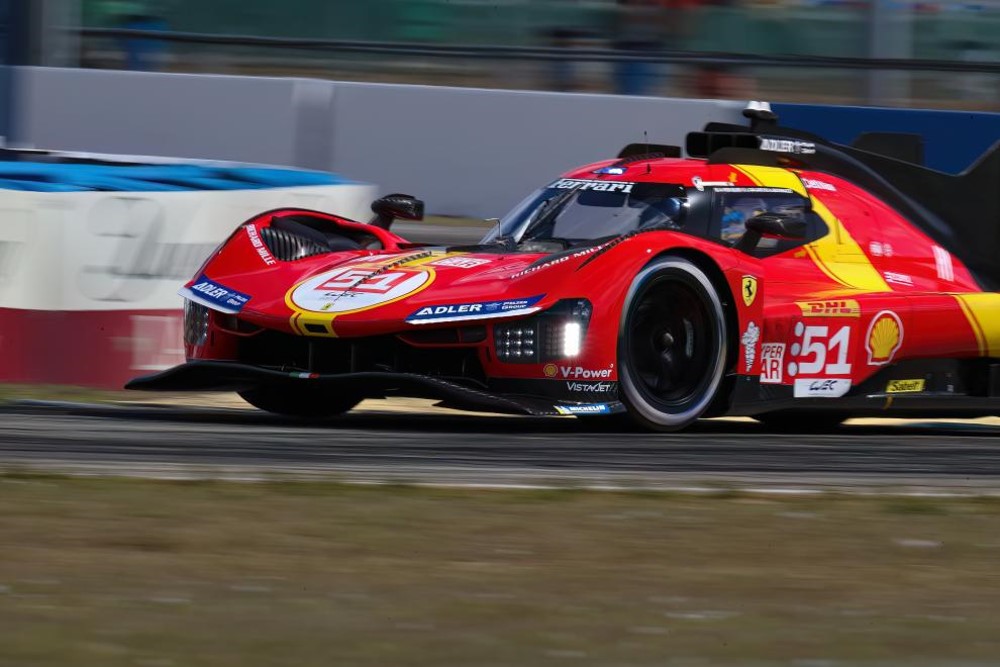 "That shows how easy it is to lose control on cold tires now we aren't allowed tire heaters.
"There is the possibility of some big crashes this year because we are coming out of the pits on cold tires.
"I'm just thinking about safety, not just for us professional drivers, but also the amateur drivers on the grid."
"I know in the IMSA SportsCar Championship they have never used tire warmers, but over here you are normally racing in temperatures above 20deg C," he said.
"But can you imagine coming out of the pits at Spa [the venue for round three of the series at the end of April] and heading into Eau Rouge when it's 5deg C?"
"I dread to think what might happen; the speed differential into the corner between a car with a few hundred meters to warm up the tires after coming out of the pits and a car at full speed is going to be enormous."
"We don't need the tires at full temp like in the past," he explained.
"But we do need something that puts everyone's safety in a better place."
Calado described his impact with the wall at Turn 1 as "fairly low speed".
"The problem was that I hit the wall at the wrong angle, and that caused the damage," he said.
Tree-hugger ideas usually turn out bad
Every tree-hugger idea usually turns out to be a mitigated disaster that will cost teams millions of dollars in wrecked machinery.
One only has to follow the stories of the Windmill fields being built off the coast of New Jersey to understand the disaster these tree-hugger ideas really are.
Whales are dying weekly and washing up on shore. Save the Whales researchers are blaming the turbine frequencies for messing with the whale's sonar called echolocation, making clicks and pops that reflect back to them, telling them the locations of things around them
The Turbines cost 6 million each – not including expensive maintenance.
The turbine gears require huge amounts of fossil fuel oil that leaks into the water killing fish
They have to fly helicopters (running fossil fuel) to spray the turbine blades to de-ice them) further polluting the water and killing fish
Wait until a tanker carrying millions of gallons of oil hits one in dense fog spilling oil all over the New Jersey beaches, killing the fish, wildlife and the summer tourism season. It's a disaster waiting to happen.
---
March 15, 2023
–by Mark Cipolloni–
Ferrari's Carlos Sainz has now voiced his opinions on the matter, agreeing with Hamilton that there are no environmental benefits behind the ban.
"I still don't understand why F1 is moving away from blankets," said the Spaniard.
"For me, it makes no sense because you're burning more fuel to warm up the tires.
"In the interests of sustainability, I just don't understand the philosophy.
"But also, it puts drivers at risk with these lower ride-height cars. It's the direction F1, the FIA and Pirelli have decided to take, so we need to adapt, I guess."
Related Article on deaths in the name of sustainability:  Workers Are Dying in the EV Industry's 'Tainted' City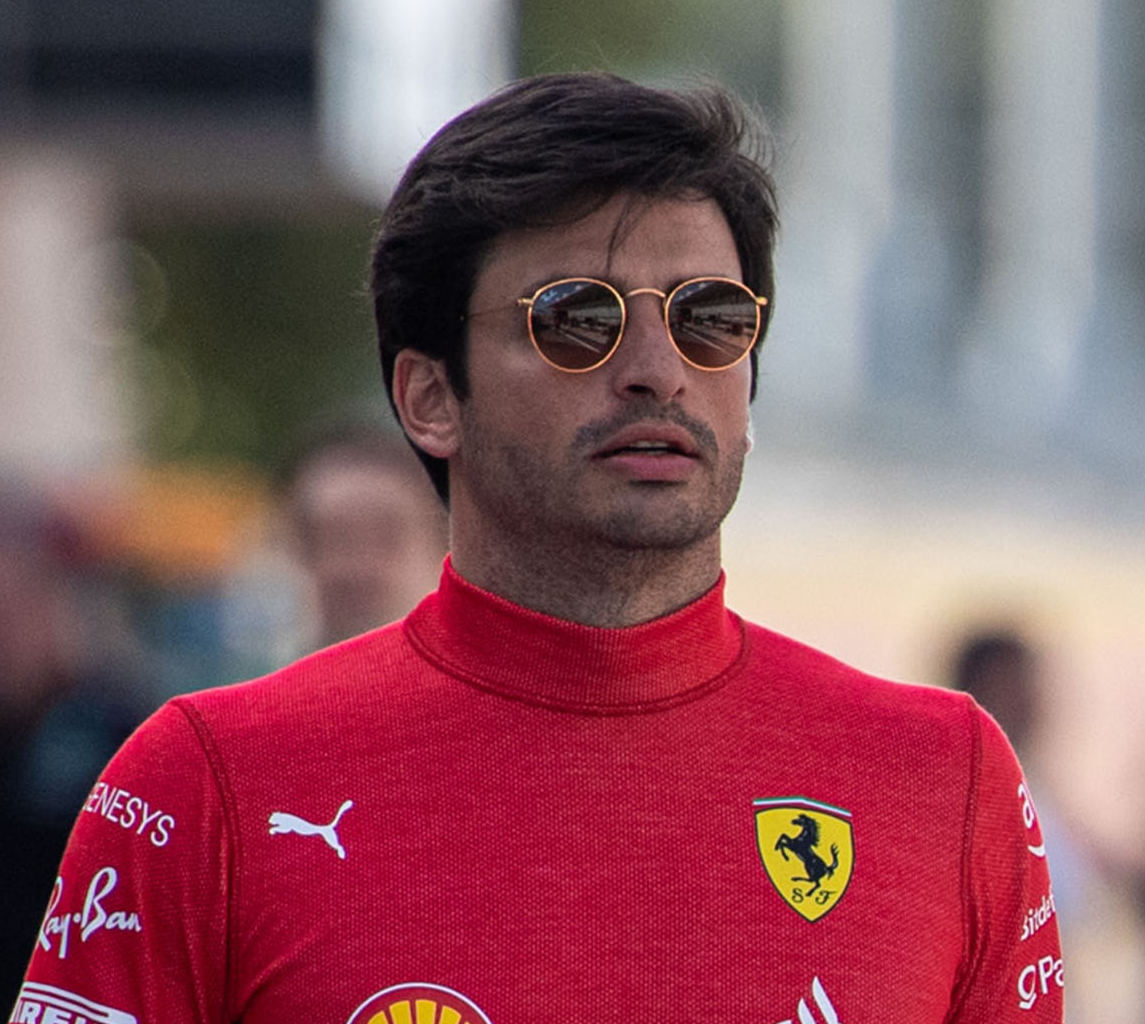 ---
February 26, 2023
Lewis Hamilton believes Formula 1's planned ban on tire warming blankets will be "dangerous" and is a "pointless exercise" now that he has track tested Pirelli's 2024 slick tires that were supposed to be made to not need tire warmers.
The temperatures at which they operate were already reduced from 100C front and 80C rear to 70C all round last year, but a planned further reduction to 50C for 2023 was called off after negative feedback about a trial run in practice at last year's United States Grand Prix. As a compromise, the time the tires are warmed for was reduced from three hours down to two to make the tree huggers feel better.
If you crash a 13-year-old spec IndyCar on cold tires, there is a cost. If you crash an F1 car on cold tires, the cost is triple, or more.
"I think it's dangerous," said Hamilton.
"I've tested the no blankets and there's going to be an incident at some stage (costing those involved $1 million or more). So on a safety factor (and cost), I think it's the wrong decision. You have to drive multiple laps to get the tires to work.
"The whole argument is that taking away the blankets is for going more sustainable and more green. In actual fact we just use more fuel to get temperature into the tires.
"But more concerning is just when you go out, the car is skating around, it's very twitchy, and if there's someone else who's on tires that are working you could easily collide with them. It's a pointless exercise."
"There is a common idea that we just need to design different compounds and everything is fixed," Pirelli tire boss Mario Isola told The Race.
"It's not like that because with these cars and their performance, we estimate an increase in pressure from cold to hot that could be more than 12psi. And that makes the footprint completely different.
"You cannot start at a very low pressure because you destroy the tire in a few corners. You need to start with a pressure that is the minimum acceptable for the tire then copy with the period in which the pressure is growing then stabilizing.
"But that means we would probably have to start at 20psi, or something like that, and then you go up to more than 30psi.
"So it's a completely different situation, and we have to design a new construction in order to make the footprint a lot more stable with a change in pressure."
The cost of all new tires and the energy required to produce them, test them, change car setups, etc. far outweighs the energy cost saving of not warming the tires.