F1: Stroll still has to pass FIA medical checks in Bahrain
(Update)
Aston Martin driver Lance Stroll has spoken to the media for the first time since an incident while out training on his bike forced him to miss last week's pre-season test session at the Bahrain International Circuit.
"Both wrists are feeling good, a big push in the last 12 days since my accident to get me here," Stroll told media in Bahrain. "They're feeling good, I was in the sim yesterday and the day before, feeling pretty strong."
"Been taking things "day by day" since his accident, and I have logged around 20 hours in the Aston Martin simulator in the past couple of days to get myself race-ready for this weekend, along with physiotherapy to help my injuries heal.
"The first few days were rough, it looked like it was going to be tough but then in the last four, five days it's really been improving every day," he explained.
"I was feeling good in the sim yesterday, full lock, whole range of motion, so it feels good."
"My doctors are confident that I can go racing and that the bones are looking good," he said. "I fell off my bike and broke my wrist and I had surgery on my right wrist.
"It was just a small procedure, and it was just physiotherapy and rehab to get me here."
"I basically went all-out to get myself back into shape, to get back in the car. The doctor was incredible, my physio was unbelievable, and thanks to them I'm here in Bahrain."
---
March 2, 2023
(GMM) Lance Stroll has travelled to Bahrain ahead of this weekend's 2023 season opener.
The Canadian, whose father Lawrence owns the team, sat out pre-season testing for Aston Martin last week after a reported mountain biking fall in Spain.
But according to Sky Italia, he successfully underwent surgery for a wrist injury and on Wednesday "he arrived in Bahrain in the evening".
The report admitted that the 24-year-old may still be replaced this weekend by reserve Felipe Drugovich, but only if Stroll fails "the FIA medical checks".
If he gets the OK, Stroll will find himself at the wheel of a 2023 car that has stunned the Formula 1 paddock with its potential spot within the top 3 teams.
"What they have done is almost incomprehensible," well-known Spanish journalist Antonio Lobato told Marca sports newspaper.
"While the rest of the teams did an evolution of last year's car, Aston Martin threw everything in the bin and have made a 95 percent new car.
"And the thing is that it not only worked, but that it also surprised them."
Stroll's teammate Fernando Alonso, however, is keen to keep expectations in check.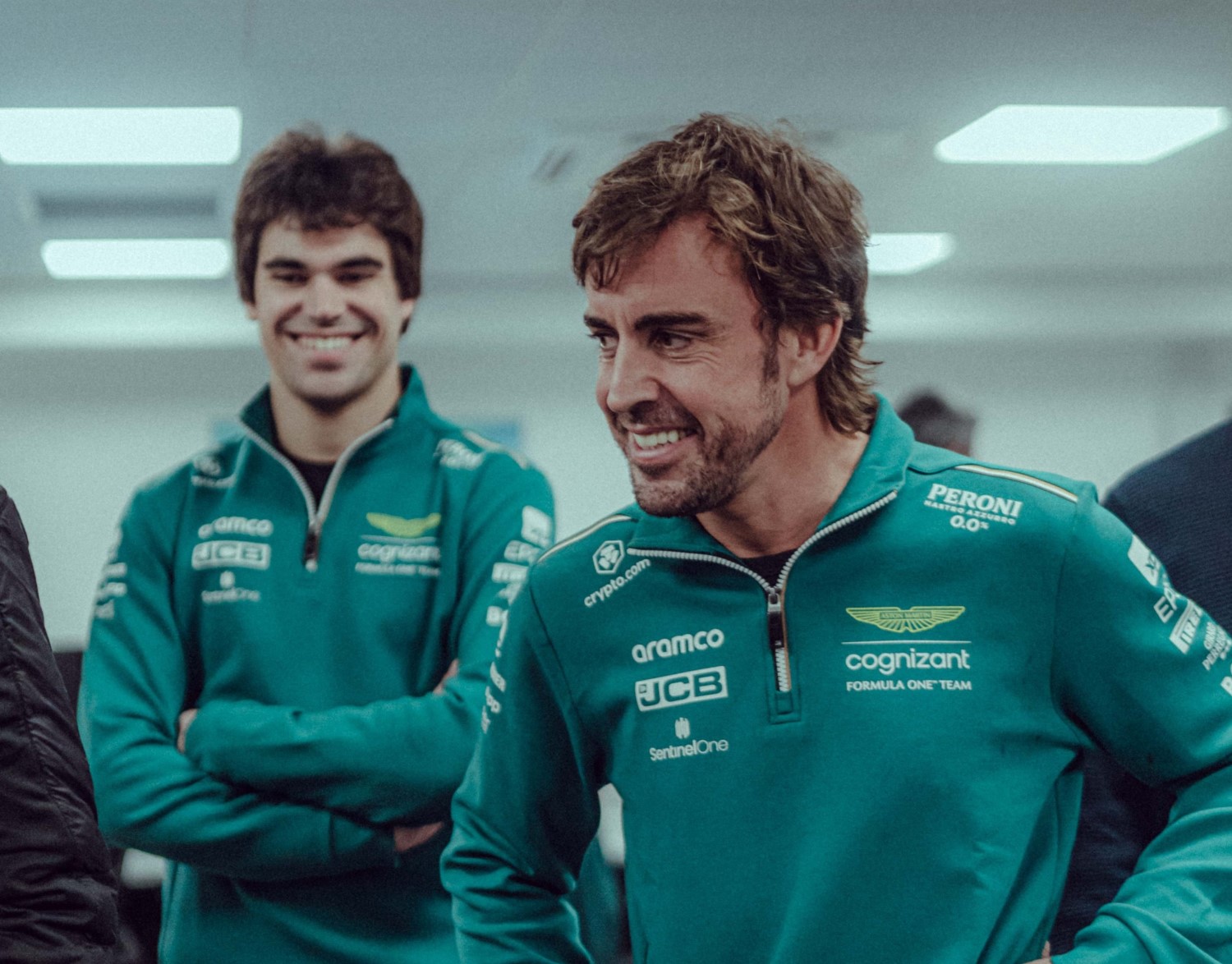 "I know there's a lot of attention about the lap times, but you never know what the others are doing," he said.
"But the car is easy to drive and has a working window that is very different to last year. It looks like it's a good base for future cars, but nothing more than that at the moment."
Alonso, a former double world champion, will turn 42 this season, but he is already planning to stay at Aston Martin for up to four more years.
"I don't have unlimited time," he is quoted by AS newspaper. "I'm not 20 years old.
"But hopefully, I can win a championship with Aston Martin in my remaining active days. I have two years in my head minimum, but then there are three years, four years," he smiled.