Rumor: With rival teams scrambling, Red Bull preparing to release a fatal blow
(Update)
–by Mark Cipolloni–
Red Bull are set to bring new upgrades to Australia on April 2nd. These will be minor parts.
The team will bring it's first major upgrade to Baku on April 30th, which is also a Sprint Race weekend with additional points up for grabs.
The Baku upgrade will affect the underfloor of the car. Red Bull are expecting a significant step forward with this upgrade.
It could be the fatal blow that drives a stake through the heart of its competitors chances this year as Red Bull employees are out to teach those teams that deemed them cheaters a lesson they won't soon forget.
---
March 12, 2023
–by Mark Cipolloni (this article has been updated below)–
After completely dominating the 2022 season despite some early season setbacks, the Red Bull F1 team came out of the gate strong by completely dominating the Bahrain GP.
Red Bull simply out engineered mighty Mercedes, Ferrari, Renault Aston Martin and all the other so-called big auto manufacturers.
These big boys are all scrambling, trying to figure out where they went wrong.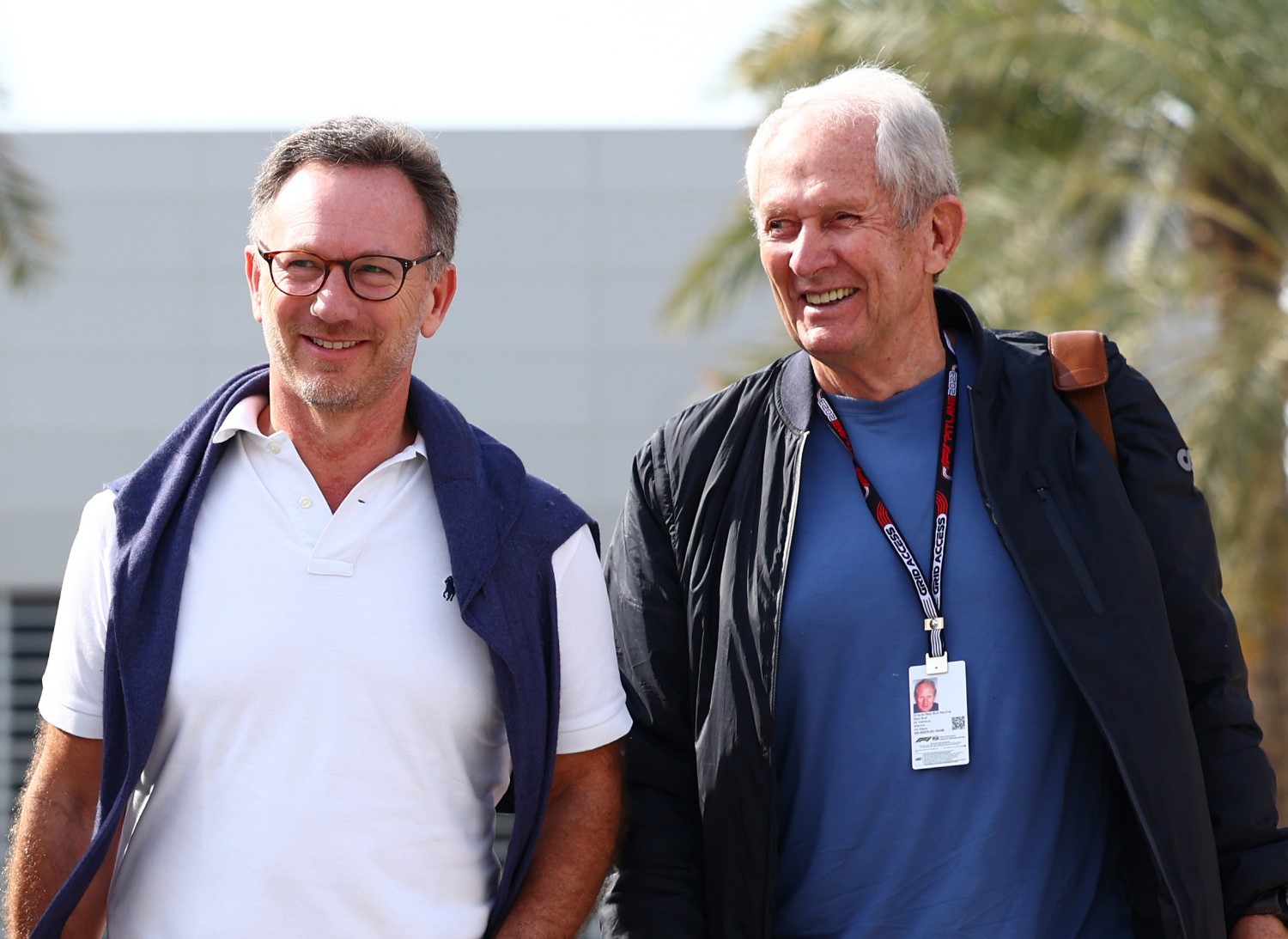 Meanwhile, engineers at Ferrari and Mercedes are reportedly handing out their resumes to rival teams before the axe falls on their job from above.
Charles Leclerc reportedly met with Ferrari president John Elkann following the season-opener in Bahrain, while a host of staff, including Laurent Mekies, appear to be heading for the exit door after the recent resignation of long-serving Ferrari chief engineer David Sanchez. Leclerc was most concerned about Ferrari's race pace deficit to Red Bull.
La Gazzetta dello Sport said that Leclerc wanted "reassurance" that Ferrari will do whatever it takes to move forward, not backward. There are rumors he and Lewis Hamilton, both unhappy with their respective teams, might swap seats in 2024.
Ferrari staff all expect new boss Fred Vasseur is going to clean house before long, but doing so in the middle of the season will kill any chance of them challenging Red Bull in 2023. It would be analogous to cutting off one's nose to spite one's face.
A damning report on chaos at Ferrari appeared in today's edition of Il Corriere dello Sport claiming that newly appointed team principal Fred Vasseur has far less powers to his counterparts in the paddock, and is already frustrated by politics at Maranello.
Corriere reporter Fulvio Solms wrote in an editorial for the respected Italian sports news portal: "The problem is not an electric cable that shut down the Ferrari. Neither is it the excessive tire wear or Leclerc's sulking. All extremely unpleasant things, but they are just the effects.
"The real cause of what is happening inside the Scuderia lies in a deep rift that has opened up that has undermined two essential ingredients aimed at: (1) stability, which went down in December with the replacement of the team principal (Mattia Binotto out, Frederic Vasseur in) and (2) a certain unity that was in the team, albeit with some grumbling.
"The rift between Vasseur and the managing director Benedetto Vigna constitutes the true epicenter of the ongoing earthquake orchestrated by president John Elkann, who in effect put Vigna in charge of Vasseur, who now operates with powers inferior to those of his other nine peers in Formula 1. That means: he has no control over the team, a responsibility that usually pertains to the role of team principal.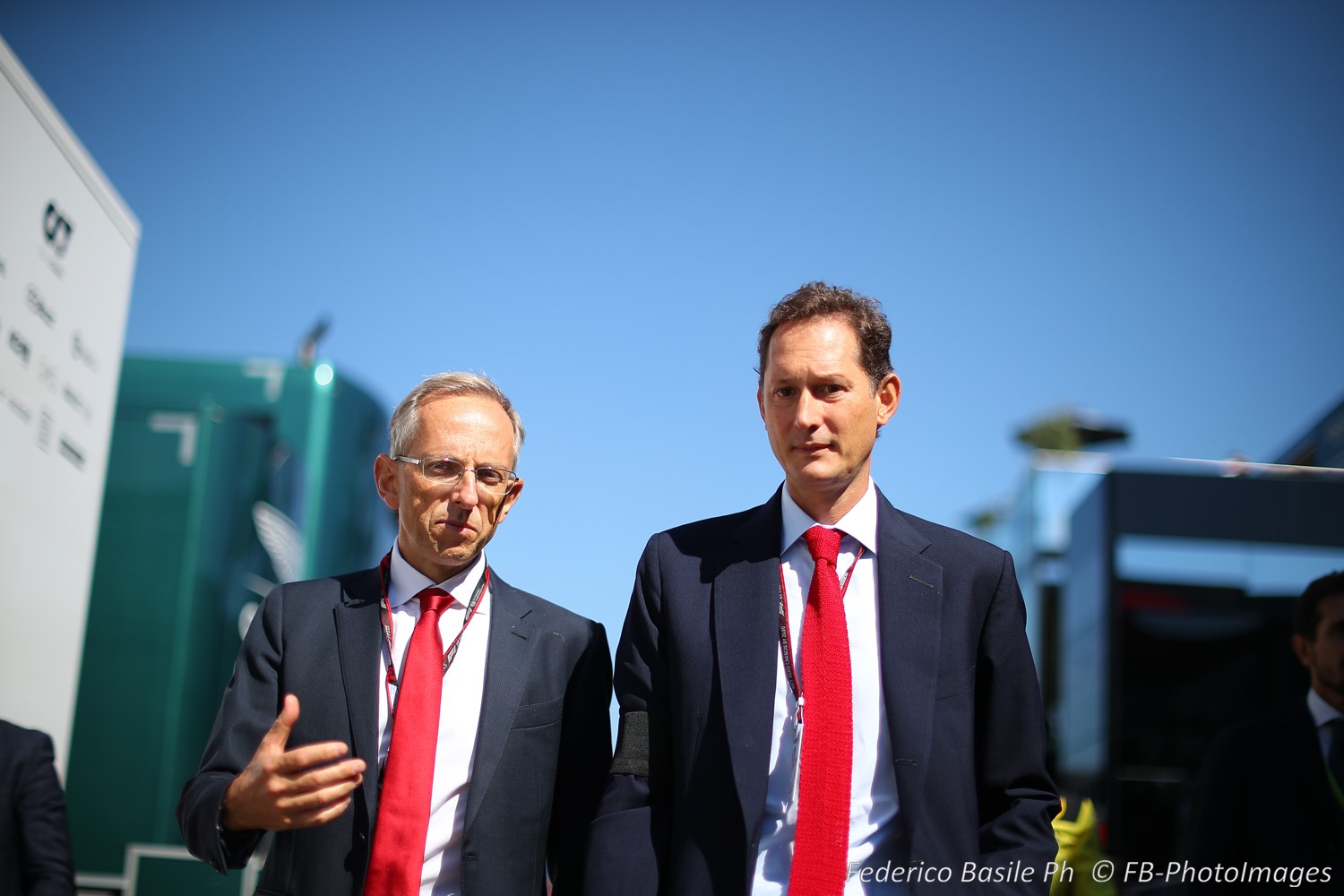 "For example upon his arrival, [Vasseur] asked for an update on team sponsors, a request which was denied: even that is handled by Vigna, a role he took away from Binotto in March 2021. Nor does Vasseur have a say on communications matters since the Media Manager, Thomas Hofmann, does not report to him but instead to Charlie Turner, Head of Communications.
"During the Bahrain Grand Prix, ​​the new team principal complained to some people about 'the harness' weighing on him and, incredibly, he said it without caring to hide the fact. This could mean two things: Do you think that these confidences do not reach Vigna?"
The editorial continues: "Or is it that two months into his Maranello spell he is already fatigued by the way to proceed, considering it unacceptable, and maybe chose this route as a sort of 'make it or break it'  call out to those who have just hired him.
"Among other things, his complaints do not concern only the CEO of Ferrari, sure Vigna is very capable in the field of semiconductors but with hardly any racing pedigree at all, but there are also issues with Lorenzo Giorgetti, Chief Racing Revenue Officer who has just been hired from Milan.
"This is the long-lasting effect of the DNA change desired by Elkann: the cancellation of the Scuderia's independence from the company (connected since July 1969) on the basis of a key agreement signed by Enzo Ferrari and Gianni Agnelli, that has been in place and respected for decades
"Binotto defended that autonomy, and also defended his engineers when they were wrong, in the awareness that those who are protected are more daring in their work, come up with the ideas but, of course, sometimes make mistakes.
"In contrast, those who no longer feel protected take refuge within the confines of their homework in order not to run into an error that could cost them their job. Or, if he's unappreciated, like David Sanchez, he gathers his stuff and says goodbye to the company.
Ditto at Mercedes, where design boss Mike Elliott has already been read the riot act.  If he goes, who else will follow? After just one race, they are now going to redesign their car with the hope of saving face by getting closer to Red Bull, while lead driver Lewis Hamilton recently threw the team under the bus, which is certain to demoralize moral.
They might fail miserably.
Meanwhile, Red Bull is not standing still. They are reportedly working on a car upgrade package that will make their car even better that they will unleash at Imola or perhaps even sooner.
So while their rivals are scrambling to pick up their pieces, Red Bull is preparing to deliver the fatal blow.