IndyCar: Texas PPG 375 IndyCar tickets a bargain
(Update)
–by Mark Cipolloni–
Speaking to Motorsportweek.com about his free ticket giveaway for this weekend's IndyCar race, O'Ward said, "I have to say, it's gonna be a lot bigger than what I thought I could have pulled. We're packing up three suites, which is 64 people per, so that's 192 people.
"And I've given away over 600 grandstand tickets. I don't know if all 600 are coming, but if a good 50 or 70 per cent of that comes, I think we'll see a lot of black and orange out there. Which is going to be awesome to see."
Fans were able to get a free race ticket worth $35 if they spent as little at $29 on an O'Ward Ski Hat/Beanie.
A bargain!
---
March 23, 2023
–by Mark Cipolloni–
Any IndyCar fans thinking about attending the PPG 375 IndyCar race at Texas Motor Speedway (TMS) can pick up adult grandstand tickets for as little as $35 online.
There has been a steadily declining audience for this event and the inside joke has been that you could shoot a canon into the grandstands and not hit anyone.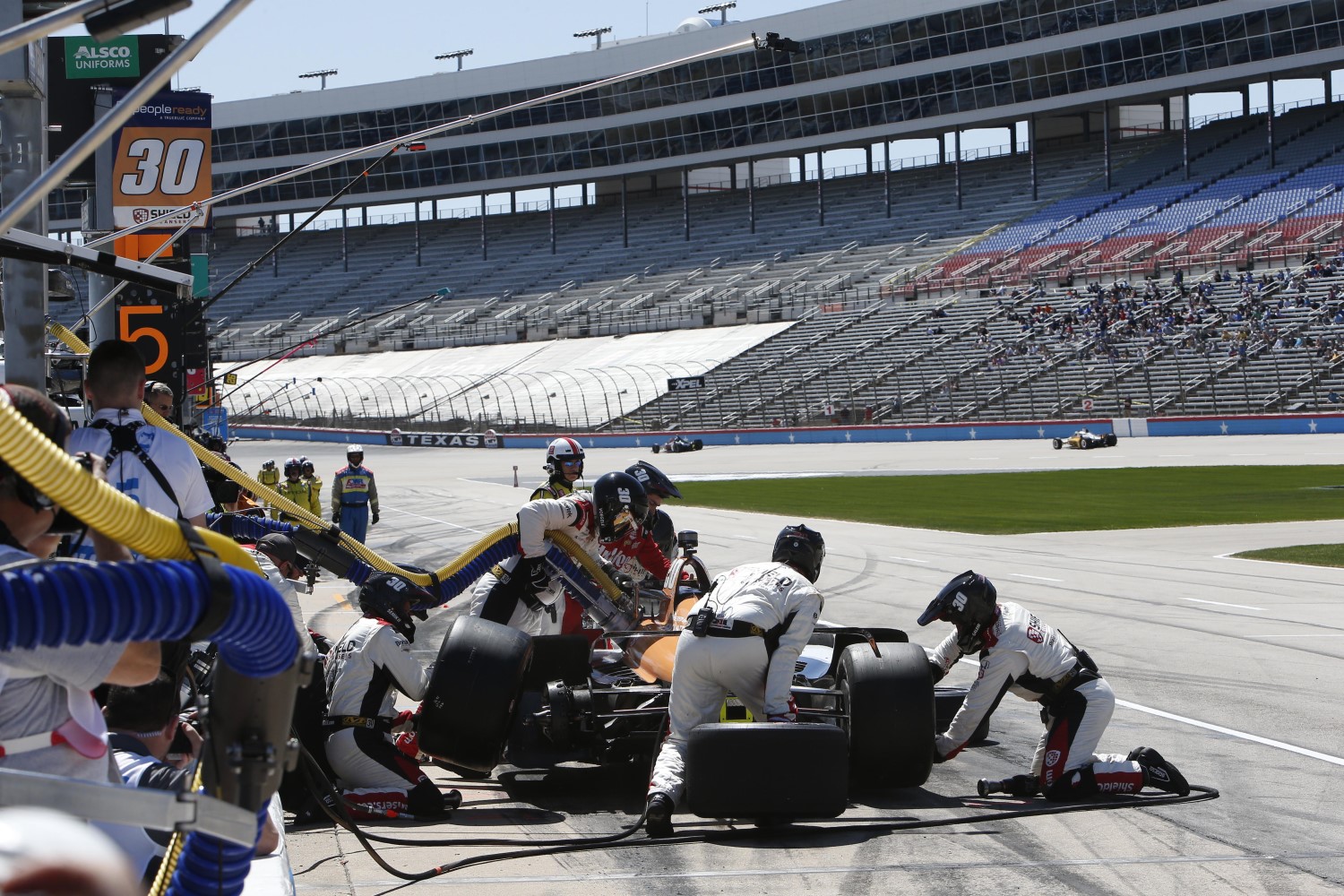 However, Roger Penske has come out and said that he sees the biggest opportunity for IndyCar is oval tracks and there is a push to increase ticket sales at the 1.5-mile oval this year.
Pato O'Ward has a deal gone with TMS to try and attract Mexican race fans to the event.  For $399 you get a hat, an O'Ward jersey, garage access, and viewing from a catered suite – all you can eat.
O'Ward told Racer he has given away 500 to 600 free tickets to anyone who buys something from his online store.  You could have purchased a $5 sticker and received a free race ticket, but those are all gone.
Beanies are going for $29.99
T-Shirts are going for $39.99
Caps go for $49 and up.
Buy a Beanie for $29.99 and get a free $35 race ticket.
What a bargain.
Meanwhile, Las Vegas GP Formula 1 tickets are going for as little as $500 (General Admission standing room only). Grandstand tickets start at $1,500 and go up to $2,500. Certain suites and other room and ticket packages go for over $1million. Come race day they'll be sold out.
IndyCar brass must shake their head in awe.