F1: Four week gap in schedule gives everyone a chance to close gap to Red Bull
–by Mark Cipolloni–
The cancellation of a return to Shanghai for the Chinese GP has left a boring four-week gap in the calendar until the Azerbaijan Grand Prix on April 28-30.
However, it is not a boring time for the nine F1 teams trying to catch up to Red Bull, who caught them all with their pants down at the start of the season.
Given the large four-week gap and a return to their factories after three flyaway races, teams are hard at work on their first major car upgrade packages in Baku.
Some teams may not have them ready until Imola, but they are coming.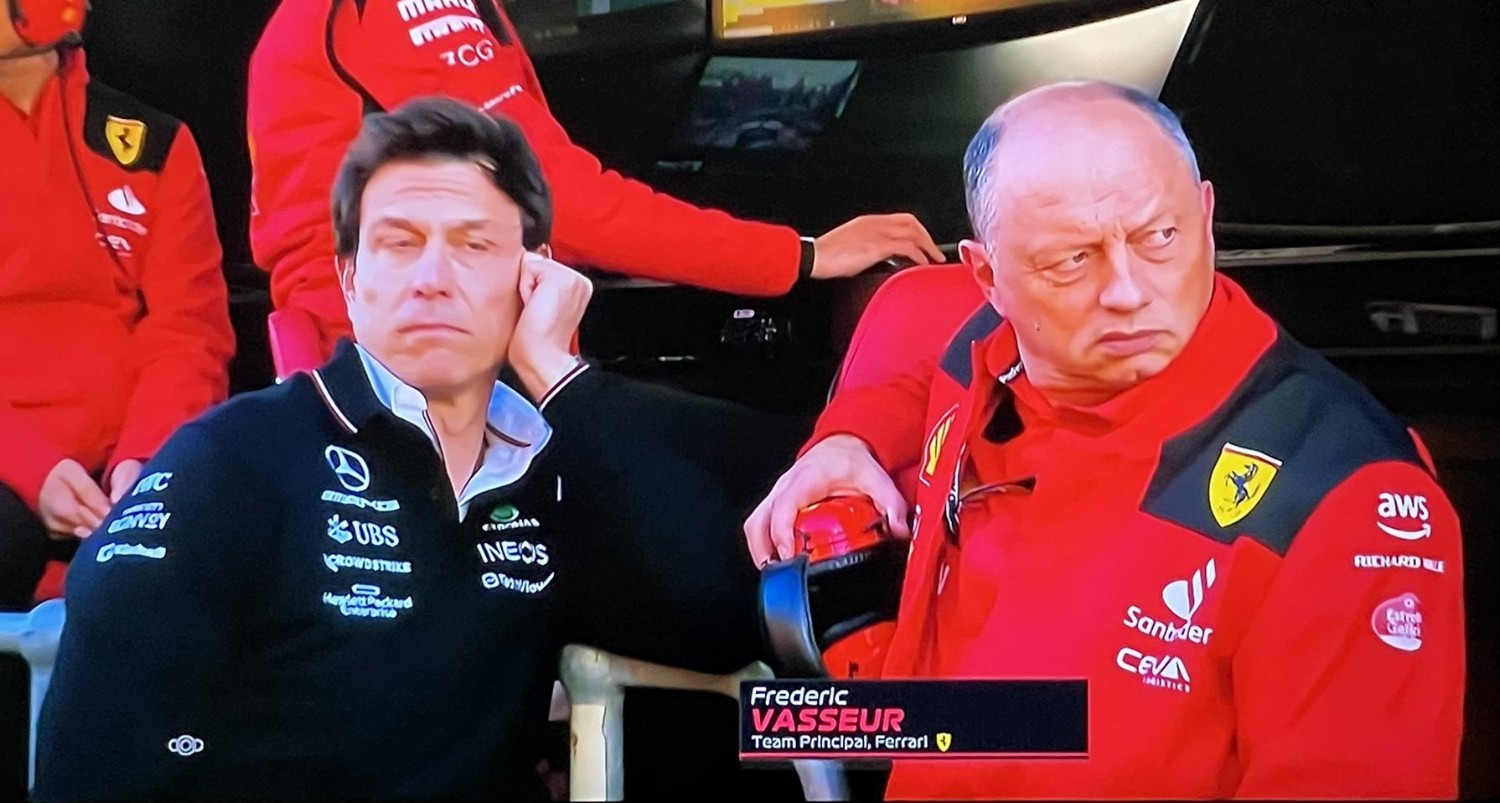 Aston Martin in particular is benefiting from its 7th place finish in the Constructor's Standings last year, which has granted them 100% of the prescribed wind tunnel time compared to the front-runners, allowing them to analyze and strategize more extensively than the likes of Ferrari, Mercedes, and especially Red Bull who have even less not only because they finished first, but also because of their cost cap punishment from 2022.
Tom McCullough, Aston Martin's Director of Performance, acknowledged this advantage in a recent interview with AS, stating:
"It is without a doubt an advantage; we try to use it as much as we can. The more time you have, the more sessions you do, and the more things you can analyze."

"We are every week in the wind tunnel looking for development paths that can bring significant benefits, keeping the cost ceiling in mind. Parts will arrive from Baku. It's actually the process that everyone is doing right now."

"Mercedes, Ferrari and we have been close since the tests," McCullough continues. "There are small differences between efficiency, slow curve, medium curve, fast curve. The cars do similar times but they achieve it in a different way.

"In any case, the trends of the single-seaters can be the consequence of strategic decisions due to the spending ceiling, so we must wait for the world championship to visit more varied circuits. Our car stands out more for the corners than for the speed on the straight.

"Last year we did a lot of rear wings to have an optimal one on many circuits, but that is very expensive. This year we have had the same wing for three races. We will introduce a rear wing in Baku, where a lot of efficiency is required, but we plan everything from the perspective of the cost ceiling."
However, while Red Bull has less wind tunnel time than everyone else, that does not mean they will be sitting around enjoying their Easter candy and watching reruns of their wins in Bahrain, Saudi Arabia and Australia.
Led by Adrian Newey, Red Bull has a team of very smart engineers, and if by some chance they manage to widen the gap to their competitors after the break despite one hand being tied behind their back, it will char their already singed egos.