F1: French government eyes French GP revival
(2nd Update)
(GMM) Momentum is building as France aims to return to the Formula 1 calendar.
Paul Ricard lost its place on the schedule amid mounting losses at the now-disbanded promoter – but there were plenty of signs of life behind the scenes in Monaco last weekend.
RMC reports that F1 CEO Stefano Domenicali met not only with French motorsport federation boss Nicolas Deschaux, but also new Paul Ricard president and F1 legend Jean Alesi.
Eric Boullier, a former F1 team boss who was in charge of the disbanded French GP public interest group, was also present for the meetings.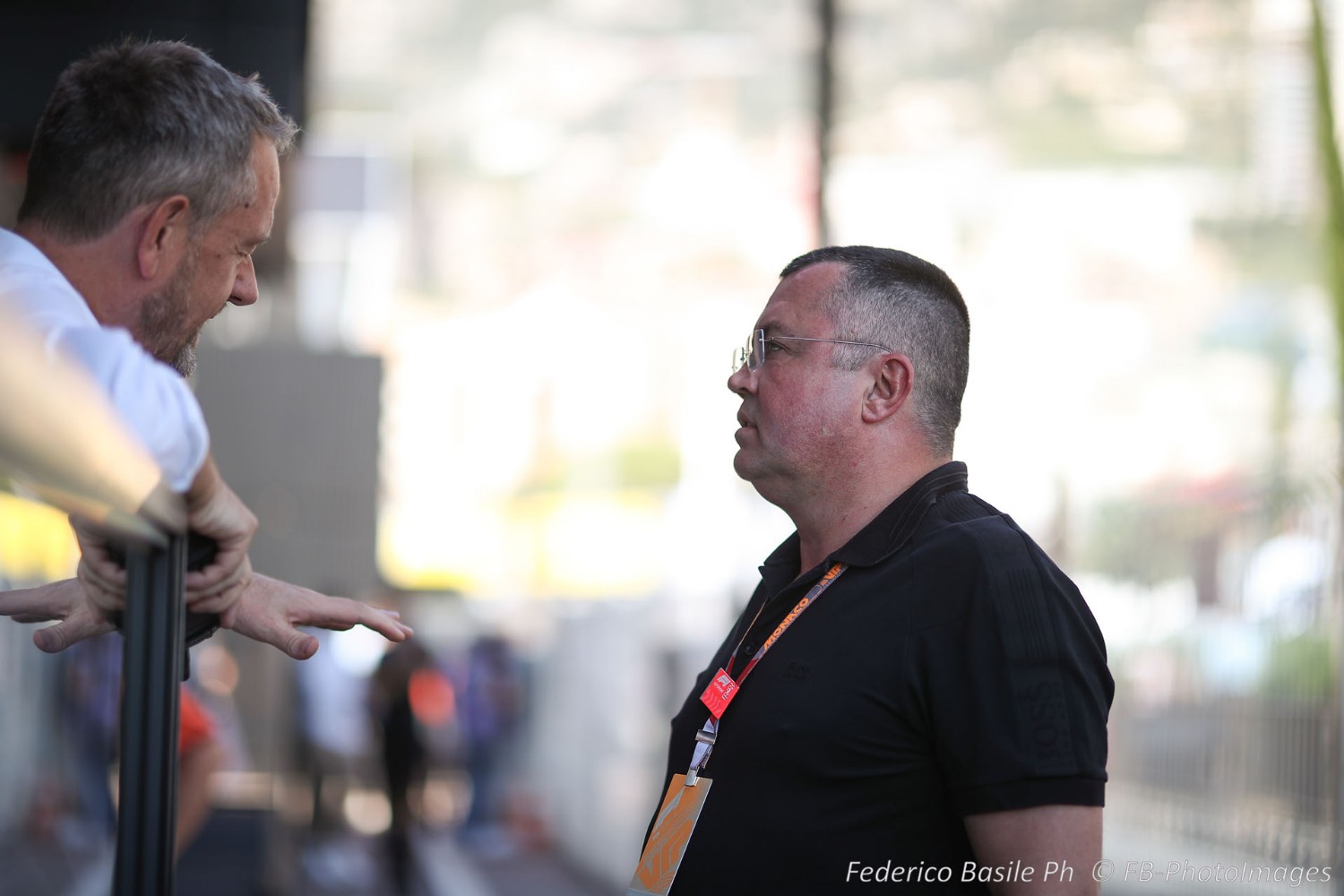 "I have a fairly strong friendship with Stefano Domenicali," said former F1 driver Alesi.
"I asked him if we could talk about doing a French GP again or not, and he said 'of course'. For him, there is no problem," the 58-year-old former Ferrari driver said.
Alesi said it is now over to French political institutions to create the necessary "national will" for another Formula 1 race.
"Stefano's desire is to speak to the major French institutions, that is to say the president of the Republic," he revealed.
Monaco podium-getter and Frenchman Esteban Ocon hopes the meetings result in France being reinstated on the calendar.
"It's not normal that we don't have a French GP at the moment," said the Alpine driver.
"I hope that, together, we will find a solution to bring it back to the calendar. There are discussions and we will see where they will take us.
"But the more weight there is behind it, the more we will succeed in bringing the grand prix back.
"Stefano talks about it a lot in the press and I talk to him about it from time to time," Ocon added. "It's in the newspapers already.
"We have to find a way to do it."
---
May 23, 2023
(GMM) The French government will help revive the country's axed annual grand prix.
France is among the most historic hosts in Formula 1 history, but the latest annual event held at the Paul Ricard circuit between 2018 and last year.
French F1 legend Jean Alesi was appointed president of Paul Ricard in the wake of the final race in 2022, and mere months ago he lamented the lack of a "national will" for a French GP.
"It would be an honor to speak with a president of the Republic about something that is close to my heart," he said.
"But I think he has other priorities."
However, French sports minister Amelie Oudea-Castera is suddenly indicating that the government may in fact be motivated to revive France's F1 event.
"I think it's positive that the boss of Formula 1 has recently expressed such a desire for France," she told the Eco newspaper.
"Therefore, we will work on a roadmap," she added, referring to F1 CEO Stefano Domenicali.
"Now we need to attract the right people – and in France there is no shortage of them, including among our distinguished elected representatives – to develop a good project and enter into a dialogue with the leadership of Formula 1," the sports minister added.
"This is really a great opportunity so we will do whatever we can to take advantage of it."
---
May 6, 2023
(GMM) F1 CEO Stefano Domenicali says he is willing to talk face-to-face with the French president about potentially reviving the country's grand prix.
Paul Ricard was this year the latest victim of Formula 1's gradual shift away from traditional European hosts, with new circuit president Jean Alesi admitting there is no "national will" for the event.
"We never had the honor of having the president of the Republic at the event," said the former F1 driver.
"The presidents of other countries are honored to have the event on their territory," Alesi added.
However, while he said it would be an "honor" to sit down with president Emmanuel Macron, "I think he has other priorities".
But behind the scenes, Domenicali has reportedly proposed that circuits like Paul Ricard may be able to return to the calendar with an alternating annual race spot shared with another European host.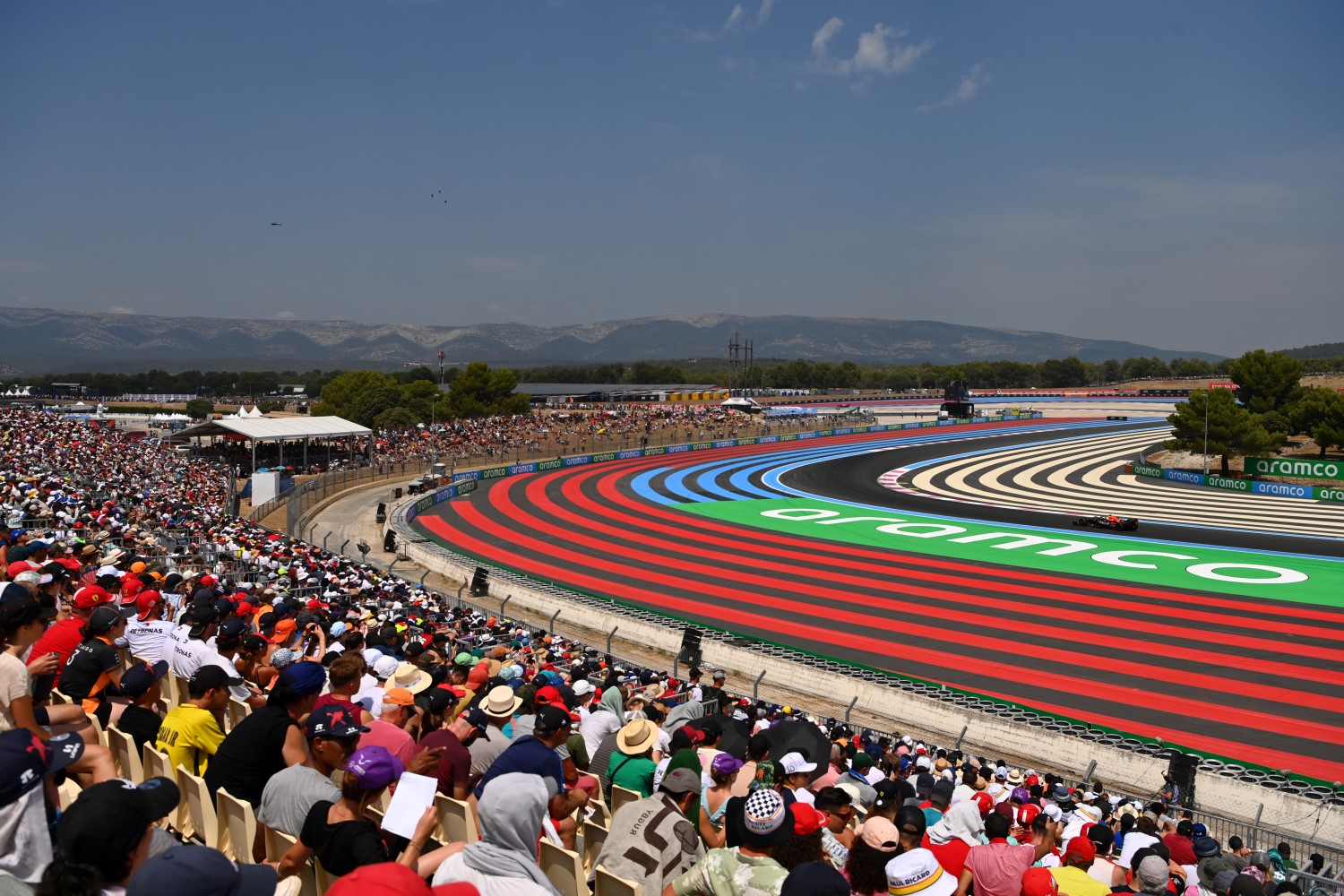 "Maybe Spa or an Austrian GP or Imola will alternate with us," Alesi said. "Everything is on the table."
To that end, Domenicali said in Miami that he is open to talking face-to-face about the situation with president Macron.
"If president Macron wants to talk, I will be there," he told the French sports daily L'Equipe.
The newspaper's F1 correspondent Frederic Ferret said: "A great reader of this newspaper, Domenicali does not want to wipe our country off the F1 map, but he is asking for interlocutors that he has lost.
"If the French government was ready for discussions, it is clear that F1 would not say no to France, even if today the interest of the government or possible promoters does not seem great."