F1: Mercedes F1 reveals upgrades at Monaco
–by Mark Cipolloni–
As the Mercedes F1 team unpacks in the garage for this weekend's Monaco GP, cameras are capturing the upgrades they have brought for their W14.
Speaking ahead of the Monaco Grand Prix, Mercedes team boss Toto Wolff cautioned against a dramatic step forward in form for the upgrades but was clear that he hoped it would put the team in a better position over the long term.
"It won't be a silver bullet; from my experience, they do not exist in our sport," he said. "We hope that it gives the drivers a more stable and predictable platform. Then we can build on that in the weeks and months ahead.
"F1 is tough competition and a meritocracy. We are not where we want to be but there's no sense of entitlement. It's just about hard work to get us to the front."
Front Suspension
Now strongly anti-dive, Less pitch under braking. Can be run lower (improved underfloor aero) + Less variable downforce (more predictable behavior)
That + lower camber gain, less camber variation when braking. Potentially better braking.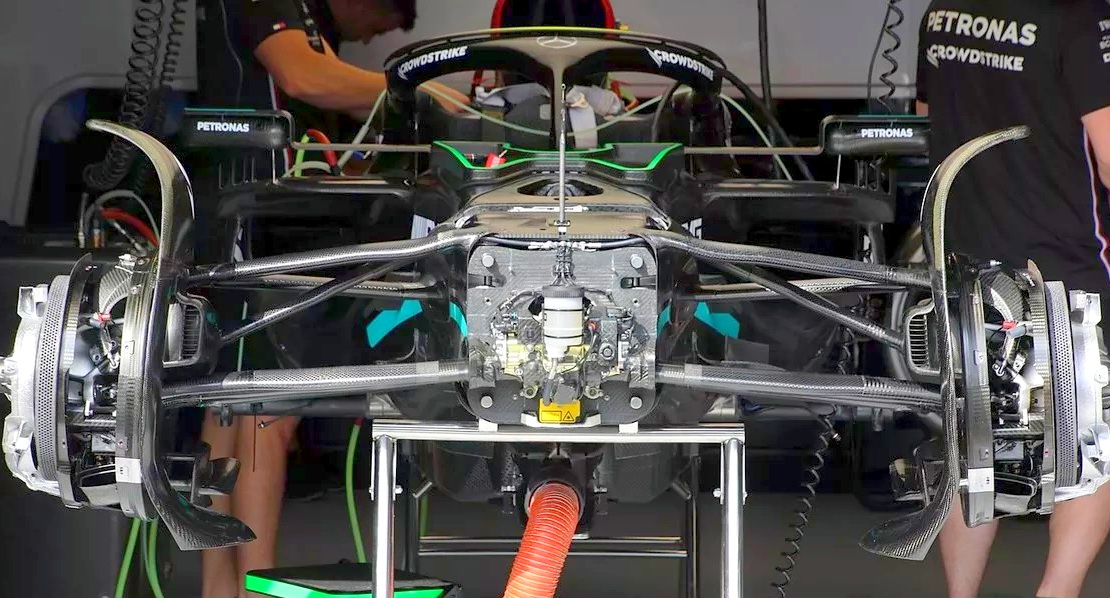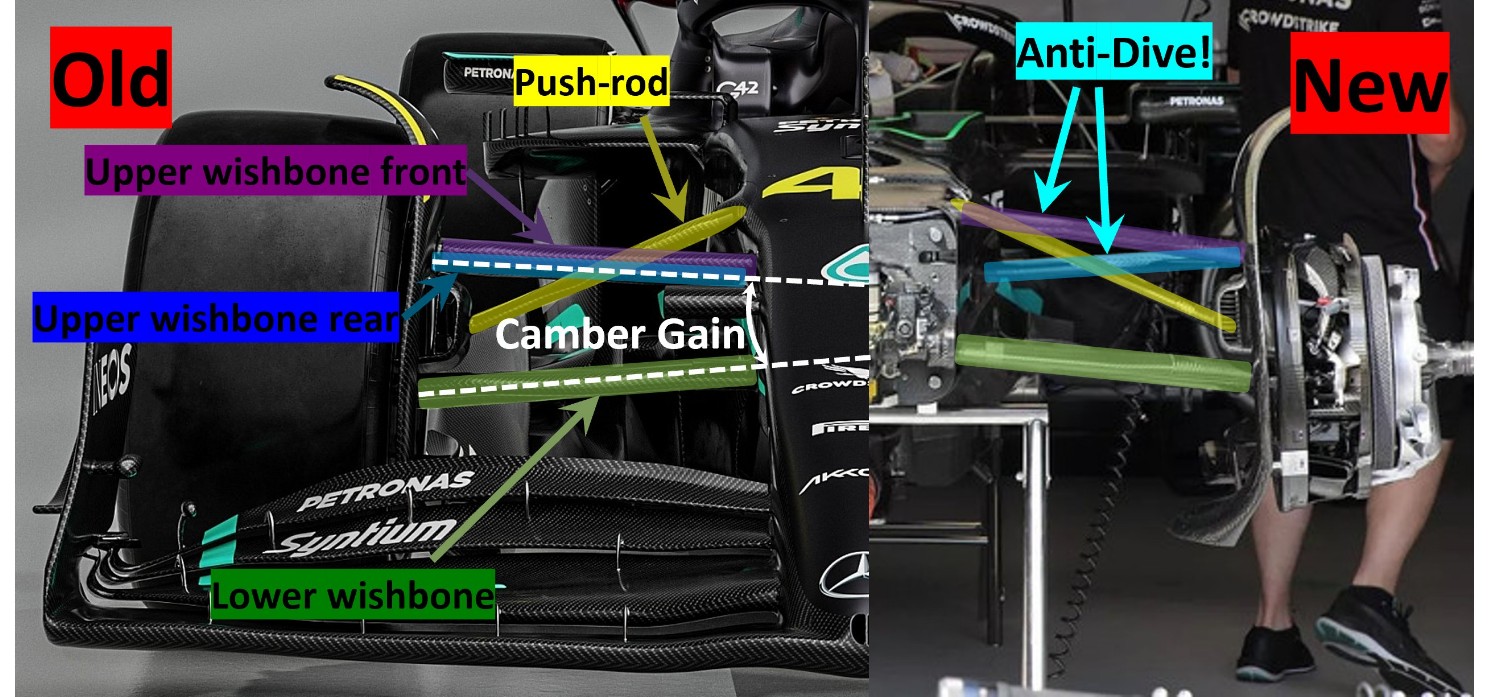 No more Zero-Sidepods
Complete change of design philosophy:
-Wider, more rounded and less tall inlets
-Larger and repositioned cooling exits, now pointing downward and towards the rear
-Undercut
Comparativas de los nuevos pontones de Mercedes

New @MercedesAMGF1 sidepods comparissions #f1 #MonacoGP pic.twitter.com/NuMcAYaPMe

— Albert Fabrega (@AlbertFabrega) May 25, 2023