IndyCar: Drivers Anticipating the Indy 500 Race
The final practice is now in the books for the 2023 Indy 500, and the final touches are made to the IndyCars.  Race morning is the next time the 33 cars will be brought out of the garages and rolled out to pit lane at 10:30 am on Sunday.
AR1 talked with many drivers about how they think the race will play out after the NTT INDYCAR Series made some aero changes to the cars, creating more downforce this season.
Helio Castroneves, a four-time Indy 500 winner, thinks he can win another 500 race.  "I always think I can win again, every time I step in this place.
"Firestone changed the tires, and we have some vibration.  Just a little thing, and we found it.  I was disappointed that we did not find it before.  But I am happy with my car.  I would like to have a little bit more speed in my car. "
"I believe the aero package will for sure will help in some areas.  But I think everyone was very close in the qualifying.  With that, you might see people running out of patience. And with that would be a scenario of more yellows than what we had before.  And with that, some potential strategy could happen as well."
"I think in terms of racing, it is always going to be challenging if you don't have a car that is going to pull away.  And leave the other guy behind.  It will still be drag racing in the straight away.  With that, it will continue to be very exciting for the fans."
Scott Dixon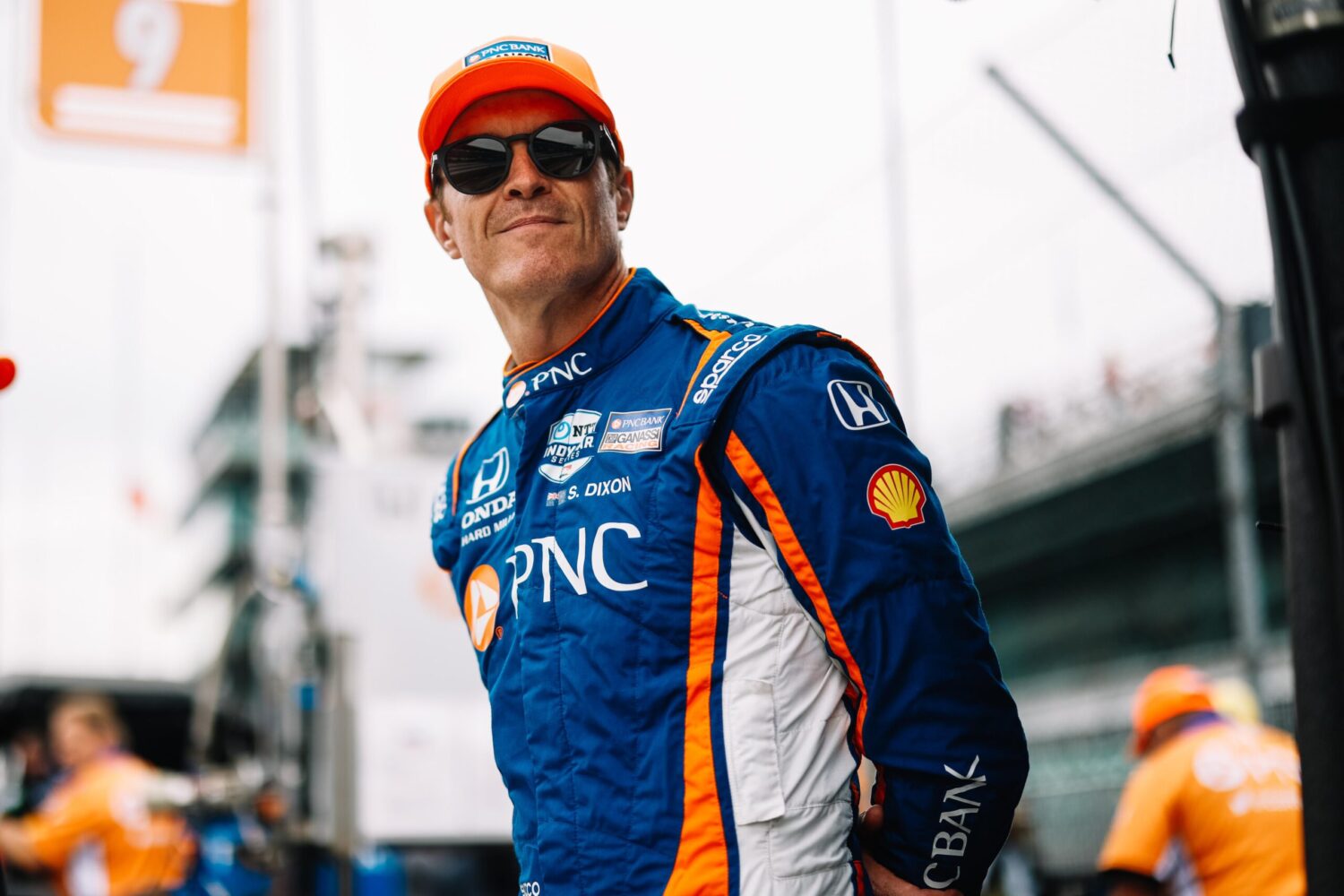 Scott Dixon, a six-time NTT INDYCAR Series Champion, has the record for leading the most laps in the Indy 500 with 665, with his only career win in 2008.
Dixon stated his opinion of what race day will be like.
"For race ability, the temperature needs to be cooler.  The track temperature is probably the definer.  When the track temp is over 125 degrees, then that actually makes passing very difficult."
"Passing during the race will depend on track temp and wind direction.  It is kind of depicting whether it is going to be an exit of two to three or an exit of four to one.  I think the ambient conditions will decide that."
'I think the one, two cycle between the first two cars is quite easy.  It gets a lot harder when you go to the third car in line.   And then that cycle continues after that.  It is difficult once the car in front of you has the draft, you accelerate pretty much at the same speed."
"But I think the tire deg has been a lot higher this year.  I think you are going to see a much more defining point from kinda lap 24 to 30 or 32, where people need to get to."
Tony Kanaan
Tony Kanaan, a long-time veteran of the NTT INDYCAR Series, will be running his last Indy 500, on his own terms.   He intends to continue in some capacity at the race track after his final race, maybe as a driver coach.
"I am going to race like this is the last race of my life.   If the opportunities are there, we are going to do a Tony Kanaan start for sure.  But I am racing like I have no friends.  I will apologize later."
"We added more aero changes and it seems like everybody has improved.  I am not sure it is going to be a much better race or not, but what are we going to call a better race? "
"It is a matter of opinion.  They called a lot of the races between 2013 to 2016 the best races because it had how many passes.  I don't think that will happen this year.  It will be more of a strategy race. It is more difficult this way.  It was a lot more unpredictable in the past."
"I think those aero changes were the right changes.  The cars are more comfortable.  We  can race close .  But by racing closer does not mean that you can pass all the time."
Will Power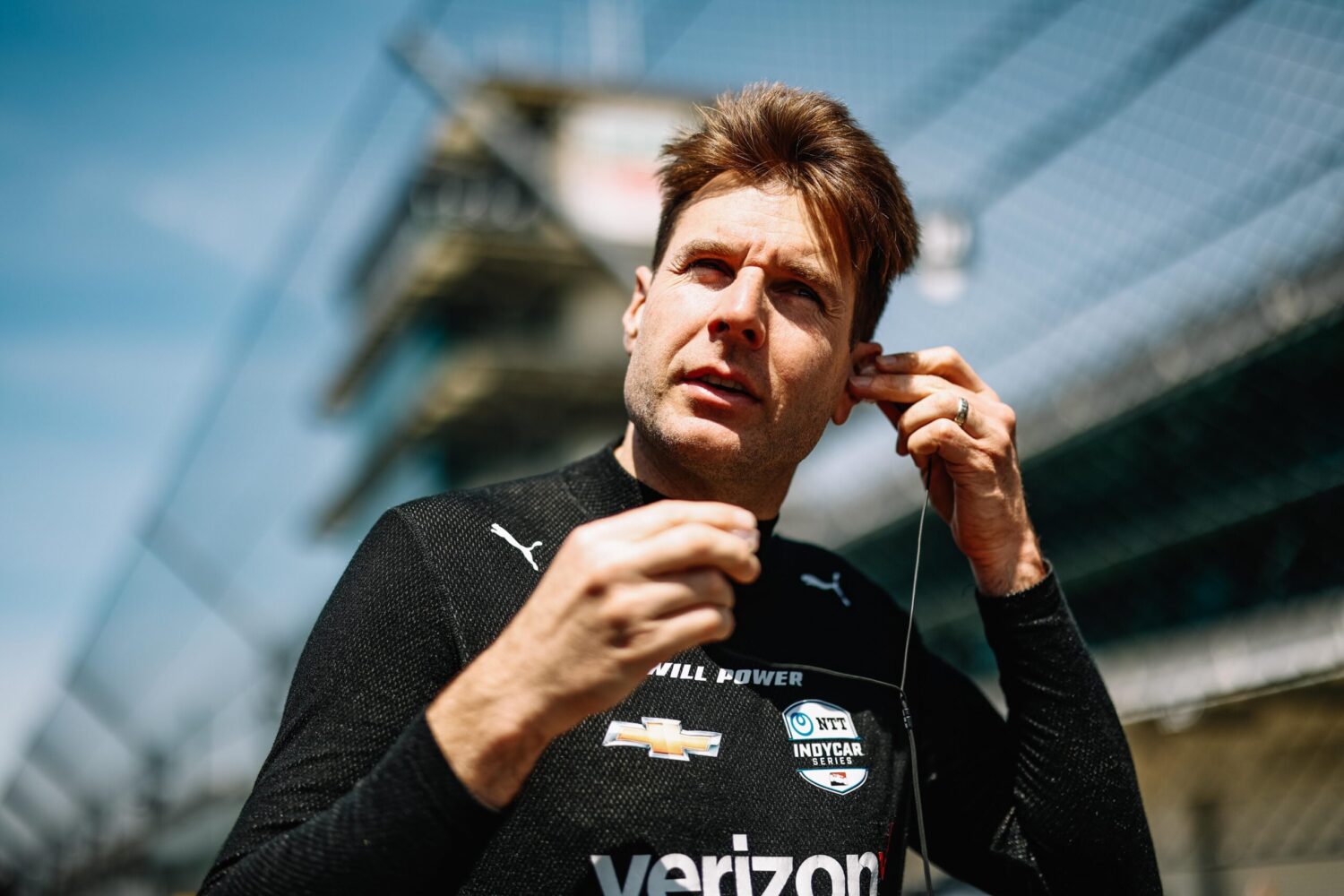 Will Power, the 2018 Indy 500 winner, is optimistic about the passing ability for this year's race.
"I  think there will be a lot of passing.  The aero bits that the teams are allowed to have on the floor, have made a big difference.  They are pretty efficient bits so everyone is running them.  It provides a chunk of downforce."
"The last 20 laps, it will just be back and forth.  That will be the case all race. People will be sitting back and saving fuel.  You can pass a lot easier."
'It depends on where it is in the pack and how your car is.   And it depends on how patience you are.  The tires do degrade. Some get vibrations.  Some cars will be  good and some cars will be bad.   If the car is good in the beginning of the stint, they will motor forward.  Some cars will  go later in the stint. "
"I think is a good package.  I thought Texas was about right, and it turned out to be a very good race.  I feel it will be the same here."
"The way I feel is that if you are leading  at the white flag, the guy will get you on the back straight.  The question is would you get him back by the line.  So where do you place yourself?"
We will have to wait and see what scenario plays out on Sunday for the 107th running of the Indy 500 when the green flag drops at 12:45 pm ET.
Lucille Dust reporting live from Indianapolis