IndyCar: When Power is 'steaming mad' he shoots the 'double-bird'
–by Mark Cipolloni–
Team Penske veteran IndyCar driver Will Power had a bad day on Saturday at Road America.
It was one of those days when it probably would have been better if he got out of bed on the opposite side, or never got out of bed at all.
1. He was blocked
He was blocked by Andretti Autosport driver Romain Grosjean in practice and had this to say about the Frenchman:
"Grosjean is a piece of crap if you saw what he did in practice. He needs a punch in the face."
👀👀👀

📺: @peacock| #SonsioGP pic.twitter.com/XqcAtvOmab

— NTT INDYCAR SERIES (@IndyCar) June 17, 2023
2. He was taken out
He was taken out by Ganassi driver Scott Dixon and he was so mad he first gave Dixon his famous 'double bird' and then he shoved him, almost coming to fisticuffs. To add insult to injury, Power then kicked Dixon's car as he walked away.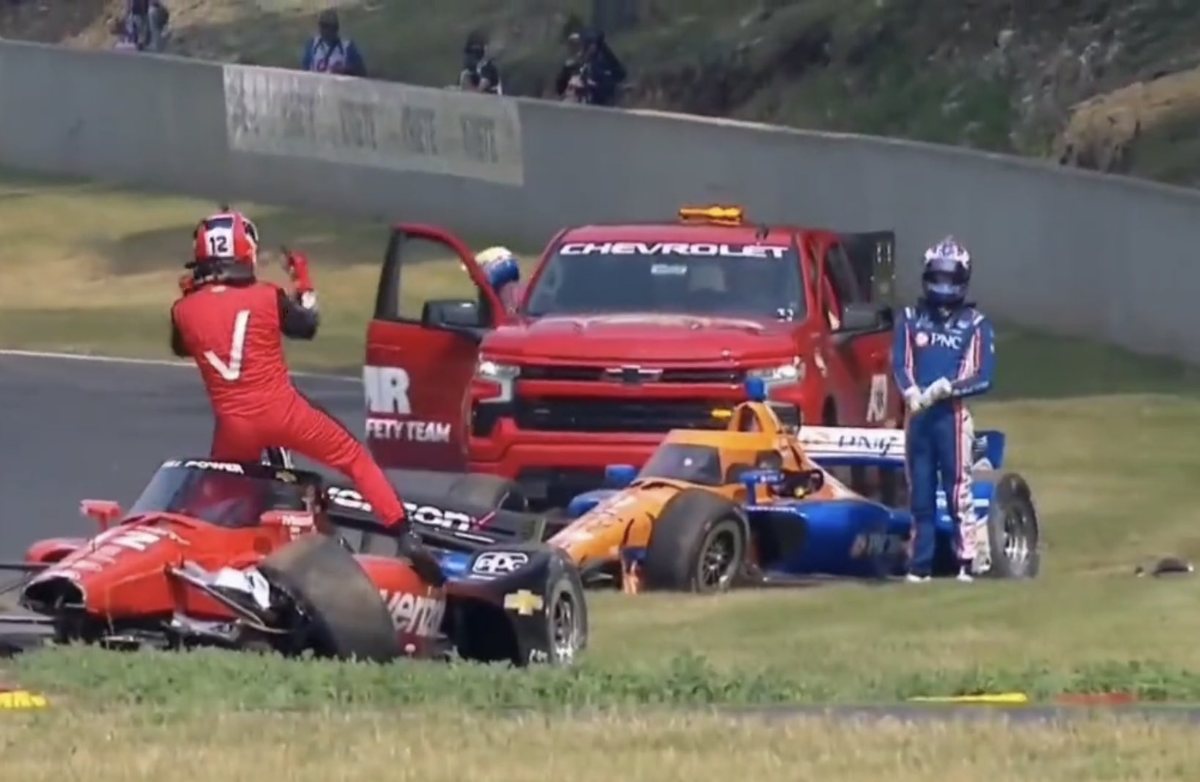 "Just pissed, what Dixon did this morning has ruined our whole weekend, just a terrible move."
3. He said Road America is terrible
"This track's terrible when you go off, they do a terrible job here, they need to pick up their game, anywhere you go off you almost break your back every time, done it a couple of times this weekend," ranted Power to NBC.
"Need a kick in the butt for this place."
What will Sunday bring for the Australian?
Will the double bird come out of its cage once again?