F1: Marko scoffs at Wolff over Verstappen claim
(GMM) Dr Helmut Marko has scoffed at Mercedes boss Toto Wolff for failing to recognize Max Verstappen's talent as a youngster.
When Red Bull snapped up the then teenaged Dutchman in the earliest moments of his move from karts to single-seaters, there were rumors Wolff also held talks with the Verstappen camp.
But now, Wolff claims that it was actually a young Esteban Ocon who was making bigger waves, while it "wasn't clear" that Verstappen would go on to be so successful in Formula 1.
Red Bull's Marko scoffs and those claims.
"His talent wasn't visible enough in Formula 3?" the 80-year-old Austrian told Algemeen Dagblad newspaper. "Then I don't know exactly what Toto was looking at.
"When I saw Max at the Norisring, it was already completely clear to me that he had something special."
Marko is referring to a wet F3 race in which Verstappen, then just 16, was up to 2 seconds a lap superior to any other driver.
Almost a decade later, Verstappen has now matched Ayrton Senna's tally of 41 grand prix victories – even if Max insists that he is not motivated or even very knowledgeable about such statistics.
"He knows it all," Marko smiled. "Max knows all those figures."
And now, he thinks the 25-year-old could ultimately match and surpass the 91 and 103 career grand prix victory tallies of the great Michael Schumacher and fellow seven time world champion Lewis Hamilton respectively.
"When Schumacher retired, I thought 'Wow, his record will stand forever'," Marko said. "Then came the incredible performance from Mercedes and Lewis."
Verstappen, on the other hand, has secured an incredible 31 of his victories since 2021 alone.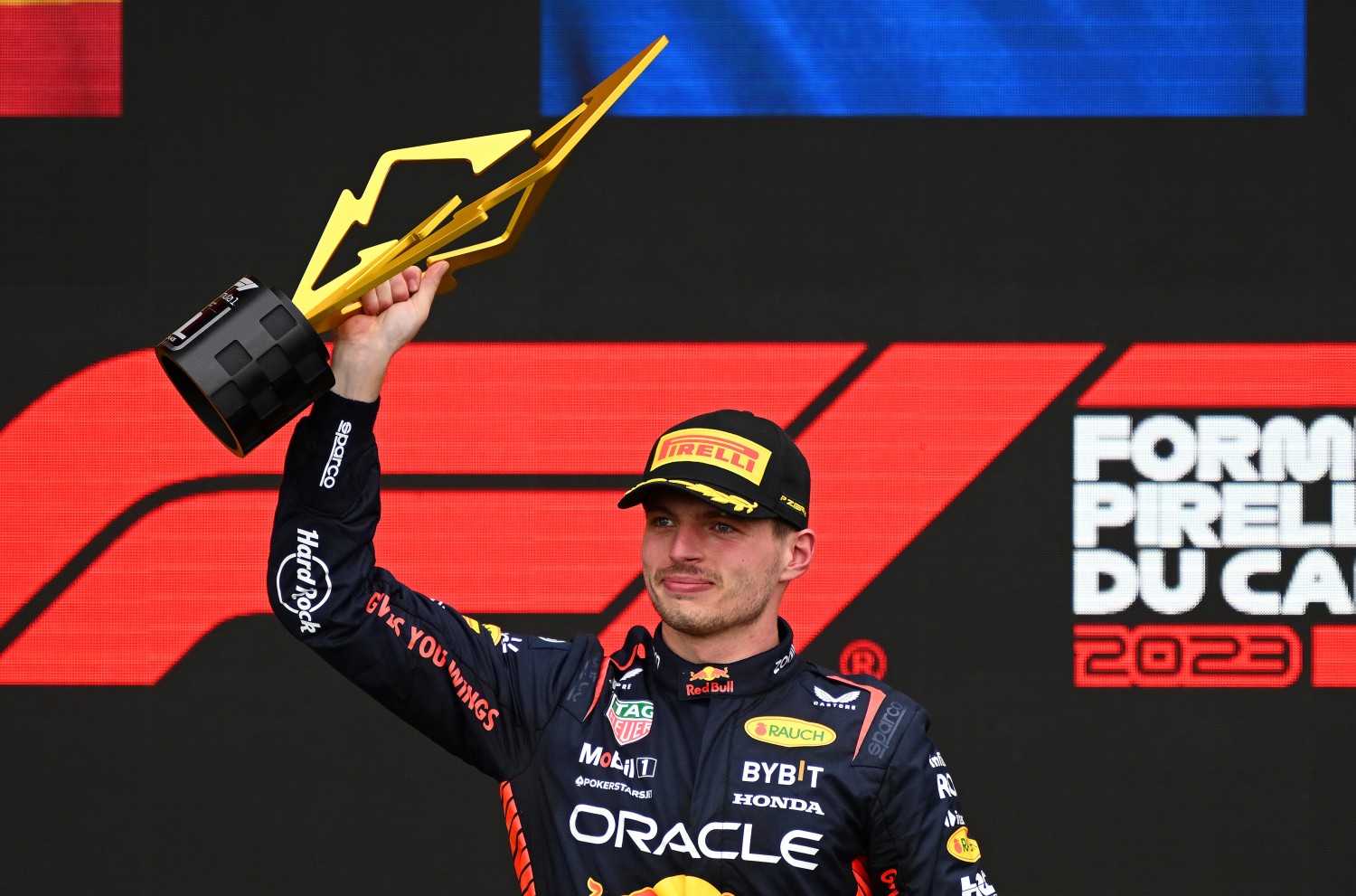 "Without getting overconfident, I think anything is possible," said Marko when asked if Max could ultimately become the most successful driver in F1 history.
"The regulations are relatively stable through 2025, and in 2026 we will have our own engine project which looks really promising," he added.
"We have very good people and a good factory, and we have Max, who is under contract with us until 2028 and still not at his limit. He is still developing.
"He does everything with such ease, as if there is no pressure at all for him. Let's see how far we can get together."