F1: McLaren unveil chrome throwback livery for Silverstone
–Press Release–
McLaren Racing and Google, Official Primary Partner of the McLaren Formula 1 Team, have today revealed a special Chrome livery to be carried on the McLaren MCL60 F1 cars at the 2023 British Grand Prix.
The Chrome livery is a celebration of McLaren's fan-favorite design which the team carried from 2006 to 2014. McLaren's chrome era was defined by Lewis Hamilton's momentous Driver's World Championship in 2008, the same year in which Google launched its pioneering, super-fast Chrome browser.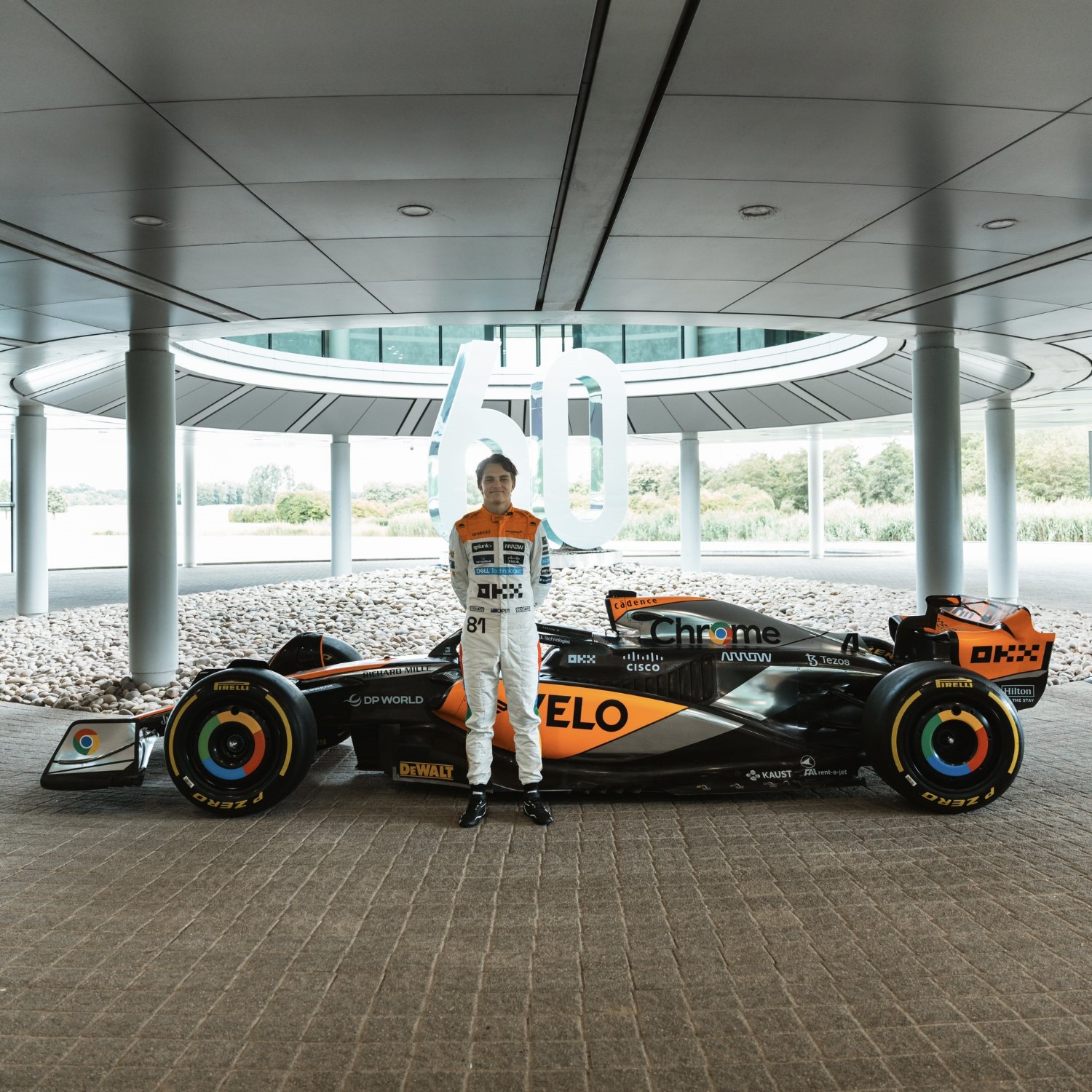 Google Chrome is used across the team's operations, supporting performance both at track and at the McLaren Technology Center. Like Formula 1, the Chrome browser is centered on speed, reliability and security. The Chrome brand spearheads the livery takeover at Silverstone to connect McLaren fans with an iconic livery in the team's history.
For the entire 2023 British Grand Prix race weekend, the Chrome livery will be carried on both MCL60 race cars. McLaren F1 Team driver Lando Norris will celebrate the return of chrome with a special helmet design and bespoke boots. Both Lando and teammate Oscar Piastri will also wear special race suits.
The livery was unveiled on Monday 3 July at a special media event at the McLaren Technology Centre in Woking, with Lando, Oscar and McLaren Racing CEO Zak Brown in attendance.
Zak Brown, CEO, McLaren Racing, said:   
"It's no secret that racing fans love McLaren's classic chrome livery. Google Chrome wanted to bring back elements of this iconic livery to celebrate our team's history at the British Grand Prix, and we're excited to be able to give our fans what they want.
"I'm sure this livery will bring back great memories for many of our fans, and I can't wait to see it out on track at our home race."
Nick Drake, VP Global Marketing, Google, said: 
"It's been a privilege for the Google Chrome team to work with McLaren on bringing back elements of an iconic livery to inspire this takeover. We were delighted with the fans' reaction to the branded wheel covers that introduced our partnership, and now Google Chrome is putting chrome back on the McLaren for its home race. We're looking forward to Silverstone and hope all McLaren fans enjoy what promises to be a really exciting weekend of racing."