F1: Andretti Cadillac bid to enter F1 on cusp of approval
(2nd Update)
–Update by Mark Cipolloni–
Formula 1 can veto the new teams, but it cannot block them. The final word on licensing lies with the FIA. 
But even if [Michael] Andretti gets a F1 license to compete, he wins, but loses. 
The Andretti-Cadillac team would then be allowed to take part in the races, but would not yet be part of the Concorde Agreement and would, therefore, not be entitled to collect entry and prize money.
He needs Liberty's approval for that.
Andretti wants to start racing in F1 in 2025, but the 'current' Concorde Agreement is in effect through the end of 2025 and the Andretti-Cadillac is not part of that agreement – they are not signatories to the contract.
The team could decide, if they have enough financial backing, to race for free – zero prize money.
But why would they design a car for 2025 and then have to design a 100% new car for 2026 when the new regulations kick in – a huge expense – with no prize money to offset it?
Perhaps that is all factored into Andretti's financial model.
By starting in 2025, it would give the team a year of experience in F1, which would put them in a better position for 2026 when everyone starts from scratch so-to-speak with the new regulations.
---
July 6, 2023
(GMM) The Andretti-Cadillac bid appears to be inching towards approval to enter Formula 1 in 2025.
The sport's governing body has invited potential eleventh and twelfth teams to the grid, with FIA president Mohammed Ben Sulayem confirming that "more than five" have lodged expressions of interest.
"Not all of them are serious, and not all of them are eligible to be at the pinnacle of the sport," he told the Associated Press news agency.
With the support of Cadillac-owned General Motors, former F1 driver Michael Andretti's racing empire is clearly the most prominent – but it is no secret that many of the existing teams are not keen.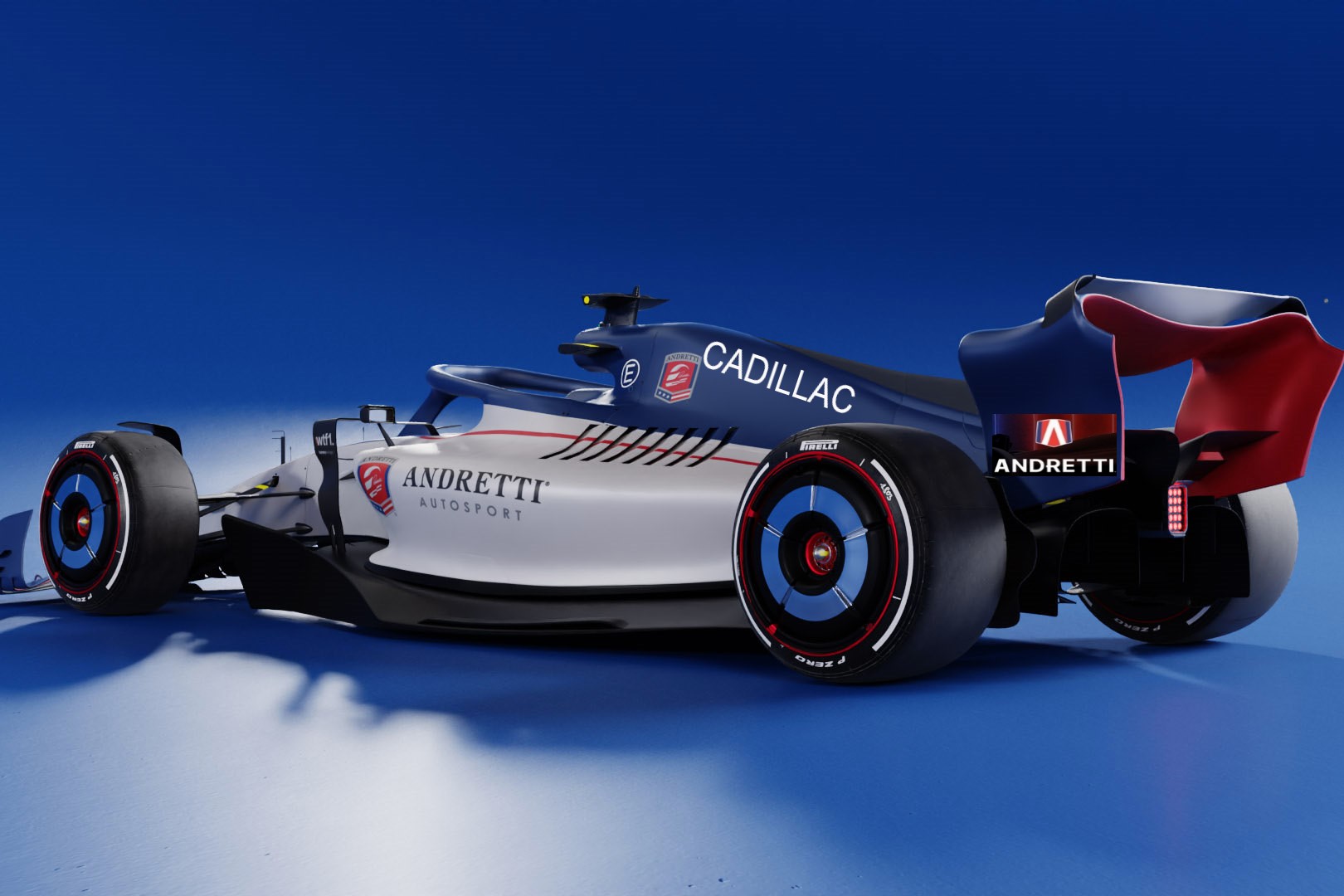 "There is no circumstance where we can deny any teams if they fulfil the criteria to enter," Ben Sulayem insisted. "So imagine me saying no to someone like GM?
"How on earth can we refuse GM? I mean, where's the common sense in this? GM is a heavyweight and when they come with Andretti, that's good for all of us."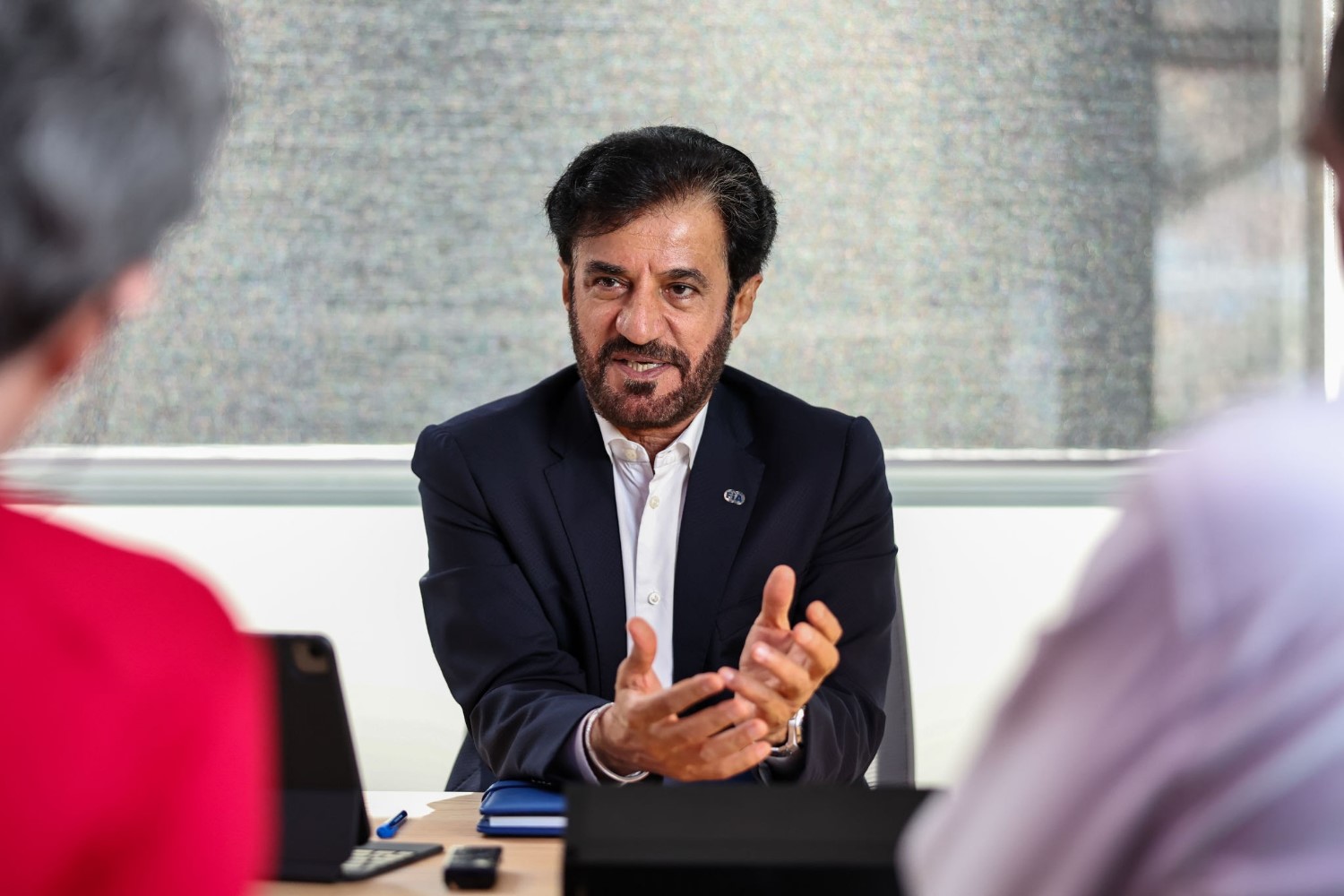 At the very same time, General Motors' motorsport boss Dr Eric Warren hinted that it could only be days before the FIA shows Andretti-Cadillac the green light.
"At this point and time, it's a formal process, so we've got to let it run its course," he told NBC Sports.
"We're spending a lot of effort going through the process, and the hard part is we're trying to race in the 2025 season, so we've been going hardcore with Andretti to design the '25 car," he added.
Warren said the FIA is scheduled to make its decision by next weekend.
Meanwhile, Formula 1 has unveiled a huge 24-race calendar for the 2024 season, beginning with unique Saturday grands prix in Bahrain and Saudi Arabia to accommodate Ramadan.
And as expected, multiple events have been reshuffled in the order to cut down on travelling distances between race hosts in the same region.
Suzuka, for instance, has been moved from its traditional late-season slot to April – to create a trio of races in the region straddled by Melbourne and the return of a Chinese GP.
"We would like to thank Honda Mobilityland for supporting our approach to making the calendar more efficient and sustainable by moving the dates," said F1 CEO Stefano Domenicali.
"We have made it clear that we want to make the season schedule more logistically efficient and to avoid unnecessary travel as much as possible."
---
July 5, 2023
Andretti Cadillac's bid to enter Formula 1 appears to be on the cusp of approval later this month.
Dr. Eric Warren, the executive director of competition for GM Motorsports told Nate Ryan of NBC, "We're spending a lot of effort going through the process, and the hard part is we're trying to race in the 2025 season, so we've been going hardcore with Andretti to design the '25 car," Warren said. "We've been working on that because time is wasting. Andretti Cadillac is the team name.
"It was probably surprising to those who read the application how much involvement GM really has and where we're splitting up the vehicle dynamics and how we're doing it today vs. how we're going to do it as the team matures. So really we've just responded back to questions that the FIA has, and they're supposed to make a decision July 15. So we're really just doing our best with the process and having discussions where we can. But it's been pretty formal in the sense of requests for information and responding."
Warren said the Formula 1 project grew out of a General Motors board of directors meeting last Oct. 4 at the new Charlotte Technical Center in Concord, North Carolina.
"It had been talked about before that, but that's where the formal interest really came about," Warren said. "And honestly from a business standpoint, you look at the growth of F1 and number of eyeballs on it, and us building the Cadillac brand, it's a natural fit. There are a lot of sports people, or those familiar with sports, on the board. There's knowledge about F1.
"I was excited actually because I didn't think I'd see it, but it's just the timing and relationship with the Andretti Cadillac team (Andretti Global teamed with GM's Cadillac Division). Everything kind of came together." More at NBC Sports
—
FIA President Mohammed Ben Sulayem told Jenna Fryer of the AP today that , the FIA has received "more than five" expressions of interest from teams interested in joining Formula One.
The bid that stands out most to Mohammed Ben Sulayem is from Andretti Global and General Motors — a sign that Michael Andretti may indeed get the F1 team he's been chasing for more than two years.
Ben Sulayem went on to tell AP News: "People have to understand we are here to promote motorsport and we are here to be fair. The Expressions of Interest process is very robust and there is no circumstance where we can deny any teams if they fulfill the criteria to enter," Ben Sulayem told AP.
"So imagine me saying no to someone like GM? We have in the regulations that we can go up to 12 teams. I'm not breaking (rules). But do we allow anyone to enter? No. But how on earth can we refuse GM?
"I mean, where's the common sense in this? GM is a heavyweight and when they come with Andretti, that's good for all of us." More at AP News