New rules for NASCAR race at Talladega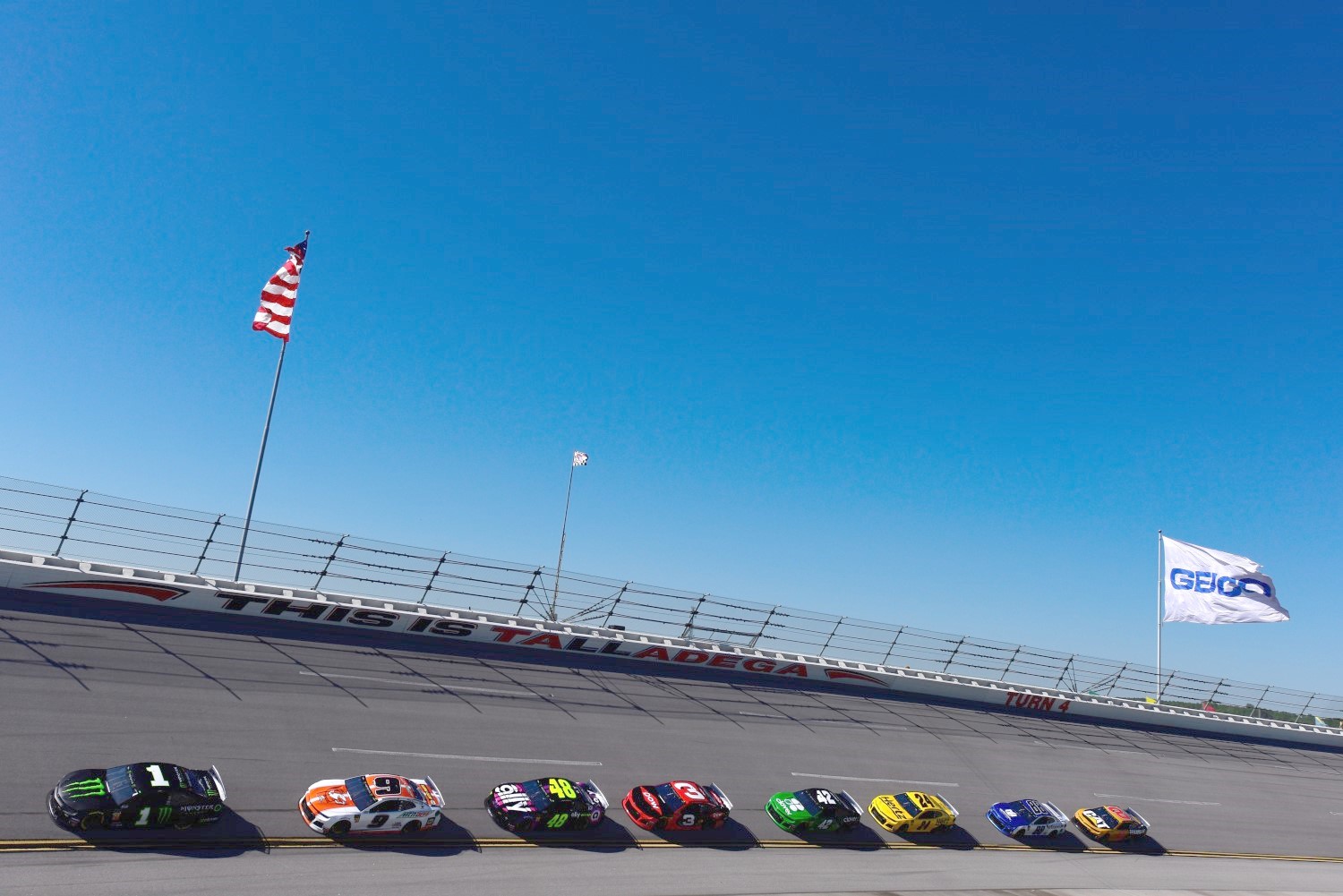 Talladega
NASCAR's return to racing shifts to Talladega Superspeedway, with new rules in place – from the ban of the confederate flag to Covid-19 distancing to car changes.
The 5,000 fans that will be allowed in the grandstands will arrive just 48 hours after Stewart-Haas Racing confirmed two unidentified employees tested posted for COVID-19. Team Penske said Saturday it had one employee test positive. While the teams have rules in place to prevent the further spread, the goal is to prevent the spread of the virus through the grandstands.
Changes made to the cars for Talladega as a result of Ryan Newman's Daytona crash include the elimination of aero ducts at superspeedway tracks, a reduction in size of throttle body and now slip tape must be applied along the entire length of the lower rearward facing surfaces of the rear bumper cover. The changes are for superspeedways only, but teams have zero practical knowledge of their effect.
Five-time Talladega winner Brad Keselowski has won twice since NASCAR resumed and is among those "not sure what to expect."
"I think the list of changes was so big that I'm having a hard time anticipating how the cars are going to drive," Keselowski said. "Small variations in how the car drives can make a big difference as to how they draft, so it's going to be a lot of learning as we go in the race."
He says sensible driving might prevent the multi-car crashes that are a staple at Daytona and Talladega.
"You hope everybody is smart and that they take chances, you have to take chances to learn," Keselowski said. "But by the same token you hope they don't take chances that are potentially lethal to everyone else's day and causes big wrecks. Everybody has different motivations, challenges, goals and they all kind of get thrown into this big pot at Talladega with no practice. We'll see what happens."