Zanardi seriously injured in handbike accident (2nd Update)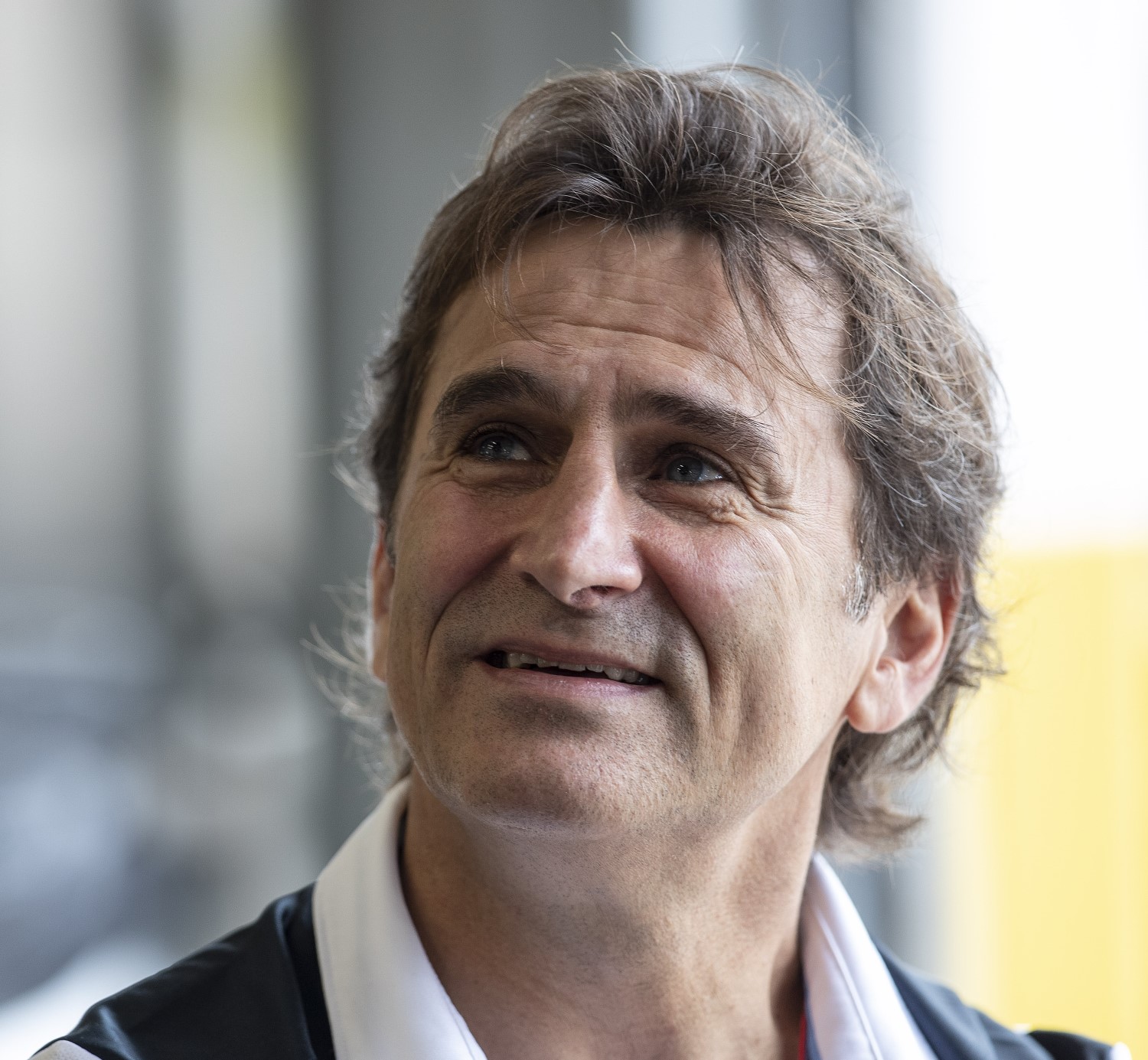 Alex Zanardi suffered major facial cranial trauma, a smashed face, and a deeply fractured frontal bone (forehead)
UPDATE Medical professionals at the hospital treating Alex Zanardi hope to establish the full extent of his injuries in the next week and have warned there may be severe consequences.
He underwent delicate neurological surgery lasting nearly three hours, which left him in a stable but serious condition with artificial breathing assistance as of Saturday morning.
Further information has emerged from the hospital in Italy during the day, with the Associated Press reporting that Sabino Scolletta, director of the Santa Maria alle Scotte hospital's intensive care unit, said Zanardi's "situation is clearly critical in terms of brain damage".
He is said to have arrived at the hospital with "major facial cranial trauma, a smashed face, and a deeply fractured frontal bone (forehead)".
According to Gazzetta in Italy, Scolletta warned of some consequences for Zanardi's eyesight as there are some ocular lesions that ophthalmologists are being consulted on.
"We will have eye estimates in a few days," said Scolletta. "Same thing neurologically, sedatives do not allow us to be able to make a neurological evaluation.
"The picture is so compromised that it requires drug therapy to give stability.
"It is difficult to say even when we could remove this sedation."
This is consistent with an update from Dr Giuseppe Olivieri, who operated on Zanardi, reported by the AP.
But Olivieri warned that "we won't see what his neurological state is until he wakes up — if he wakes up".
He stressed that a serious condition means "it's a situation when someone could die", warning that the initial period after surgery leaves patients vulnerable.
"The next step is to try and stabilize him over the next week or 10 days," said Olivieri.
"Then if things go well, he could eventually be woken up and re-evaluated."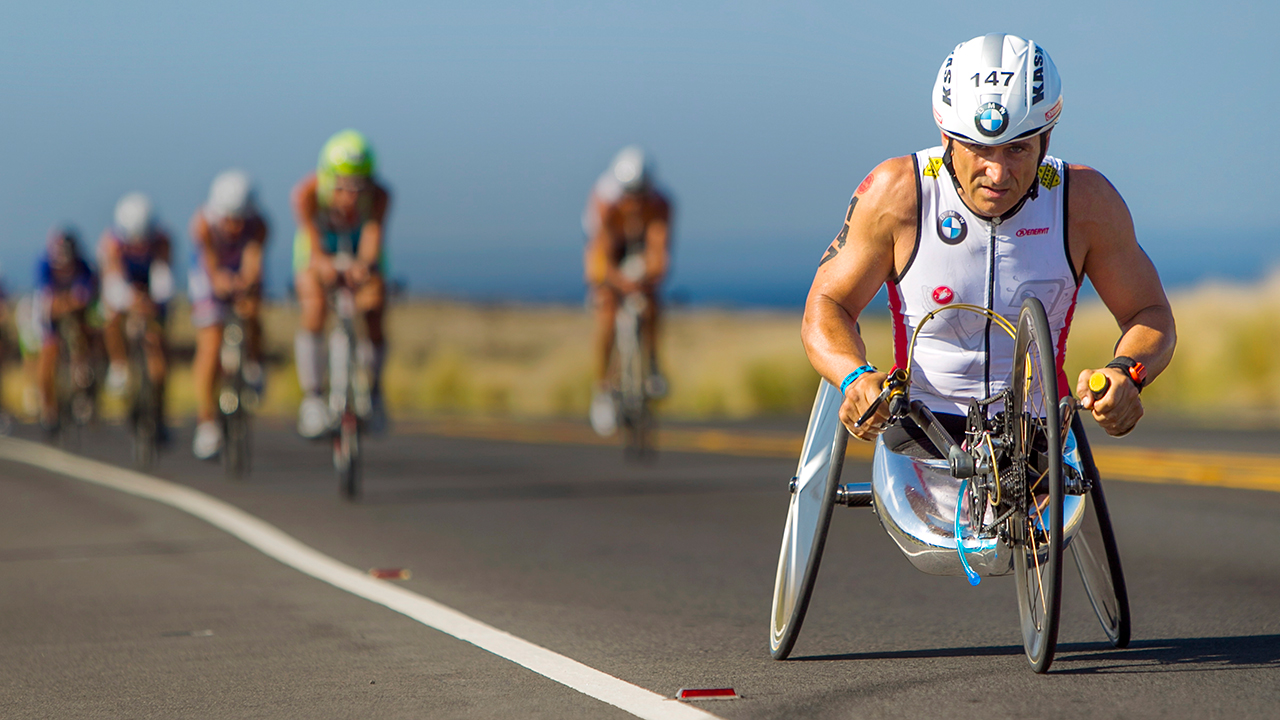 A determined Zanardi out front
06/20/20 Saturday morning 2-time CART champion Alex Zanardi is in a stable condition with a serious neurological situation following surgery on a severe head injury, the hospital treating the racing legend and Paralympian has said.
Zanardi remains in intensive care and an update from the Santa Maria alle Scotte polyclinic on Saturday morning said he has stable "hemodynamic and metabolic" parameters.
His breathing is being artificially supported as the "neurological picture remains serious".
06/19/20 2-time CART IndyCar champion Alex Zanardi was seriously injured in a handbike crash Friday — with reports he collided with a truck in a horrific accident.
Zanardi was transported by helicopter to Santa Maria alle Scotte hospital in Siena following an incident on highway 146 near the Tuscan town of Pienza during a national race for Paralympic athletes, police told The Associated Press. According to the first information out, the Zanardi's handbike was going downhill when it collided with a truck going in the opposite direction. It is still unclear whether Zanardi was in a skid going downhill too fast.
A medical bulletin from the hospital said Zanardi's condition is "very serious" due to "severe cranial trauma" and that after being placed in a shock room he was undergoing "a delicate neurosurgery operation."
The hospital said the four-times Paralympic road cycling gold medalist was flown to Siena by air ambulance and arrived at around 6pm local time (1600 GMT).
Sky Italia television reported that Zanardi had been competing in the 'Obiettivo Tricolore' road race for Italian Paralympic athletes.
"You've never given up and with your extraordinary strength within you've overcome a thousand troubles. Forza Alex Zanardi," Italian Premier Giuseppe Conte tweeted. "Don't give up. All of Italy is with you."
According to the manager of the national Paralympic cycling team, Zanardi was conscious when help arrived.
Mario Andretti also expressed his concern.
"I am so anxious and frightened about Alex Zanardi that I'm holding my breath. I am his fan. I am his friend. Please do what I'm doing and pray for this wonderful man," he said on Twitter.
See related photo of accident