F1: Helmut Marko admits Hollywood F1 film 'not my thing'
(GMM) While Dr. Helmut Marko says the making of a Hollywood Formula 1 movie is not his thing, Several Formula 1 bosses admit next year's 24-race calendar pushes the sport to the rev-limiter.
The FIA this week unveiled the biggest ever schedule in F1's history, as the sport also capitalizes on its current popularity by adding an 11th team garage to the Silverstone pitlane for the fictional Hollywood team 'Apx GP'.
Brad Pitt will star in the movie for which Lewis Hamilton is serving as an executive producer – but Red Bull's Dr Helmut Marko insisted he is paying little attention to the fuss this weekend at the British GP.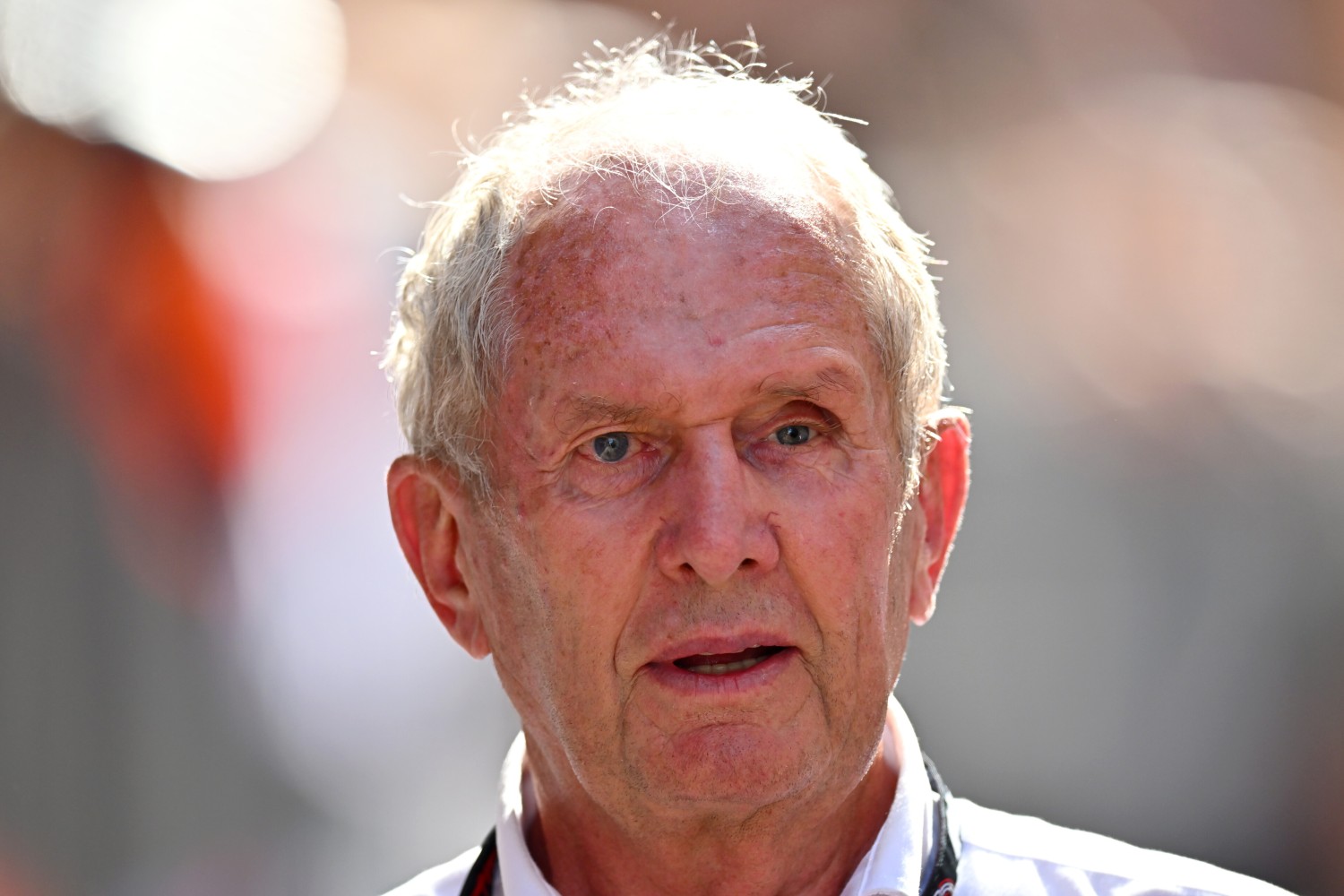 "It's not my thing at all," Marko told Kleine Zeitung newspaper.
"But if it strengthens the current boom, then of course it's a good thing for Formula 1."
Marko is less convinced that 24 races next year is also such a good thing.
"It's a massive package and an incredible burden for the employees," he said.
"More is not possible and you have to be careful that it doesn't become inflationary with even more races in the future."
Marko, 80, also told Sky Deutschland: "It is the limit not only for the body, but also on the mental side. Of course it's even harder on the mechanics.
"We also need to be careful that the races don't lose their value when there are so many."
Haas boss Gunther Steiner agrees: "I think with the business model we have now, 24 is the limit.
"It's a lot easier for me than it is for the set-up crew for example, but even for me it's not easy to be away from home for 24 weekends a year."
McLaren's Zak Brown, however, said F1 CEO Stefano Domenicali is currently reassuring the teams that – at least for the foreseeable future – 24 really is the limit.
"I think 24 is the limit," said the American. "Stefano is going to set it as such, even if there's a demand for probably 30.
"In order to embrace more markets, maybe we could have 20 fixed grands prix and 8 on rotation – so you're in 28 markets 24 times a year.
"I think that would be a great way to keep the calendar where it is but still have calendar growth," Brown added.