Franzoni Joins Newman Wachs Racing For 2020 Formula Regional Americas Program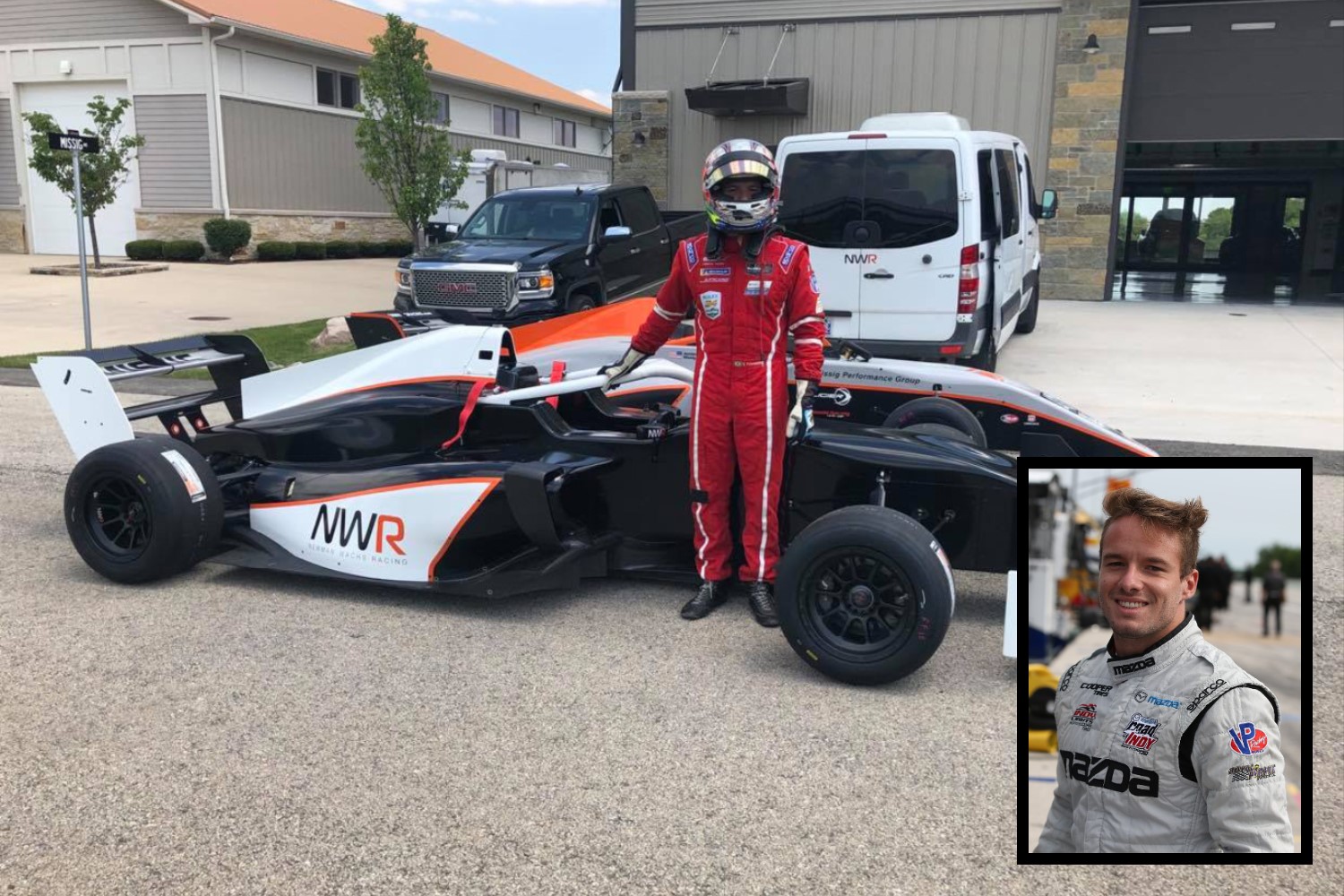 Franzoni will race a Honda powered F3 car in the American version of the FIA F3 series
Newman Wachs Racing is extremely happy to announce the addition of Brazilian Victor Franzoni to their driver lineup for the 2020 Formula Regional Americas Powered by Honda program. The 24-year-old will pilot the team's #23 Ligier Crawford JS F3 car when the series returns to competition at the Mid-Ohio Sports Car Course on June 26-28. Franzoni has an established reputation with a list of wins in all facets of the sport, including the 2017 Pro Mazda Championship title.
With his vast experience, Victor will be a huge asset to the team. Franzoni has already spent considerable time working with the NWR operation in the Radical Cup series, highlighted by a strong performance at the 2018 '25 Hours of Thunderhill'. He also worked with the team in their setup development of their USF2000 car and drove at the Chris Griffis test in a PM-18, which was engineered by NWR Team Manager Brian Halahan. The duo teamed on several other successful projects and private tests, as well. This established working relationship will make Victor's addition to NWR's Formula Regional Americas program an easy step for everyone involved. Franzoni will join Jordan Missig on the NWR roster for the series.
"I'm really happy to be adding Victor to our team," enthused Brian Halahan, Newman Wachs Racing Team Manager. "He is a proven winner and I hope to have a lot of success together over the season. I am extremely pleased with the team we have put together now with the addition of Victor and I believe he will be able to bring Jordan's driving to another level. We're coming off a highly successful test this week, so I think we're ready to go."
Having entered the sport and the young age of four in karting back home in Brazil, scoring race wins and championships, Franzoni began his formula car career competing in Formula Renault 2.0 in 2012 and 2013. Victor made his American debut in the USF2000 program on the Road to Indy in 2014, winning at the opening round in St. Petersburg enroute to fifth overall. Victor finished third in the USF2000 title race in 2016 and then won the Pro Mazda Championship crown in 2017 on the strength of seven wins, which provided him with the scholarship to race Indy Lights the following season. In 2018, Franzoni scored his lone Indy Lights win at Road America and would finish fifth overall in the point standings. In addition to his Road to Indy accomplishments, which include a total of 13 wins, Franzoni also competed in two IMSA WeatherTech SportsCar Championship races in the Juncos Racing DPI in 2019, as well as IMSA's premier event, the Rolex 24 at Daytona, in a GTD-class Ferrari GT3 with Via Italia Racing.
"I'm very excited for this last-minute announcement," offered Franzoni. "I've been with Newman Wachs Racing for a long time, but we never had a chance to do a race weekend together as NWR. Finally, now it will happen! We did one test and it was great. I love the car and how the setup is working. We wish we had more time to work and test, but I'm sure we'll be fine together. I can't wait for next week's season opener."
Newman Wachs Racing is a well-known name in American open-wheel motorsports and was formed in 2005 by late actor and IndyCar team owner Paul Newman and his long-time racing friend Eddie Wachs to aid the development of young drivers in Champ Car's Cooper Tires Presents the Atlantic Championship Powered by Mazda. After five seasons in the Atlantic Championship program, the team took a hiatus until 2017, when they returned to competition in the Road to Indy. In 2020, NWR has added yet another series to their resume; the Formula Regional Americas Championship.
The team has continued its heavy off-season testing program, when it was permitted to do so, with their Formula Regional Americas car.