NASCAR: Creed set for Cup debut at Kansas with Live Fast
Live Fast Motorsports announced today that they and Sheldon Creed make his Cup debut with Live Fast at Kansas Speedway (September 10th, 2023) in the No. 78 Cup Chevy Camaro.
Sheldon Creed is originally from El Cajon, California and is known for his diversity to drive anything with four wheels. Sheldon competed in the Stadium Super Trucks (SST) Series where he accumulated six wins in only twelve starts.
In 2017 Creed competed in the Trans-Am Series, ARCA, K&N, NASCAR Camping World Truck Series and the NASCAR Xfinity Series, totaling 28 different races with 8 different teams.
Sheldon won the 2018 ARCA Racing Series Championship and competed full time in 2019 and 2020 with GMS Racing in the NASCAR Gander Outdoors Truck Series. In 2020 Sheldon won the NASCAR Gander Outdoors Truck Series Championship.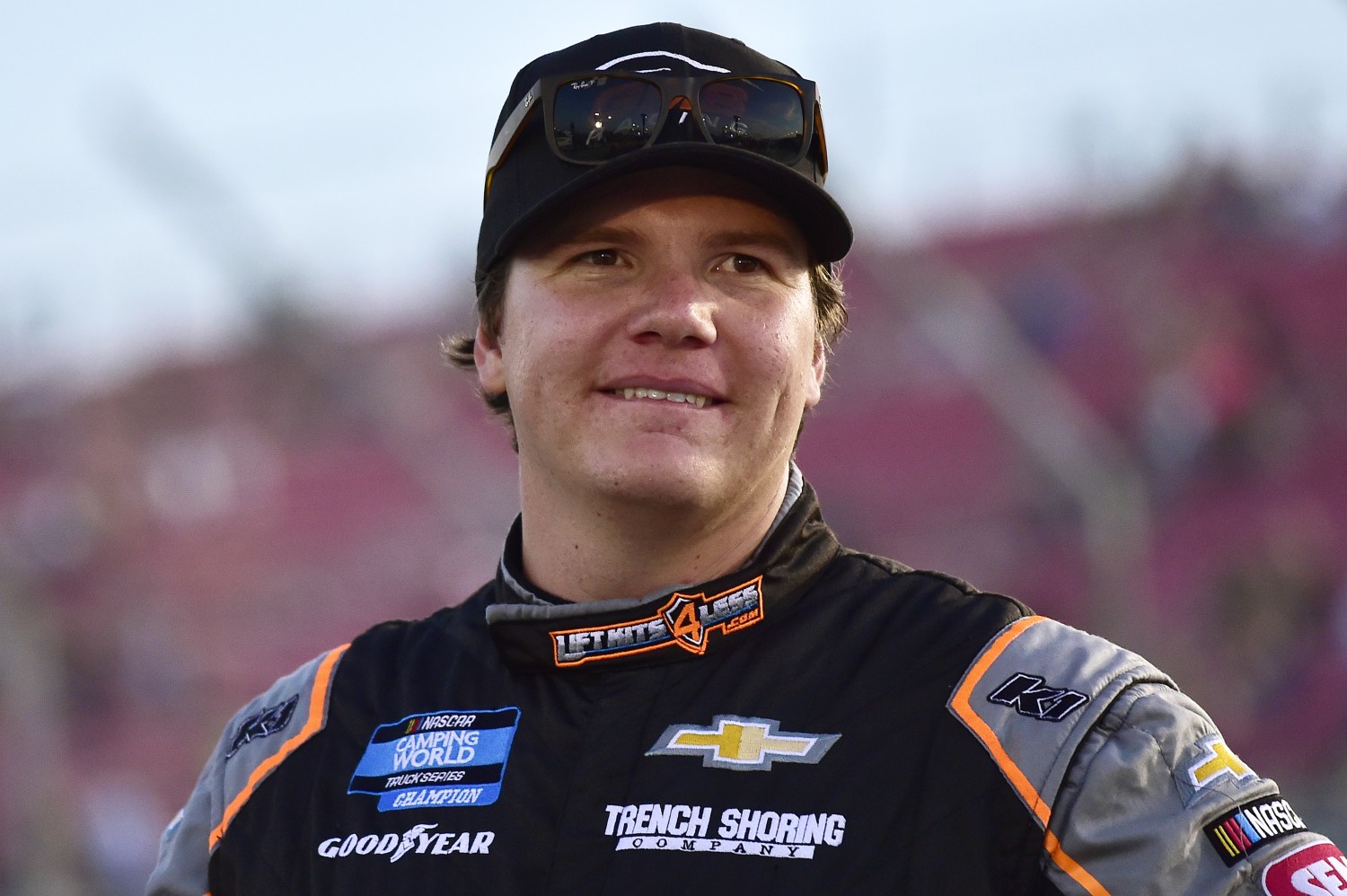 "I'm excited to race a cup race for the first time as that's been the dream for a long time. Whelen is a great company and I'm appreciative for their support in allowing us to do this with Live Fast Motorsports.
"We hope to have a good day at Kansas Speedway come September."- Sheldon Creed
Whelen Engineering—a global leader in the emergency warning industry—has been manufacturing in America since 1952, proudly marking its 70th anniversary in 2022.
Whelen designs and manufactures reliable and powerful warning lights, white illumination lighting, sirens, controllers, and high-powered warning systems for Automotive, Aviation (Whelen Aerospace Technologies – WAT), and Mass Notification industries worldwide.
Founded in 1952 by George W. Whelen in his garage in Deep River, Connecticut, Whelen now encompasses two state-of-the-art facilities in Connecticut and New Hampshire with over 1,000,000 square feet of manufacturing space.
As the industry leader, Whelen proudly supports American workers in the manufacturing of its products and stands behind quality American innovation and craftsmanship in every product it turns out.
With the largest design staff in the industry and 1,500 employees, Whelen's mission is to protect those who protect and serve others by making reliable products that people can depend on when lives are on the line.
Whelen products are proudly designed, sourced, and manufactured in America, and tested on-site to meet the toughest industry certifications. With quality as the foundation, Whelen celebrates innovative engineering with every product made.
"Whelen is proud to sponsor Sheldon Creed's first ever race in the NASCAR Cup Series," said Peter Tiezzi, III, General Manager of Motorsports for Whelen Engineering Company, Inc.
"The special 9/11 Never Forget graphic on the No. 78 car is a small way to show our support for first responders and remember the brave men and women who lost their lives on that day and in the years since."
Sheldon will showcase the No. 78 Whelen Engineering Chevy at Kansas Speedway on Sunday, September 10th during Hollywood Casino 400 Presented by Barstool Sportsbook. You can catch the action on September 10, 2023 at 3:00PM EST.
— Live Fast Motorsports —