F1: 'No reason' McLaren will struggle in Hungary
(GMM) George Russell says there's "no reason" why McLaren will not continue to be a major player for the rest of Formula 1's 2023 season.
The Woking based team surprised the F1 world at Silverstone when its Red Bull-esque latest car upgrades propelled Lando Norris and Oscar Piastri to within striking distance of dominant Red Bull.
Norris, however, warned that the 2023 McLaren remains "terrible" in slower corners – the type that are scattered throughout the next stop on the calendar at the Hungaroring.
Mercedes' Russell isn't so sure.
"I see no reason why they shouldn't stay up there now," he is quoted as saying by Italy's Autosprint.
"We went from the Red Bull Ring to Silverstone, a very different track, and they were a small step ahead of us on both occasions," said the Briton.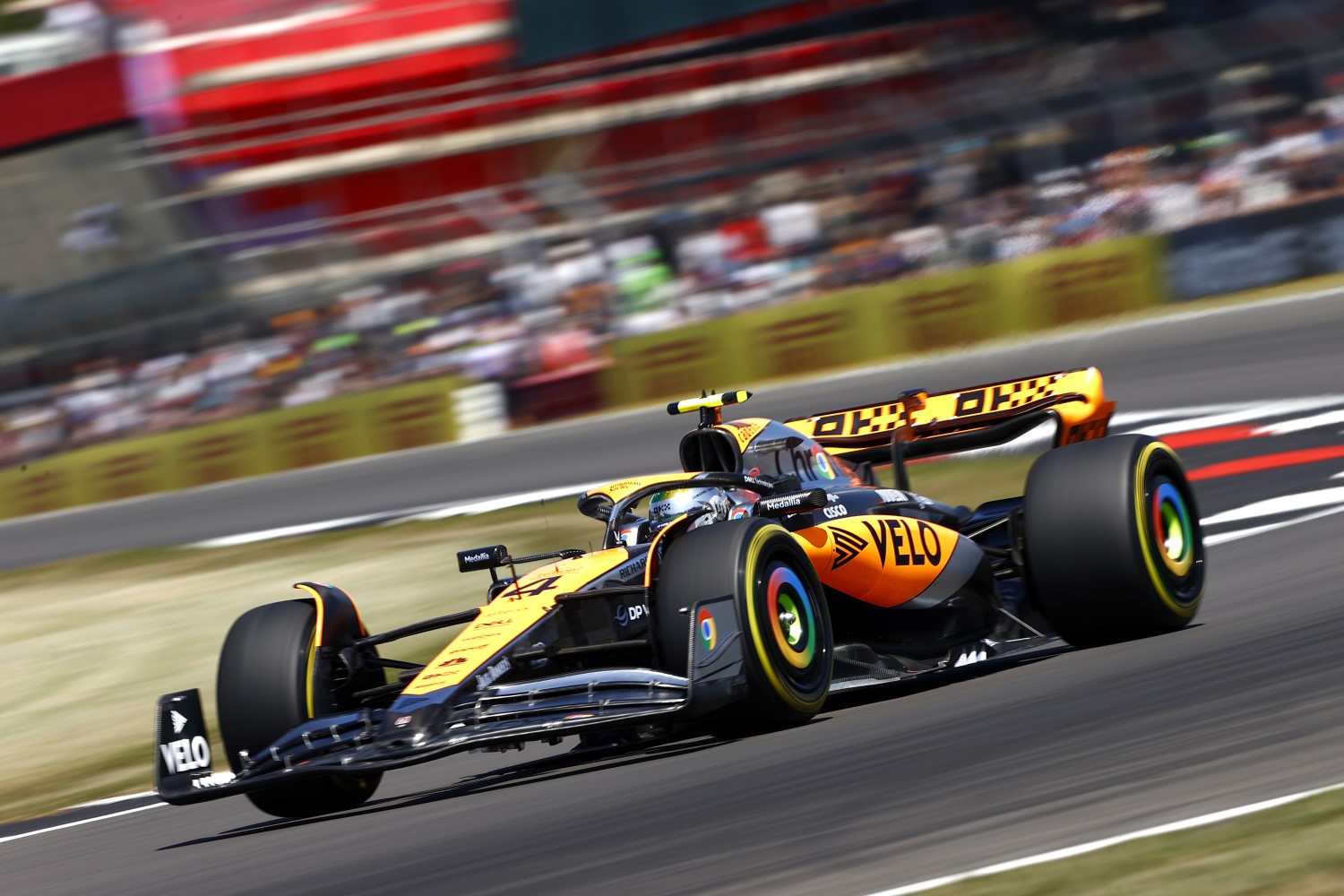 Russell added that McLaren's huge performance leap "inspires" the Mercedes team because it shows that getting close to Red Bull in a short space of time is possible.
However, like Norris, McLaren team boss Andrea Stella is warning that progress might stall in Hungary.
"We expect Hungary to check more thoroughly where we really are," the Italian is quoted by the broadcaster DAZN.
"There's not that much high speed there. If anything, it's a track where low and medium speed predominates. It can also be hot there, which is another testing ground for us," Stella added.
Many top teams are already turning their focus to 2024, and Stella admitted that while more updates are coming for the 2023 car, "then we'll see what we can manage".
"Our expectation is that McLaren can compete for podiums in the future, next season, and for victories in the season after that," he said. "This is the long-term vision, if you like.
"But you don't deliver based on visions, you deliver based on the facts that you really bring to the car. And that's our approach."