IndyCar: Saturday Morning Update from Honda Indy Toronto
Good morning from the bustling city of Toronto, Ontario.  Today is expected to be rainy, with thunderstorms coming through the Toronto area starting around 8 am.  The NTT INDYCAR Series teams are prepared to run the streets of Exhibition Place in the wet, but any chance of lightning will stop the session.
Felix Rosenqvist, driver of the Arrow McLaren No 6 entry, was pretty surprised with the changes made to the racetrack.  Turns 9, 10 and 11 were repaved, and the Swede describes his experience driving on that new pavement yesterday.
"Yeah, so approaching 9, you have a new tarmac right on the apex, so you're kind of turning in with understeer. Then as you hit the apex, you grip up, so you kind of have to go in too quick for the grip you have, but then you have to trust that it grips."
"Then going into 10, there's a massive bump right on entry, so you kind of have to go through that. Like there's no choice, you have to go through it."
"Then, as a car, it kind of lands on the bump, you have to turn in, and if you take it with too much speed, it's really easy to just go straight. I think we saw a couple of, me including, trying that, and yeah, you're just mixing it up with different lines and stuff. Was kind of interesting."
"Then 11, the new tarmac kind of ends right at the apex so that you can send it in pretty hard, but then it gets bumpy on exit. Yeah, it's a completely inverted approach to the
section, but I thought it was fun. You could see us working out there for sure."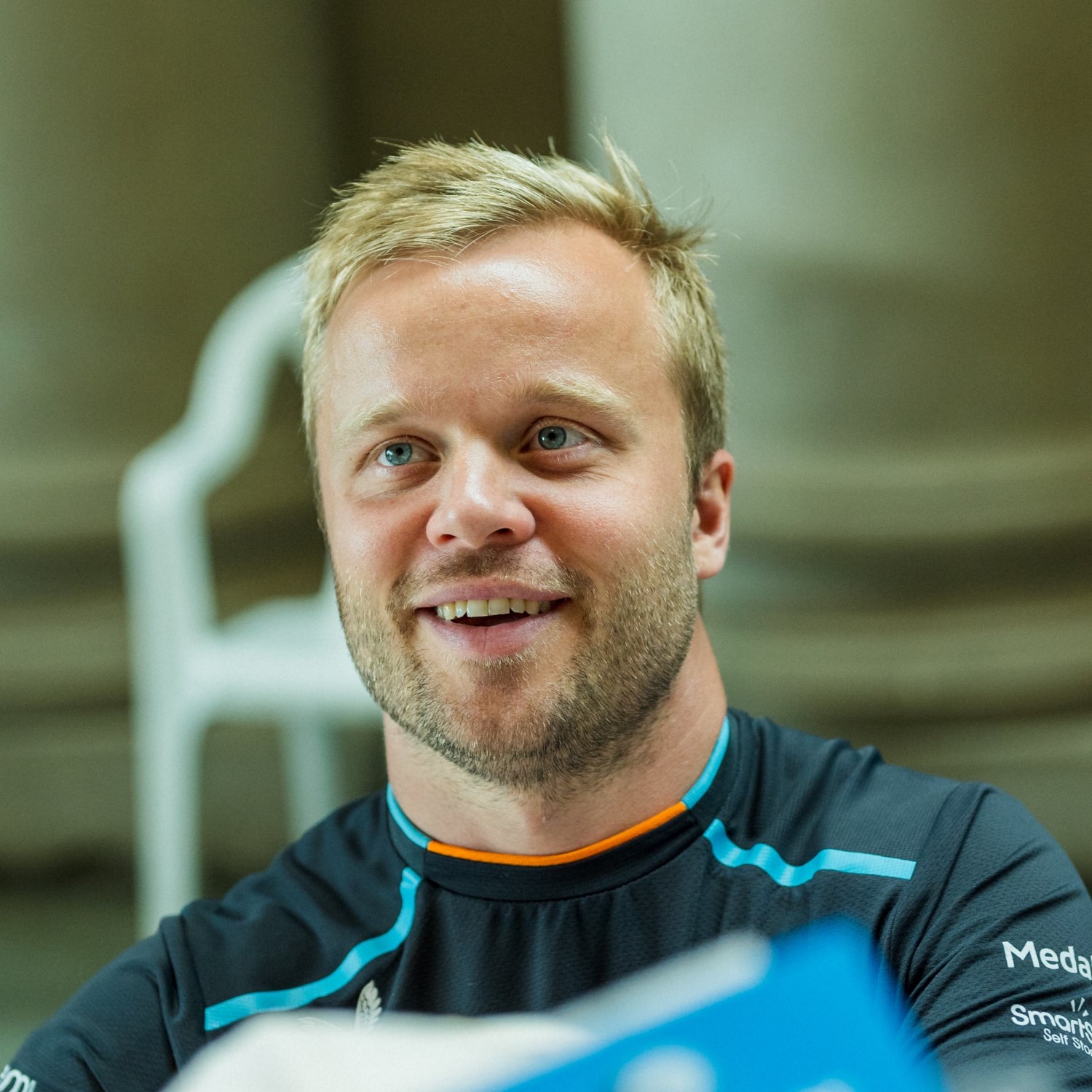 AR1 asked Rosenqvist what he thought the predicted wet weather would do for the changed surfaces.  "In the wet, it's going to be hard. I haven't been here in the wet. I think some of the veterans, some of the true veterans, have been here in the wet, but I can only imagine."
"Like 9, 10, 11 is going to be really tricky. That new tarmac might be slippery, I think, in the wet.  Yeah, I don't know, it's just going to be a free-for-all."
The IndyCars have a 60 minutes practice session scheduled for 10:35 am ET.  The Firestone Fast Six qualifying is scheduled for 2:50 pm.
AR1 will keep you posted as the day unfolds.
Lucille Dust reporting live from Toronto, Canada