F1: Marko making 'no promises' to Ricciardo
(GMM) Red Bull has made "no promises" to Daniel Ricciardo about the future with Red Bull, Dr Helmut Marko has warned.
This weekend, the 33-year-old is making a popular return to the grid after half a season on the reserve bench, having lost his McLaren seat due to poor performance.
But Ricciardo is making no secret of his desire to use the opportunity of the ousted Nyck de Vries' Alpha Tauri cockpit in order to return to Red Bull's top team.
"I have to show something, that's for sure," he told a big swarm of reporters at the Hungaroring.
"But in relation to next year and beyond, there are no guarantees. That's how it is in this sport."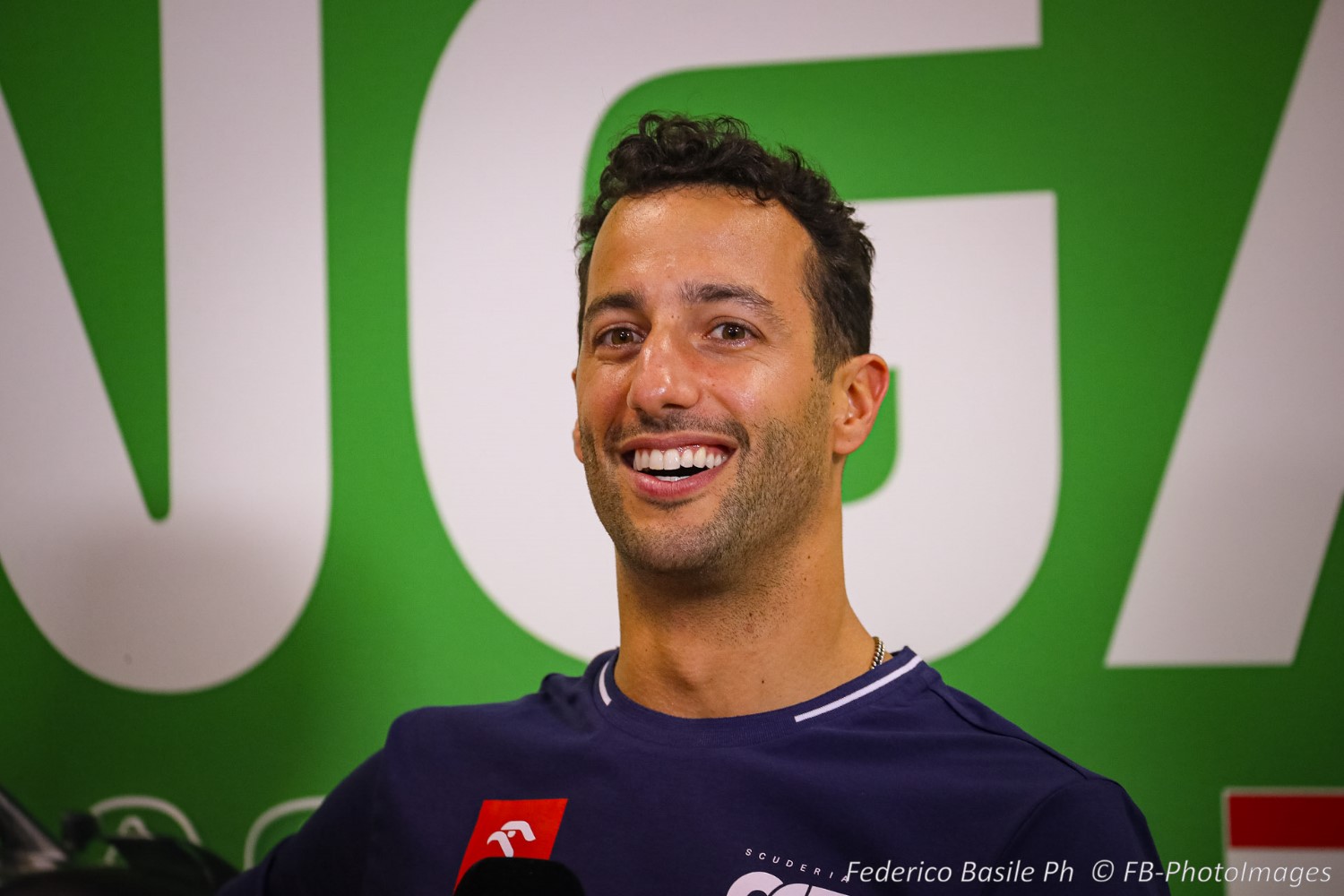 Marko, the kingmaker when it comes to Red Bull's notorious driver program, agrees.
"Daniel will stay with Alpha Tauri until the end of the year, and then we'll see how the development has gone," he told sport.de.
"This is a big risk for Daniel, but he wanted to do it. It was a positive surprise and I hope it works out well.
"But we have made no made any promises at all. He knows that if he performs well, there is an opportunity," 80-year-old Austrian Marko added.
Currently, Sergio Perez is the occupant of the seat that Ricciardo once held – and willingly gave up – at Red Bull Racing.
But Yuki Tsunoda, who will now be head-to-head with Ricciardo at Alpha Tauri, is also eyeing Perez's seat.
"One of us will be slower and the slower guy will not get into Red Bull," the Japanese said in Budapest. "It's simple – a faster guy has a better chance of getting into Red Bull. That's how it works in F1."
Mexican Perez, who like Ricciardo is 33, is in a difficult phase at present but Marko actually applauds him for doing well alongside Verstappen.
"Life next to Max is certainly not easy," he said. "There are few drivers who can withstand Verstappen in terms of speed, but also psychologically.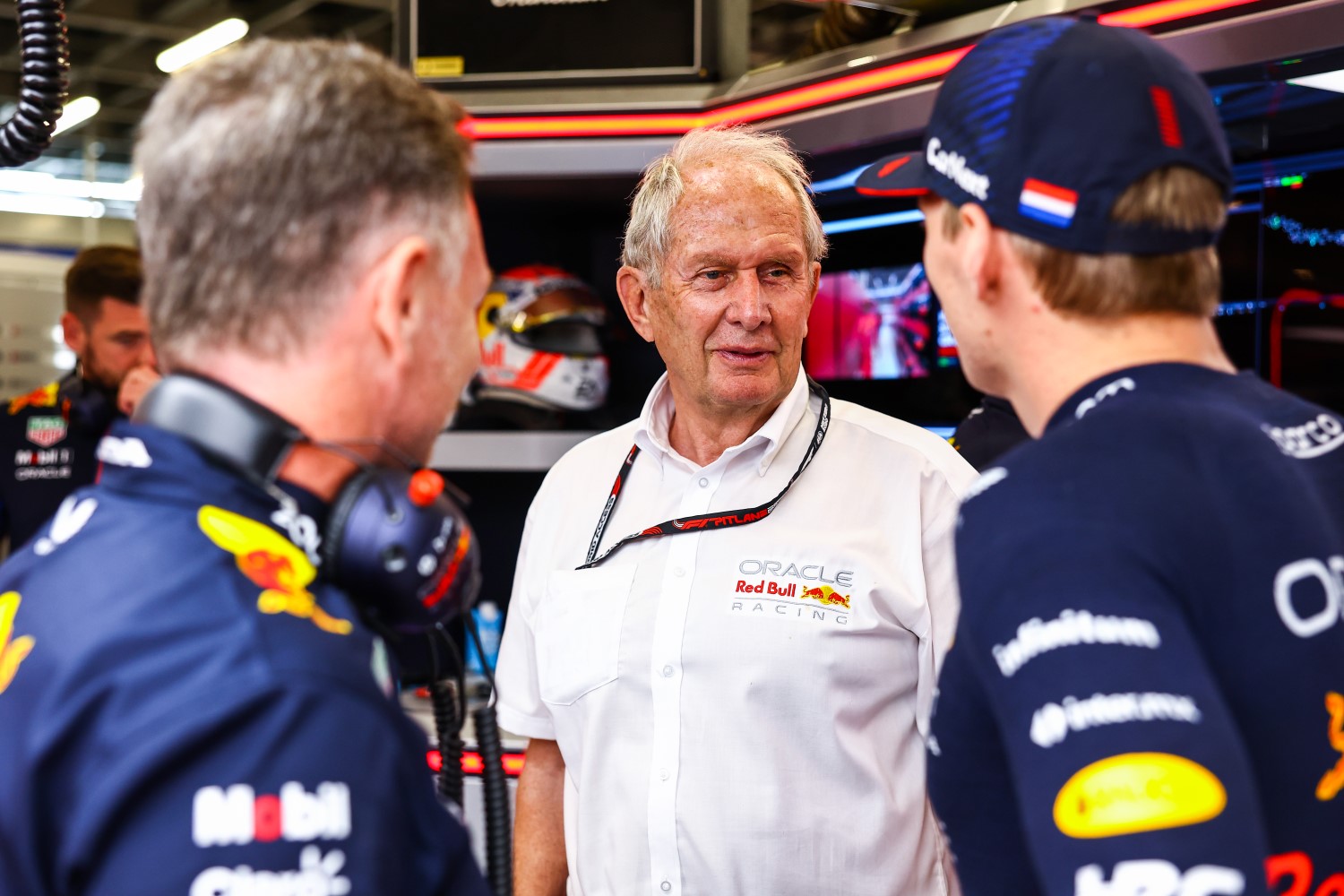 "He is actually the first driver who can still keep up with Verstappen halfway through the season," Marko added. "He is still second in the world championship. None of our drivers have managed to do that yet.
"(Pierre) Gasly, for example, was lapped in Hungary by Max. Perez has survived two and a half years. If we're talking about records, that's a record too," the Austrian smiled.
And so Ricciardo not only needs to overcome Tsunoda at Alpha Tauri, but also to appear like a better option than Perez going forward.
"It's the dream to get in there again," Ricciardo said when asked about Red Bull Racing. "Alpha Tauri is the best way for me to get that.
"Yes, it's the dream but I'm also a realist. I know that I have to prove myself again.
"There's no special criteria that I have to meet. It's just a new opportunity for me to prove who I really am. A chance to do better than I did at McLaren.
"But I know that I have to show something in these 12 races."
As for Verstappen, he sounds more than open to having a new teammate at Red Bull.
"Yeah, I mean, I never actually wanted Daniel to leave," the Dutchman laughed. "We know that we get on very well.
"If Daniel does well where he is now, then of course there is the opportunity to go back up, right? So it's all open to be honest."
It's actually a bitter moment for Verstappen, as the entire situation was triggered by the demise of his countryman and friend Nyck de Vries.
"I told him to call Helmut Marko," Max, 25, told De Limburger newspaper.