IndyCar: Saturday Morning Report from Iowa Speedway
It will be an early morning qualifying for the two NTT INDYCAR Series races on the short oval at Iowa Speedway.  Drivers will go out and do two laps in reverse order of the entrant points at 8:30 am CT.  Everyone is guaranteed one attempt to qualify
The first lap will be the starting position for Race 1 today, and the second lap will be the starting position for Race 2 on Sunday.
After qualifying, the cars will be impounded, meaning nothing will happen in the IndyCar paddock until the race starts today.  The cars will not be impounded after Saturday's race is completed.
AR1 heard that only two teams wanted to have the cars impounded, and two other teams wanted to avoid having this happen.  The remaining teams did not have a preference, so IndyCar kept the impoundment rule.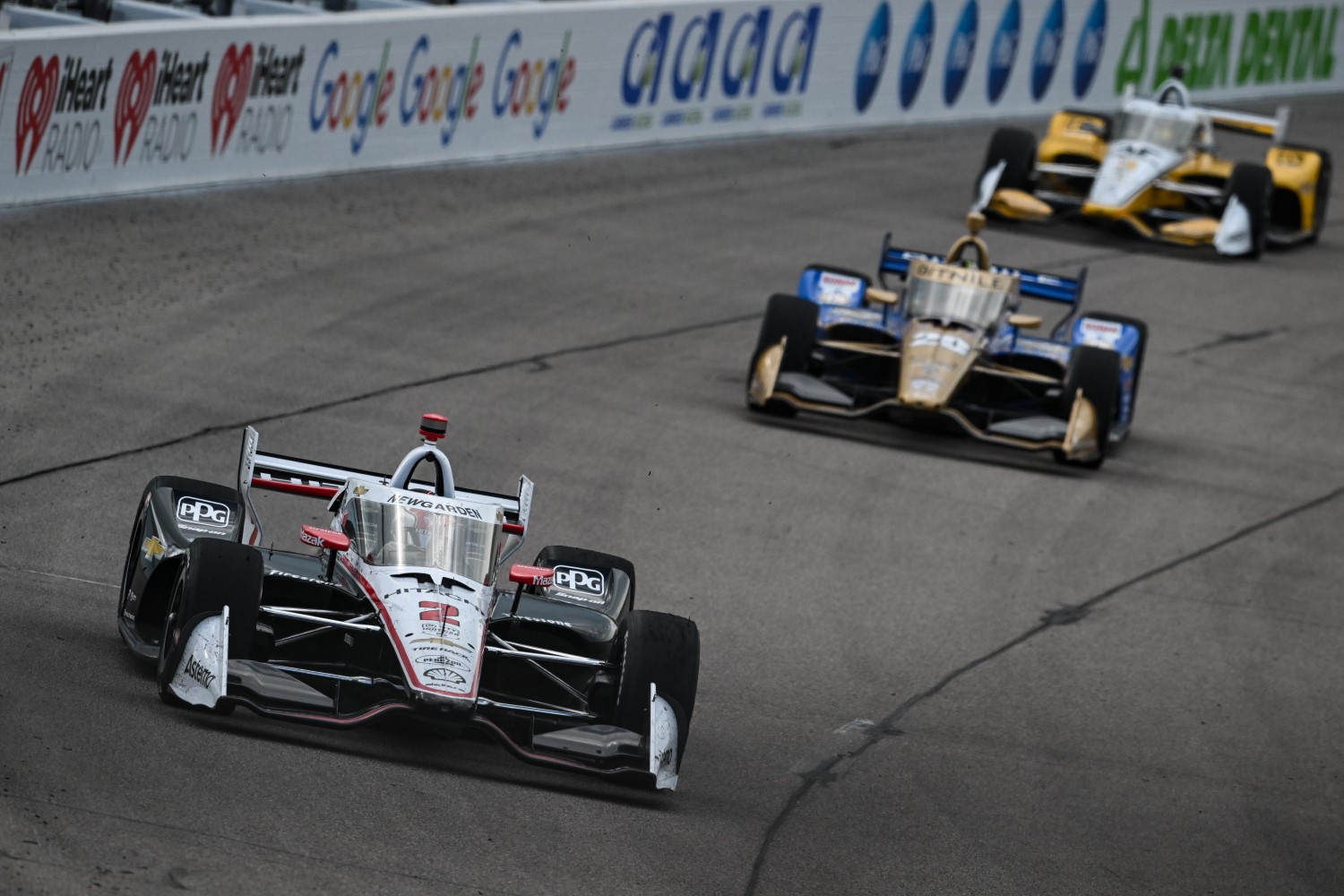 Josef Newgarden, the Team Penske driver who has been winning on the ovals this year, was asked if his car would be setup for qualifying or for the race since we only have two laps of qualifying today and 250 laps of race.
"At the end of the day, qualifying, it doesn't really matter. When it comes to choosing between that and a race, you have to have a good race car. You're going to be stuck with it for 250 laps versus two."
"So, yeah, you're going to be putting the race car setup on. You might sneak in a little bit of an adjustment for trying to get a decent run in qualifying."
"But to be honest, it's a terrible condition setup. We're going to be qualifying at 8:30 a.m. It's going to be 12 degrees cooler, and then you can't adjust the car for when it's the middle of the day."
"I don't personally love that. I think you're going to be bottoming a lot more when the conditions are super cool. The car is just going to be stuck."
"So I kind of wish we had that setup differently where we could adjust at least ride heights or front wing or something like that. The way the rules are written in impound, you're going to basically put your race car on, and hopefully it's not too aggressive for qualifying."
It will be an interesting qualifying this morning.  The HyVee Homefront 250 presented by Instacart  is scheduled for 2 pm local time and will be broadcast on NBC and Peacock.
Lucille Dust reporting from Iowa Speedway