Track News: Saudi Arabian GP wins WOW award
The Formula 1 Saudi Arabian GP has been recognized as the 'Best F1 Event in the Region,' at the renowned WOW Awards Asia, which took place at the Jio World Convention Center in Mumbai, India last week.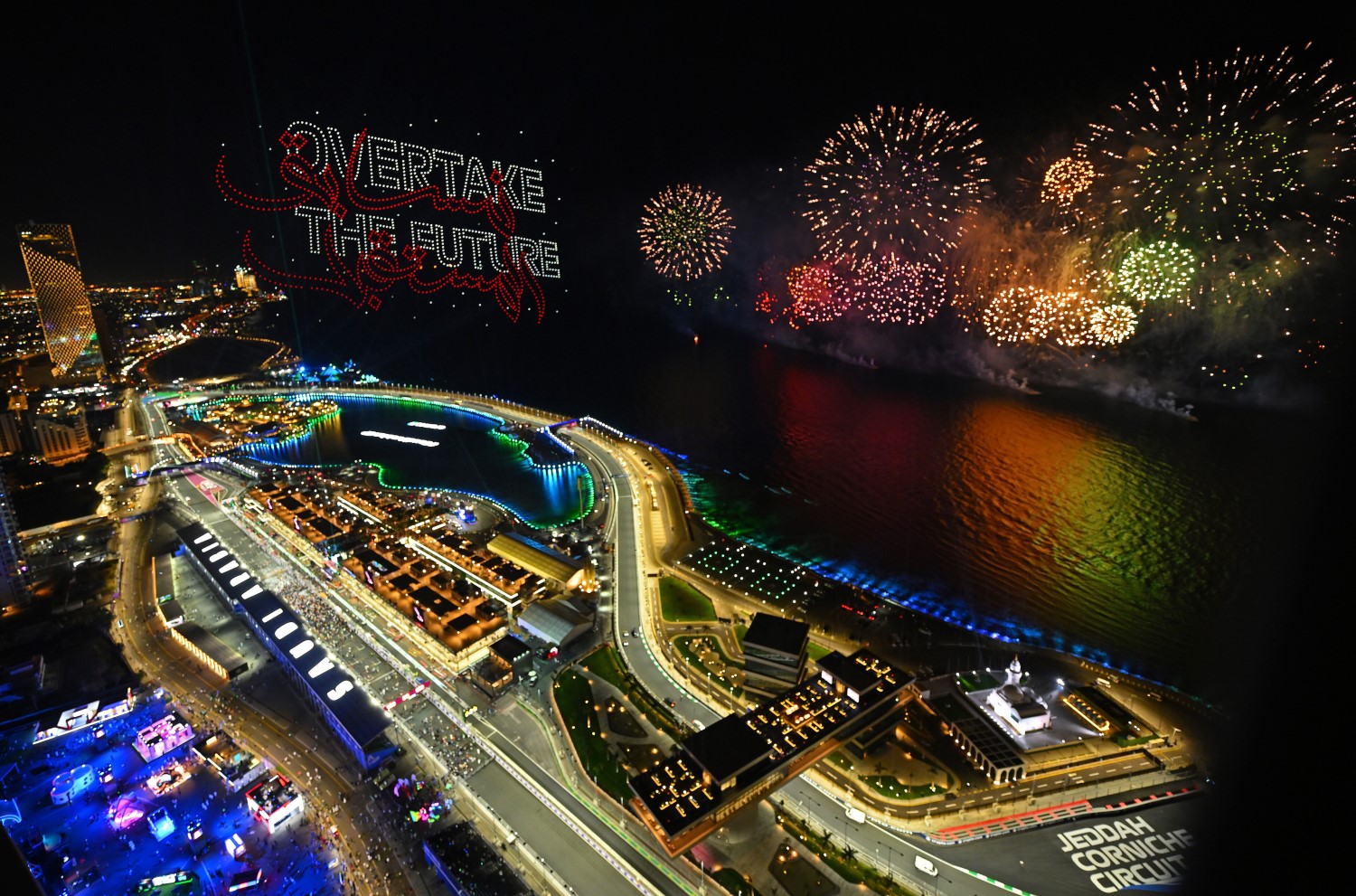 The WOW Awards Asia is the largest awards platform recognizing the achievements of the Experiential Marketing, MICE, LIVE Marketing, Entertainment & Social Events & Events / Projects industry in Asia.
Across two action-packed days, WOW saw 5000+ attendees, participants, exhibitors, and live artists attend the biggest celebration of the year for the event and experiential industry.
SMC's award recognized its staggering accomplishment of delivering three Formula 1 races in less than 16 months on a brand new, state-of-the-art street circuit, culminating in the latest edition which took place in March 2023 and delivered one of the most exciting races of the Formula 1 season.
Alongside the on-track action, fans also enjoyed a weekend of non-stop live music by some of the world's most famous performers as well as incredible activities for all the family.
Sharmila Nadarajah, Chief Operating Officer and Sajid Sayeed, Event Director, accepted the award on behalf of the Saudi Motorsport Company.
The FORMULA 1 SAUDI ARABIAN GRAND PRIX will be returning to Jeddah, home of the world's fastest street circuit, on 7th-9th March 2024.
The pinnacle of motorsport's fourth visit to Saudi Arabia will see a change to its previous weekend format, with the Grand Prix taking place on Saturday night in order to avoid a potential clash with the start of the holy month of Ramadan, which is scheduled to begin the following week.
Audiences will once more be able to watch the world's greatest drivers take on the thrilling Jeddah Corniche Circuit – the fastest and longest street circuit in the world – as they go wheel to wheel at average speeds of up to 252km/h.
The fun won't stop on the racetrack, as the F1 weekend in Jeddah will once again be delivering another incredible line up of live music concerts by some of the biggest acts in the world.
–Saudi Motorsports Company Press Release–