F1: Hamilton poised to sign two-year Mercedes contract
(GMM) Lewis Hamilton appears to be on track to sign a two-year contract extension with the struggling Mercedes F1 team.
In Hungary, team boss Toto Wolff revealed that while a signature is still lacking, the pair have "emotionally" completed their contract negotiations.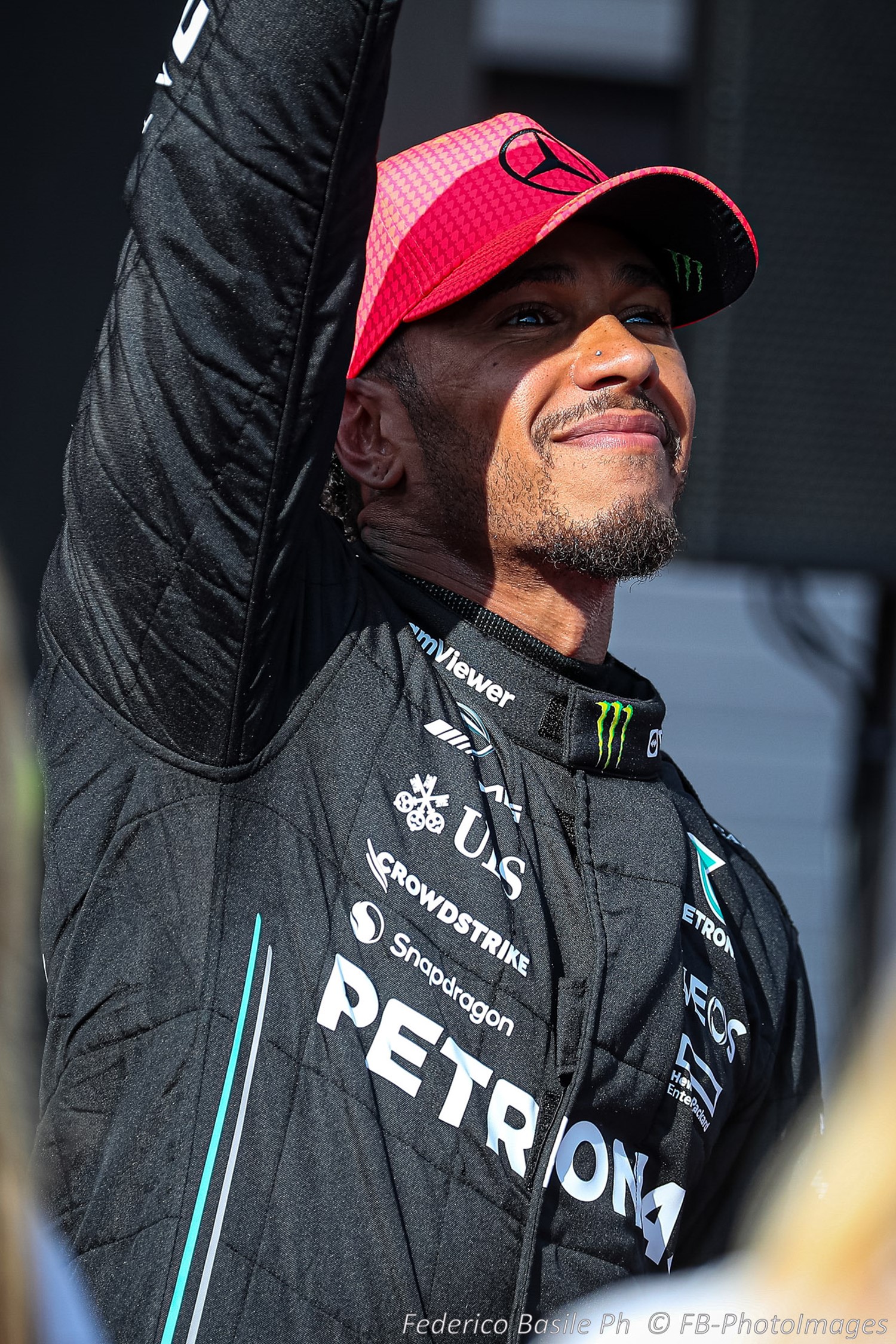 "Can someone tell me what it means when a contract is emotionally done?" Hamilton's former teammate Nico Rosberg said.
"I have no idea why Lewis is taking so much time."
After an 18-month drought, seven time world champion Hamilton returned to pole position in Hungary last Saturday.
On this point, Rosberg has admiration for the 38-year-old Briton.
"I've seen these magical moments up close for years, and his lap in qualifying was one of those moments.
"That was no longer driving a racing car, it was more of an art."
Another former F1 driver and pundit, however, used the same analogy for Hamilton's subsequent performance collapse in the race.
"Finishing fourth from pole position is almost an art," Marc Surer wrote in a column on motorsport-total.com.
Hamilton admits that he hasn't been "in top form" for "more than a year" – qualifying in Hungary aside.
"We're still a long way from beating Red Bull in the race and it seems like we're behind the McLarens too," he said.
On that point, Wolff doesn't agree.
"The only thing that was good today," he said last Sunday, "was George (Russell)'s driving.
"We'll have to look at everything else. We lost a podium and maybe even two."
Wolff added: "The strategy was good. We had the second-fastest car – only Max Verstappen was faster," he told Sky Deutschland. "We didn't use the potential we had."
Martin Brundle, the highly experienced commentator for British Sky television, said Hamilton's fellow Briton Lando Norris passing him in Hungary was like "the handing over of the baton" regarding British drivers in F1.
Norris said after finishing second in Hungary: "I know Lewis complains a lot about how amazing our car is and how bad theirs is, but they don't have a bad car. And they haven't had a bad car all season."
"Yesterday," the McLaren driver added, "Lewis complained about how tough it is finishing outside first position. Try racing in 19th and 20th!
"He's never done that in his life," Norris insisted. "That's the only thing Lewis hasn't done that in Formula 1."
Hamilton said last week that he no longer cares what position he finishes in 2023.
"I keep repeating to the team that we need to go in the direction of Red Bull," he told DAZN. "Generally we have more rear wing than the rest.
"It seems that they have more downforce on their floor. I don't care if it's with this year's car or the next one, we need to go in that direction."
Finally, one of Sky Deutschland's young reporters – Phoenix – apparently had Wolff whisper in his ear in Hungary that Hamilton is extending his deal for two more years – 2024 and 2025.
"It's already quite clear that Hamilton will drive for Mercedes next year," Bild newspaper added. "It just needs to be formally sealed."