IndyCar: Hy-Vee Race Weekend Delivered Incredible Results
The 2023 Hy-Vee INDYCAR Race Weekend delivered impressive results, featuring record crowds in attendance and good TV viewership. 
–Press Release–
In its second consecutive year with Hy-Vee as the event's promotional partner and driving force behind the unique combination of premier live music and the only NTT INDYCAR SERIES doubleheader weekend of the season, Hy-Vee INDYCAR Race Weekend raised the bar even higher in 2023.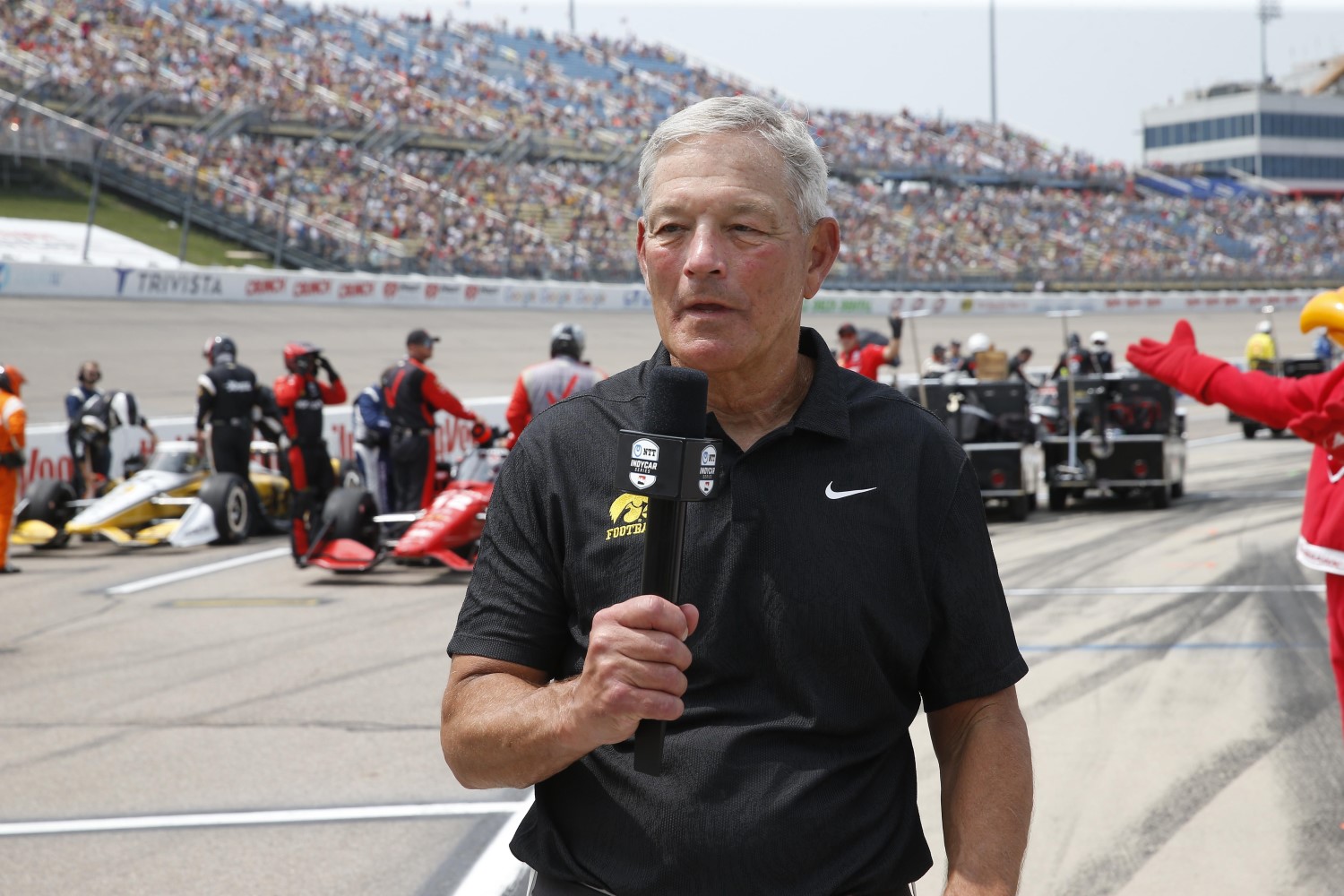 Surpassing total attendance numbers from the 2022 event at Iowa Speedway, Hy-Vee INDYCAR Race Weekend drew approximately 85,000 fans over the course of three days to the "Fastest Short Track on the Planet" – an all-time high for an INDYCAR event at Iowa Speedway. Both the Hy-Vee Homefront 250 presented by Instacart on Saturday, July 22 and the Hy-Vee One Step 250 presented by Gatorade on Sunday, July 23, surpassed a Total Audience Delivery (TAD) of over one million people, according to Nielsen ratings information. Highlighted by back-to-back days of live coverage on NBC and streamed live on Peacock, the 2023 Hy-Vee INDYCAR Race Weekend attracted a combined audience of more than two million and averaged a combined TAD of 1.121 million viewers, an increase of 31% from the 2022 INDYCAR doubleheader weekend in Iowa.  
The intense short oval racing action kept fans on the edge of their seats all weekend long at Iowa Speedway. Fans enjoyed Free Family Friday for the second consecutive year as crowds witnessed NTT INDYCAR SERIES practice and INDY NXT by Firestone practice and qualifying free of charge on Friday, July 21. The day also included the first-ever Hy-Vee INDYCAR Race Weekend Pit Stop Challenge as six of the top pit crews in INDYCAR battled for $50,000 in prize money. The No. 45 Hy-Vee Honda Rahal Letterman Lanigan Racing team and driver Christian Lundgaard emerged as the champions of the unique competition held on pit lane under the lights at Iowa Speedway.  
Team Penske's Josef Newgarden and the No. 2 Hitachi Chevrolet team dominated both NTT INDYCAR SERIES races with Newgarden sweeping the doubleheader weekend to secure his fifth and sixth career series victories at Iowa Speedway. The competition was fierce throughout the field over the course of both races with a record 1,502 total passes on track during Saturday's Hy-Vee Homefront 250 presented by Instacart and an Iowa record 379 passes for position on track during Sunday's Hy-Vee One Step 250 presented by Gatorade. In Saturday's INDY NXT by Firestone race, Christian Rasmussen of HMD Motorsports with Dale Coyne Racing beat Jacob Abel by .1227 of a second for the closest finish in series history at Iowa Speedway. 
The world-class entertainment on the Hy-Vee stage before and after each NTT INDYCAR SERIES race featured unprecedented star power for fans on Saturday and Sunday in Iowa. Country music superstars Carrie Underwood and Kenny Chesney drew huge crowds with live concerts on Saturday while popular country performers Zak Brown Band and pop music icon Ed Sheeran rocked the stage on Sunday. 
With great racing and amazing music creating cool content and special moments for fans, the impact of the 2023 Hy-Vee INDYCAR Race Weekend was also felt across the digital landscape. The INDYCAR social media channels delivered 1.14 million engagements over the weekend, an increase of 122% from the 2022 event at Iowa Speedway. There were 12.19 million video views across the INDYCAR channels over the course of the weekend, representing a whopping increase of 324% from the video results during last year's Iowa weekend. 
"We didn't know if it was possible to surpass the results we saw from the incredibly successful 2022 Iowa weekend but this year's Hy-Vee INDYCAR Race Weekend delivered even more entertainment for fans and impressive returns across the board," said Bud Denker, President of Penske Corporation, which owns INDYCAR. "Thanks to the support of our partners at Hy-Vee, the fans at Iowa Speedway and those watching on TV and online experienced one of the most exciting weekends of the INDYCAR season." 
For more information on the 2023 Hy-Vee INDYCAR Race Weekend, visit https://www.hyveeindycarweekend.com/.