F1: Kraken gives fans chance to put NFT on car at USGP
Kraken unveiled their latest round of promotional sweepstakes, which will allow winners to select an NFT that will appear on Williams Racing F1 cars.
Kraken revved up the next phase of its plan to stir engagement and boost its customer base via its partnership with Williams Racing's Formula 1 team, this time by offering contestants the chance to pick what NFT appears on racecars competing in the upcoming U.S. Grand Prix.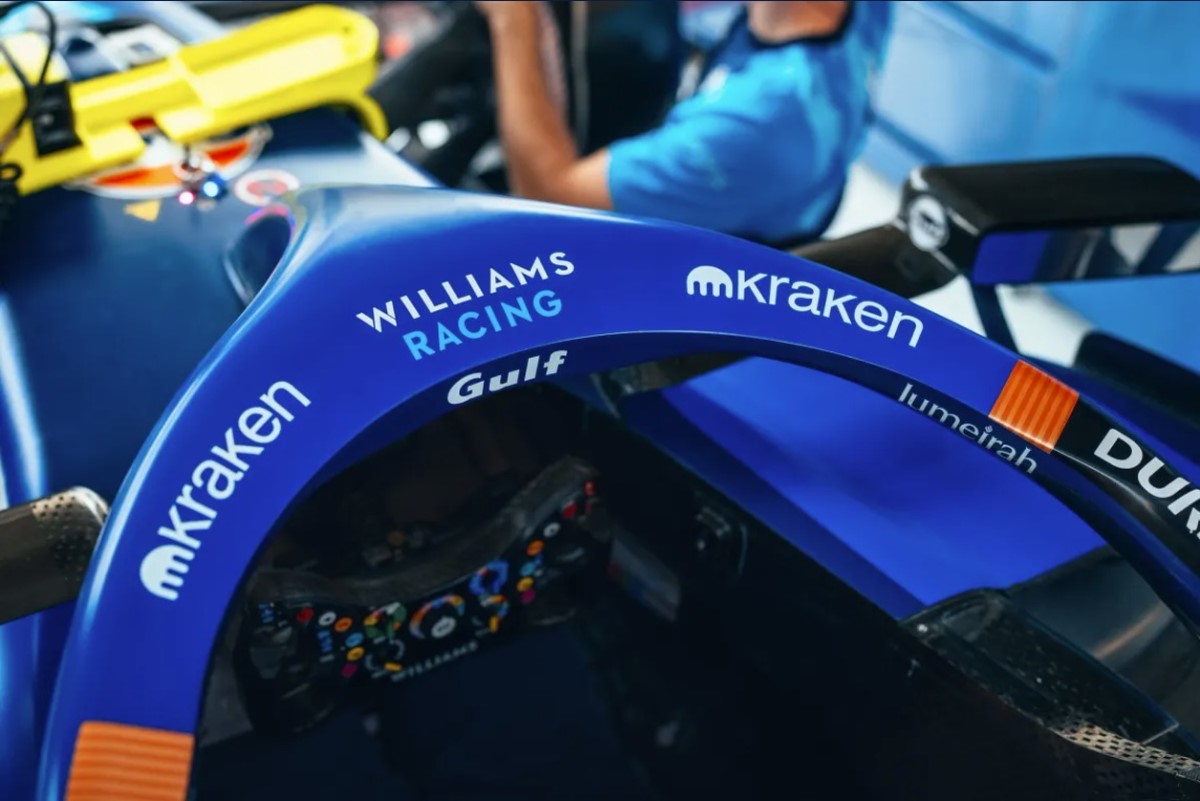 The crypto exchange took to Twitter to announce the sweepstakes ahead of the race set to start in less than three months. "Want to see your favorite NFT at 200+ mph in front of millions of racing fans?" Kraken asked in a post.
Winners of the contest will be able to choose to have their favorite PFP appear on one of two Williams Racing cars competing in the U.S. event scheduled for for October 22 in Austin, Texas.
Earlier this year, Kraken announced plans to "showcase KrakenNFT customer-owned digital collectibles" on its cars throughout the F1 season. Other crypto companies to have previously partnered with F1 teams have included FTX and Mysten Labs.
Although the regulatory landscape for cryptocurrency exchanges in the U.S. remains murky, Kraken hopes its promotional efforts will aid efforts to expand on recent gains and nab additional customers in the U.S. Last month, the company said its share of U.S. trading volumes had more than doubled during the previous 18 months.