F1: Jack Daniel's teams up with McLaren for a limited edition whiskey release
Jack Daniel's has announced a brand new limited edition release, joining forces with  F1 team McLaren to produce one impeccable looking bottle of whiskey.
Normally drinking and driving are two concepts best kept separate, however on this occasion, we're inclined to make an exception.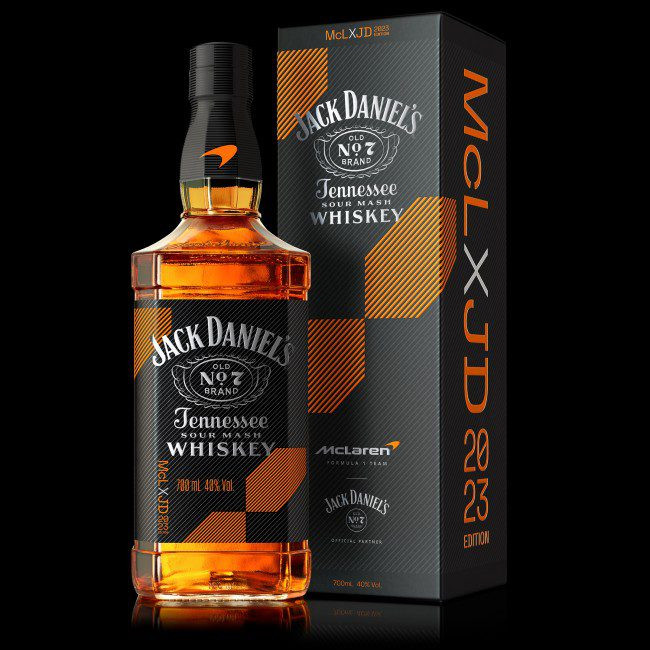 A sleek looking collab, each limited edition box bears the logo McL X JD 2023 and comes in a fetching two-tone orange and black color scheme.
According to the Jack Daniel's site, the partnership looks to celebrate "Mr. Jack Daniel himself and Bruce McLaren".
Part of a multi-year partnership announced by the pair, Jack Daniel's Tennessee Whiskey is now the Official Partner of the McLaren Formula 1 Team from 2023.
It marks Jack Daniel's first venture into the world of Formula 1, it's the latest US brand to jump aboard the F1 sporting train following a boom in the sport's popularity across the US.
Crafted in the oldest registered distillery in the United States, each dram of Daniel's is creamy and clean, showcasing caramel flavors with hints of banana.
A limited release, the launch has been staggered across cities hosting events in the F1 calendar throughout 2023.
The limited-edition 700ml bottle will include Jack Daniel's traditional Tennessee Whiskey grain bill, featuring 80% corn, 8% rye, and 12% malted barley, with the final whiskey bottled at 80 proof (40% ABV).
It's but the latest in a range of partnerships announced by the McLaren F1 team in recent weeks, with the British racing giant joining forces with the likes of Google, Halo, Workday, DeWalt, Coca-Cola and OKX.