Rumor: Perez may face salary cut
(Update)
This rumor is downgraded to 'false' today.
Dr Helmut Marko has rubbished wild reports that Sergio Perez is facing a pay-cut for 2024.
With Daniel Ricciardo and Yuki Tsunoda waiting in the wings, it is rumored that Perez's big points gap to Max Verstappen may trigger a clause that sees the Mexican make much less money next season.
"I don't know where that's coming from," Red Bull's Marko told Sport1. "It's completely out of thin air.
"The contracts are strictly regulated. There will be no pay cuts," the 80-year-old Austrian added.
But even if pay-cut clauses did exist, Marko says he's happy with Perez's recent recovery after a slump.
"Perez was in a bit of a crisis, but he got the curve back in the last two races," he said. "Verstappen is just unbeatable at the moment.
"Perez can't do it but neither can any other driver. We have no reason to think about measures that affect Perez."
–
Checo hopes to regain the confidence he had in the car at the start of the season, and close the gap to Max:
"I know that all of this is within my control, which is why I'm focusing on myself. I am a winner, and I don't like having bad weekends."
"So, I've worked hard to eliminate the mistakes, it hurt me, but with the team, we found solutions for the recent Grand Prix to secure things, so that I don't end up in a difficult situation with the car."
"Now it's about building again from there and closing the gap with Max. He's more comfortable with the RB19 than I am now, that's a fact, but I can regain the confidence level I had at the beginning of the season with this car."
"I am not here to finish 2nd. I'd rather be at home doing something else if that's all I was aiming for. I am here because I know I can do it — and I've done it before."  
"People commenting from their couches forget how much we're dealing with the small details. You've seen it with other drivers in their teams, it happened for Daniel (Ricciardo) too. He came back to us, and the team managed to give him the right tools again."
---
August 5, 2023
Rumor has it that Sergio Perez reportedly has a clause in his contract with Red Bull that is one point away from him facing a salary cut.
–by Mark Cipolloni–
It's only a rumor because the source has not read the contract. The stipulation states that, if Perez falls more than 125 points behind his teammate Max Verstappen in the F1 standings, his salary and bonuses can be reduced, according to De Telegraaf.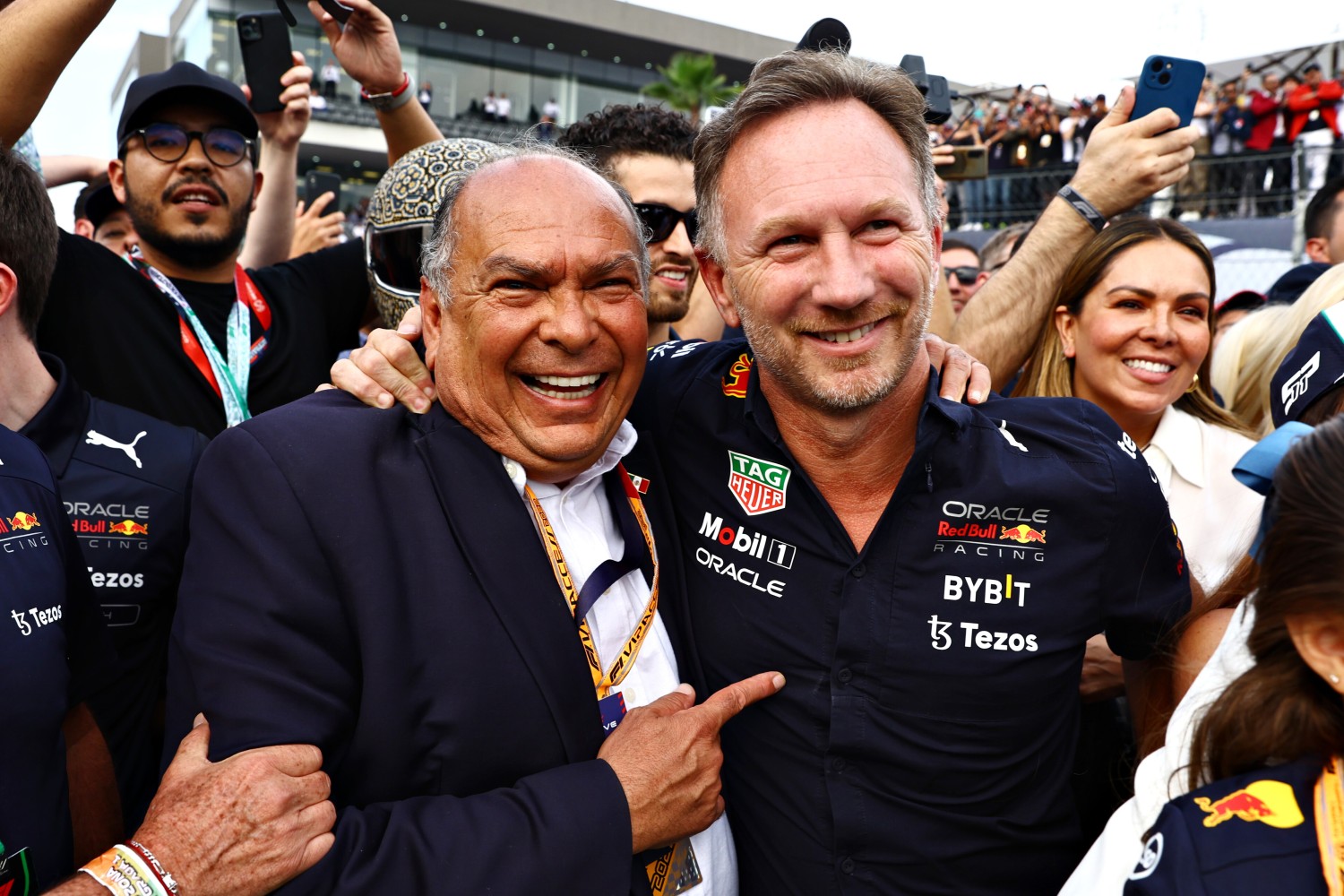 Verstappen is leading the standings with 314 points and Perez has 189 points, 125 points behind in 2nd.
From now on, and if the gap increases, Perez will be hit with a salary cut.
Of course, Perez brings a good deal of money to Red Bull in the way of Mexican sponsors, so somehow we suspect this rumor is not accurate.
Perez is important to F1 because of all the Mexican fans he has who buy tickets to the USGP at COTA and the Mexican GP.
There is currently no other Mexican driver ready to fill his shoes.