F1: Eddie Jordan thinks he can fix Ferrari
Former F1 team owner Eddie Jordan thinks he can fix the Ferrari F1 team, despite the fact he was never able to fix his own mediocre team.
Jordan was a flamboyant team owner (Jordan Grand Prix)  who liked his women and running off his mouth to the media. He was great at landing big sponsor deals.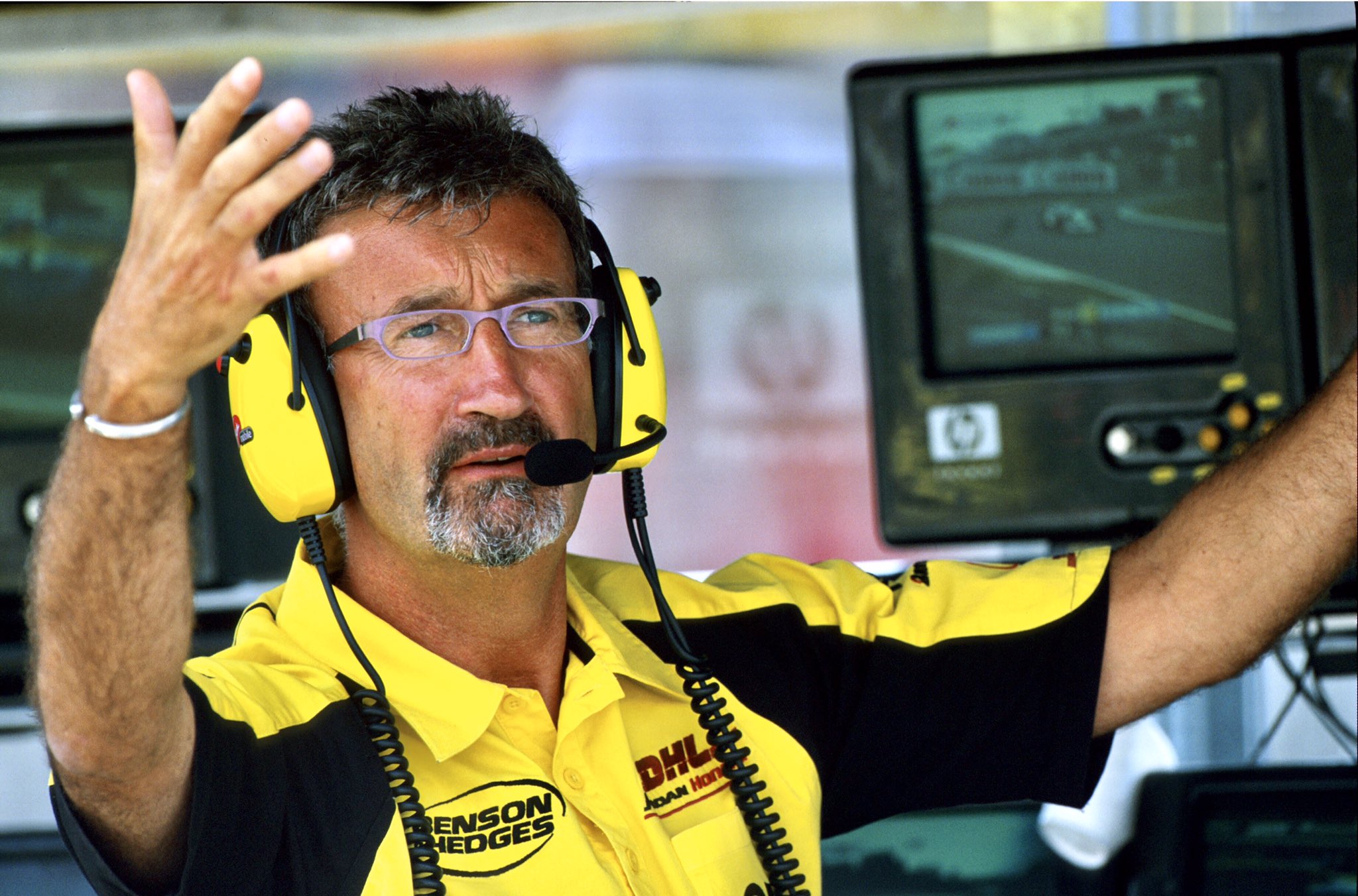 Speaking on the latest edition of the Formula For Success podcast, Jordan opened by saying he would dust off the Michael Schumacher blueprint for success and build the strong foundations needed for a team to create a winning culture.
"If I was the boss there, I would create, without doubt, do something in the way that Michael [Schumacher] created," Jordan said.
"He brought in Rory Byrne (and Aldo Costa the real brains behind the car design), he brought in Pat Symonds and there was Jean Todt, and they were the nucleus. I'm saying to Ferrari, you have absolutely, in my opinion, have slightly got the pecking order wrong.
"You have brilliant guys on the perch, brilliant engineers who are able to design great engines, design great cars, but it's the finer details to making that race car into a winning car. That's the difference.
"And I think you need people who have gone through the formulas for karting, Formula Three, because what's happening is they are appointing people who don't have the inner knowledge, the experience and recall rate that they can think about, 'what did I do in Formula Three, when that happened? What did I do there?'
"They are making silly mistakes that are affecting the team. I'm sorry, I'd be really quite brutal if I was in Ferrari, but I big-headedly think that I would actually turn it around a bit."
"I think just Ferrari is the one that jumps out at you. They are just not performing to the level or the expectation that people either want them to do, or that people know that they can do. And they're a brilliant outfit, but they're different.
"They stopped for lunch for an hour and a half, just the whole philosophy of the place is…don't get me on my high horse!
"Remember how they got very good. They got very good when John Barnard designed the car for them. But it was designed and made in Britain, most of the car 90% of the car was made in England, and they need to start thinking about going back to that method."