NASCAR: Trackhouse boss hints at Van Gisbergen deal
Trackhouse Racing owner Justin Marks says his team is "working hard" on a NASCAR deal for Shane van Gisbergen, next year.
–by Mark Cipolloni–
Which races van Gisbergen will do in 2024 remains unclear, amid the reality there is not enough sponsors money for a full-time Cup seat.
Not to be outdone, IndyCar boss Roger Penske is also looking at van Gisbergen with the aim of giving him an IndyCar test.  Penske has a history of bringing drivers over from Down Under – Scott McLaughlin being the latest.
Van Gisbergen has repeatedly said he is unsure whether a 2024 deal would be full-time, but recently impressed on his NASCAR oval debut last weekend. In his first paved oval start, the 34-year-old finished 19th at Indianapolis Raceway Park.
Of course, he won on his Cup debut a few weeks ago on the streets of Chicago.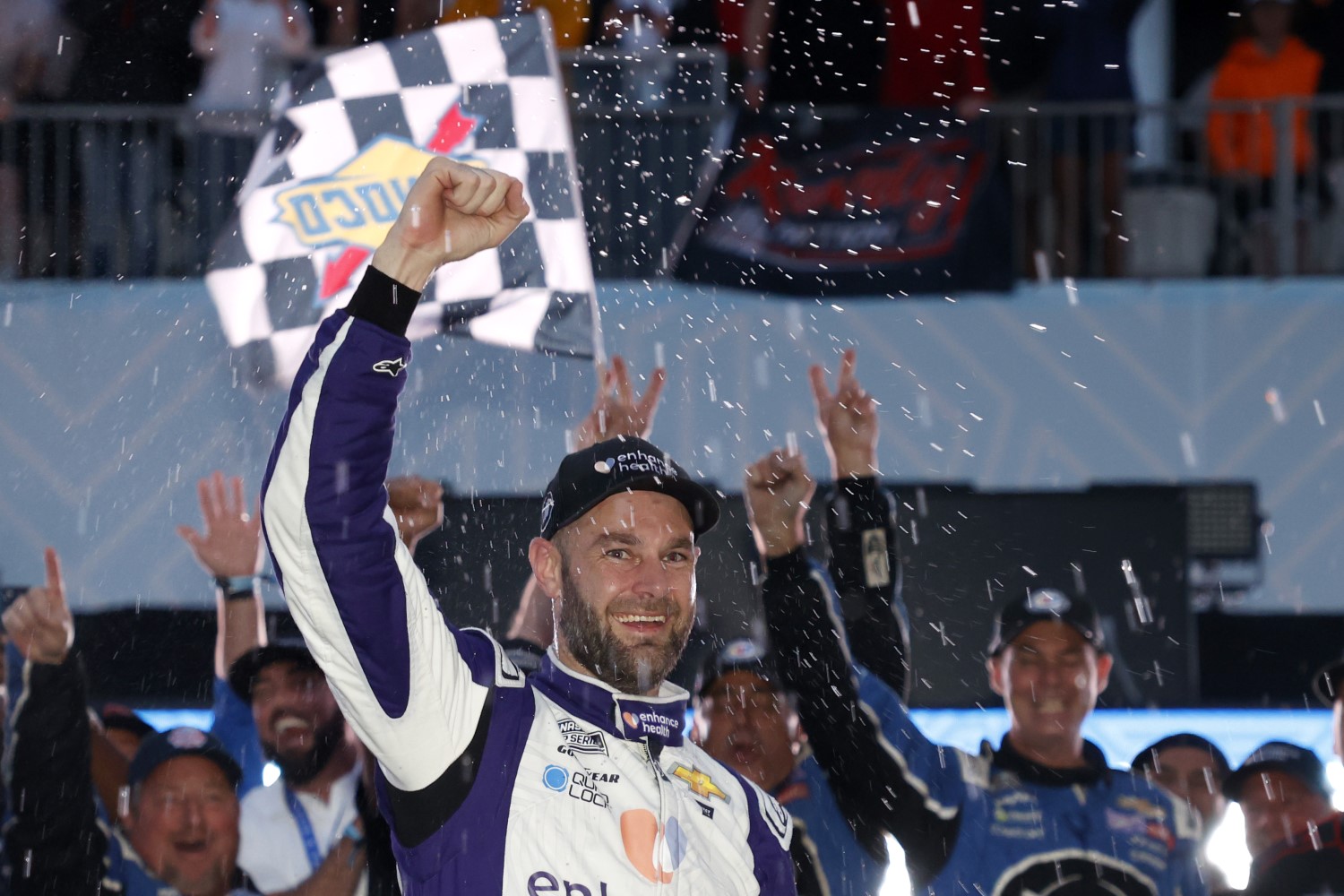 Van Gisbergen also requires super speedway experience ahead of a full-time tilt.
Hence, van Gisbergen could race in all three tiers of NASCAR competition — the Cup Series, Xfinity Series and Truck Series – to get the experience he needs his first year stateside.
"We're working hard right now on putting a deal together for him," Marks told media in the United States.
"It's my plan, he'll race for Trackhouse next year alongside some of our partners in the Chevy family.
"He wants to do this. He's done everything that he wants to do in Australia and he's really excited and really really good.
"He's just really, really good. When he goes through the learning process on an oval I think he'll get really quickly up to speed. We're just really excited about that."
Marks said: "His rate of adaptation has been such that we really believe this is a guy that can come in and be a star in this sport.
"We're working on a transition for him next year, get him a lot of experience, a lot of track time in different divisions and really being intelligent and methodical with how we build that program. Then we'll see what the future holds."
Marks keenly admitted that expansion is on Trackhouse Racing's horizon, and that it's hoped van Gisbergen will play a core role in that expansion. But, he noted that the process in obtaining a third 'charter' will make it tricky.
NASCAR has 36 active charters in its grid, with each charter granting its owner guaranteed entry to the full NASCAR calendar. It is possible to compete without a charter, but drivers doing so need to successfully qualify for each race. The price of charters has skyrocketed in recent times, with reports putting the value of a single charter at approximately US$30m.
"I don't have a charter, [and] I don't know if it matters," said Marks.
"The charter thing is a funny business right now. I think that there's probably a tipping point. I'm running a racing business here. I don't have a billion-dollar company that I can lean on like that.
"The barrier of entry is high financially right now for a charter. I'm not convinced you have to have one to go and race. We're going to try and expand and grow as a business, it's not 100% dependent on us [buying] a charter."