IMSA: Aitken to fill Cadillac full-season role in '24
Jack Aitken will become a full-time driver for the No. 31 Whelen Engineering Cadillac V-Series.R  in 2024 in the IMSA WeatherTech series.
Aitken will team with Pipo Derani as a full-season driver for the 2024 IMSA WeatherTech SportsCar Championship.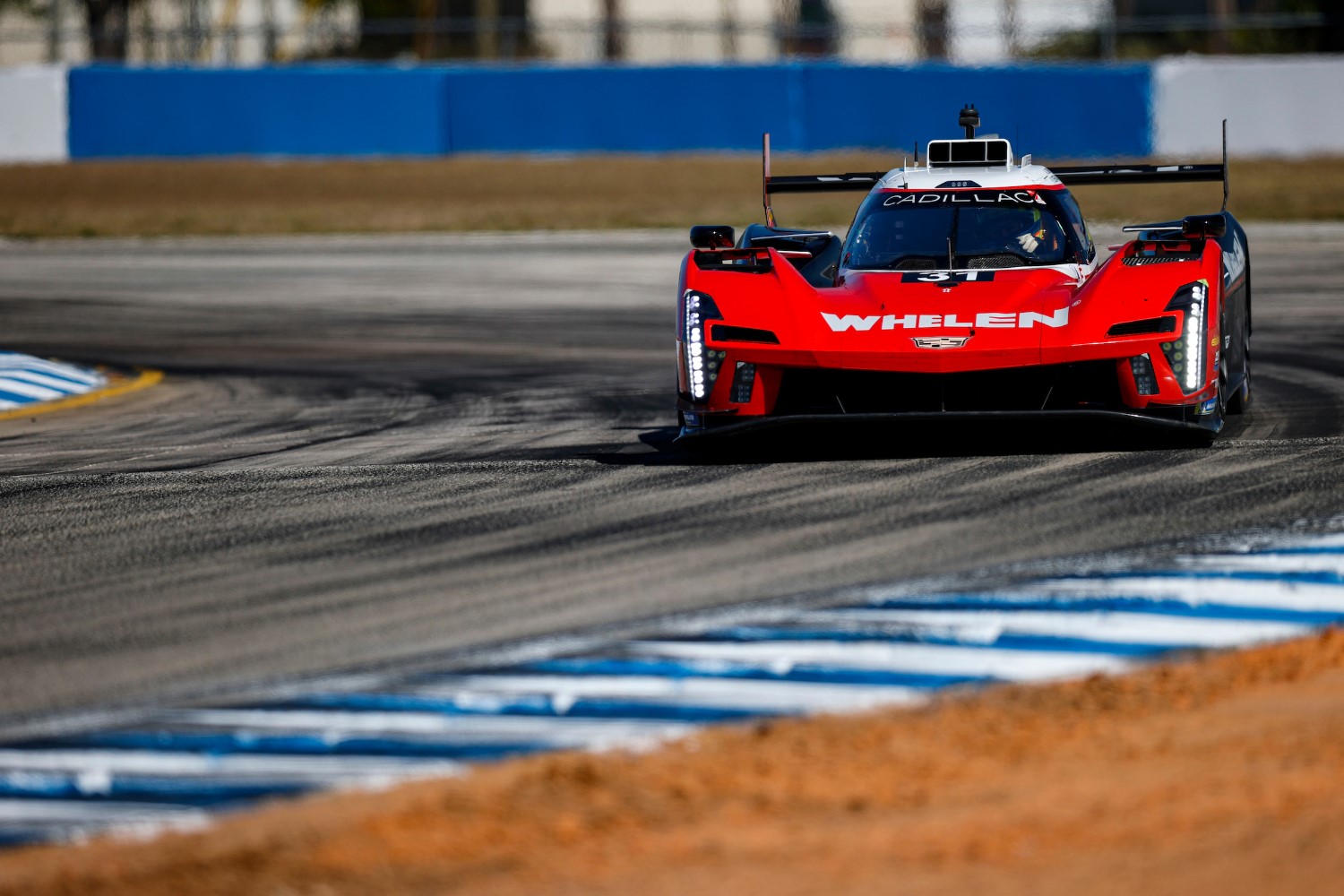 Aitken will take over the seat of the hybrid Cadillac racecar from Alexander Sims, who will remain in the GM Motorsports family to drive the new Chevrolet Corvette Z06 GT3.R for Corvette Racing by Pratt Miller Motorsports in IMSA's GTD PRO class.
"Jack came to the top of all the categories late last year when we were researching the various drivers who would be available for our endurance role," team manager Gary Nelson said of the former Williams F1 reserve driver.
"He has proven to be fast on the track, a fast learner of the GTP car and an asset to the team. We see Jack being a great pairing with Pipo in his expanded role next season."
Aitken, teaming with Derani and Sims, brought the No. 31 Whelen Engineering Cadillac V-Series.R to Victory Circle following a pressure-packed final stint in the Mobil 1 Twelve Hours of Sebring in March. The trio finished second at Watkins Glen International in June and fifth in the debut of the Grand Touring Prototype class in the Rolex 24 At Daytona. Aitken recorded the fastest lap among GTP entries in the Sahlen's Six Hours of The Glen.
The No. 31 Whelen Engineering Cadillac V-Series.R leads the IMSA Michelin Endurance Cup Team and Driver standings through three of the four races. Derani and Sims are a close second in the IMSA GTP Team and Driver Championship standings with two races remaining. Cadillac Racing paces the GTP Manufacturer standings for both the full-season and endurance championships.
"Alex came in with Formula E experience and that was huge for us," Nelson said. "He is a tremendous asset for the whole team understanding the hybrid unit. For us to learn those things early on was very beneficial. Alex and Pipo make a great pair, and Alex is a big part of our championship run."
Aitken, who turns 28 on Sept. 23, also teamed with Derani and Sims in the No. 311 Whelen Engineering Cadillac V-Series.R for the centenary 24 Hours of Le Mans in June.
Recently competing in the DTM doubleheader at Nürburgring, Aitken drove in the European Le Mans Series in 2022 for TF Sport in LMP2 plus the GT World Challenge Europe Endurance Cup and ADAC GT Masters. He was the 2015 Formula Renault Eurocup champion.
A driver for the 2024 IMSA Michelin Endurance Cup, which grows to five races, will be announced at a later date.