IMSA: Delétraz and Taylor to pilot 2nd WTR Andretti Acura
Louis Delétraz and Jordan Taylor will co-drive the second #WTRAndretti Acura ARX-06 entry full time in the 2024 #IMSA season.
The 2024 season will mark the homecoming return of Jordan Taylor to WTRAndretti and prototype racing for the first time since 2019.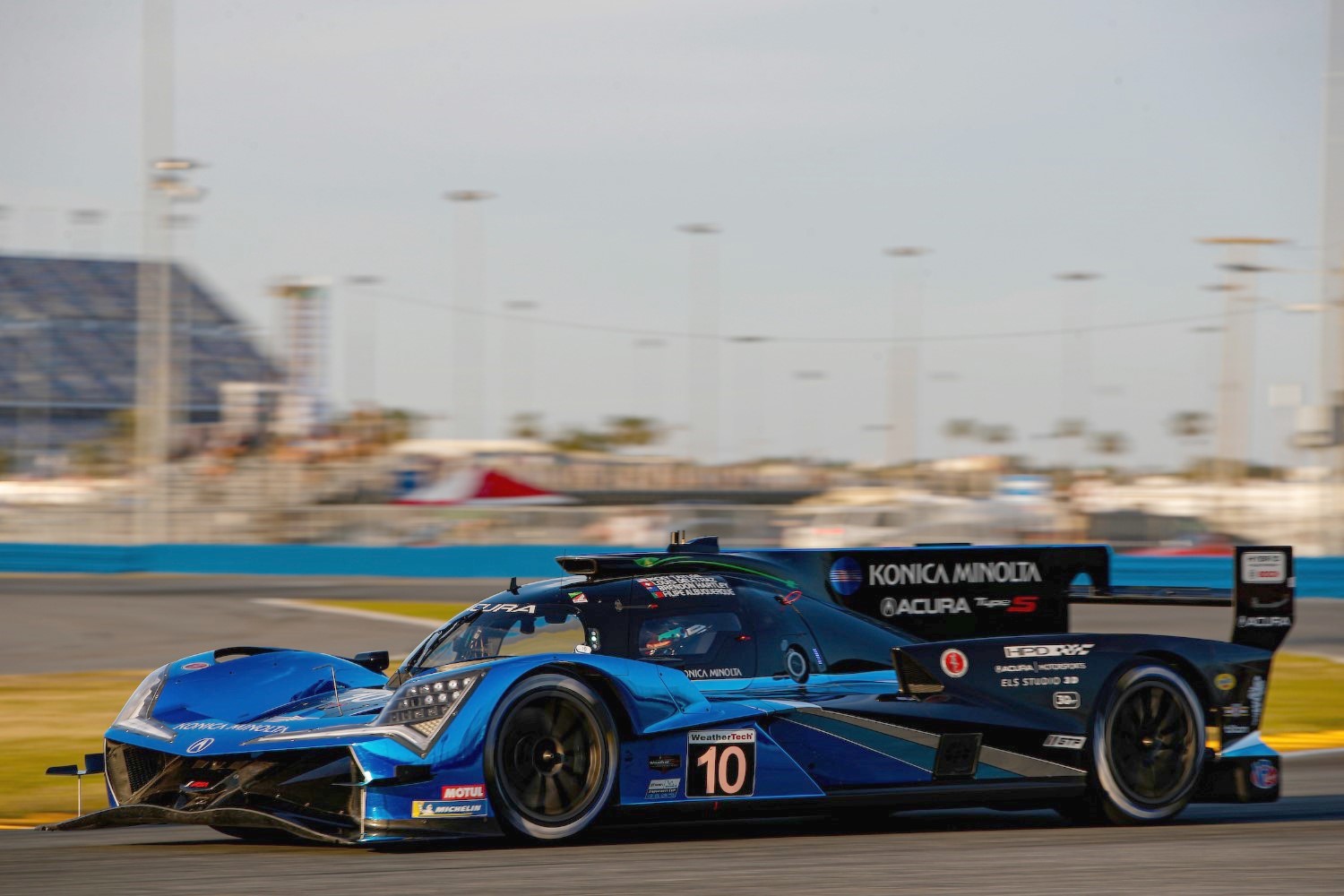 In recent years, Taylor has been competing in the GTD PRO class and has successfully captured two GTLM championships ('20, '21) followed up with a third place GTD PRO championship finish in 2022 and a GTLM class victory at the 24 Hours of DAYTONA in 2021.
During Taylor's seven-year tenure with WTRAndretti, the 32-year-old collected two overall Prototype championships ('13, '17) and two overall 24 Hours of DAYTONA wins ('17,'19).
After joining WTRAndretti as the 2023 IMSA Michelin Endurance Cup co-driver for the No. 10 Konica Minolta Acura ARX-06, Louis Delétraz will move into his first full season as a GTP co-driver in the IMSA WeatherTech SportsCar Championship in 2024. Delétraz's resume in sportscar racing includes two back-to-back European Le Mans Series Championships ('21, '22), two-time IMSA LMP2 race winner in 2022 highlighted by an overall LMP2 class win at Petit Le Mans. To date in 2023, Delétraz has two wins in the European Le Mans Series, a class podium at the 24 Hours of Le Mans, two podiums in the FIA World Endurance Championship and a FIA WEC victory at Spa in Belgium.
Taylor and Delétraz will join WTRAndretti teammates Ricky Taylor and Filipe Albuquerque, drivers of the No. 10 Acura ARX-06, to complete the team's full season co-driver pairings as the team expands to a two-car full factory supported program for 2024. Additional drivers for the IMSA Michelin Endurance Cup and the Rolex 24 At Daytona will be announced in the coming months.
Wayne Taylor, Team Principal, Wayne Taylor Racing with Andretti Autosport:
"I'm excited to announce that Louis Delétraz and Jordan Taylor will be joining WTRAndretti as full-time season drivers of our second Acura ARX-06 GTP race car. Louis has been with us for over a year in our endurance events and has quickly become an integral part of our team. I am looking forward to having Jordan back in our home stable after his great career with Corvette. It was a natural for us, since he and his brother drove together with our team and the Cadillac DPi program. With two cars and the Rolex right around the corner, we thank GM and Pratt & Miller for making Jordan available to us at this early stage. Now, with Ricky and Filipe in one car and Louis and Jordan in the other, it will be a great battle for the fans on who will take first and second. Not sure Shelley and I will enjoy it as much as the fans, but both cars will share the number one status and be prepared identically. There will be no team orders on who comes first and who second. They will both fight for the win."
Michael Andretti, Chairman and CEO, Andretti Autosport:
"I'm very excited to get Jordan back in a GTP car and also to have Deletraz come on as a full-time driver with us in our second Acura. I think that across our two-cars, our driver lineup is going to be the strongest in the paddock. This is another great step as we continue to build a closer collaboration with Wayne and build WTRAndretti to be even stronger."
David Salters, HPD President and Technical Director:
"We welcome Jordan and Louis to the full-time Acura family, and look forward to their contributions to our overall effort in the IMSA WeatherTech SportsCar Championship.  Wayne Taylor Racing with Andretti Autosport has proven to be an excellent partner in our Acura ARX-06 program.  Louis has done an excellent job as the third driver in the #10 Acura this season and in the World Endurance Championship; and Jordan is a proven race winner and two-time IMSA champion. We're looking forward to working with both.  I'm stoked to see we have a super strong driver line-up across both our electrified Acura hypercars.  On a lighter note, I must admit, it's a bit of a scary thought to realize I'm now going to be comprehensively outnumbered by Taylors.  Thankfully, I will have Shelley [wife of Wayne, mother to Ricky and Jordan] to support and advise me!"
Louis Delétraz, 2024 WTRAndretti Acura ARX-06 GTP Full Season Co-Driver:
"I am extremely happy to continue with WTRAndretti in a full IMSA GTP season role. I have really enjoyed working with the team, Acura & HPD this year and the 2024 two-car program makes it even more exciting. Sharing the car with Jordan is fantastic, having a multiple IMSA Champion in Prototypes and GT, I couldn't ask for a better teammate, and I think with our different motorsport experiences we will have a strong package with hopefully many successes. I'm thankful for the opportunity and trust, I can't wait to get started!
Jordan Taylor, 2024 WTRAndretti Acura ARX-06 GTP Full Season Co-Driver:
"I'm super excited to be coming back to WTR, now partnered with Andretti Autosport, to go back and fight for overall wins with Acura alongside Louis. After spending seven years with WTR from 2013-2019, it'll be nice to be heading back to work with some familiar faces and some new ones. I've known Louis for a few years now and have obviously followed his career. I think our driving styles will complement each other very well to bring success next year. I've spent the last few years in GT cars, so there will be a lot to learn coming into GTP, but I can't wait for the challenge. I loved my time competing in GT with Corvette Racing alongside Antonio these past few years. We had a lot of success together. I've learned a lot and grown as a driver, so I'm looking forward to bringing that experience back to prototype racing."