F1: Sports Illustrated reveals Las Vegas GP Ticket Package
Sports Illustrated has announced an insane three-day package for the inaugural Las Vegas GP which is due to take place on 16-18 November.
The jam-packed package, which is on sale now for $7,000, will be on the iconic Las Vegas Boulevard. As well as fantastic views of the racetrack, there will be high-end hospitality, parties, celebrity appearances including former basketball player Shaquille O'Neal and former footballer David Beckham, as well as food and beverages.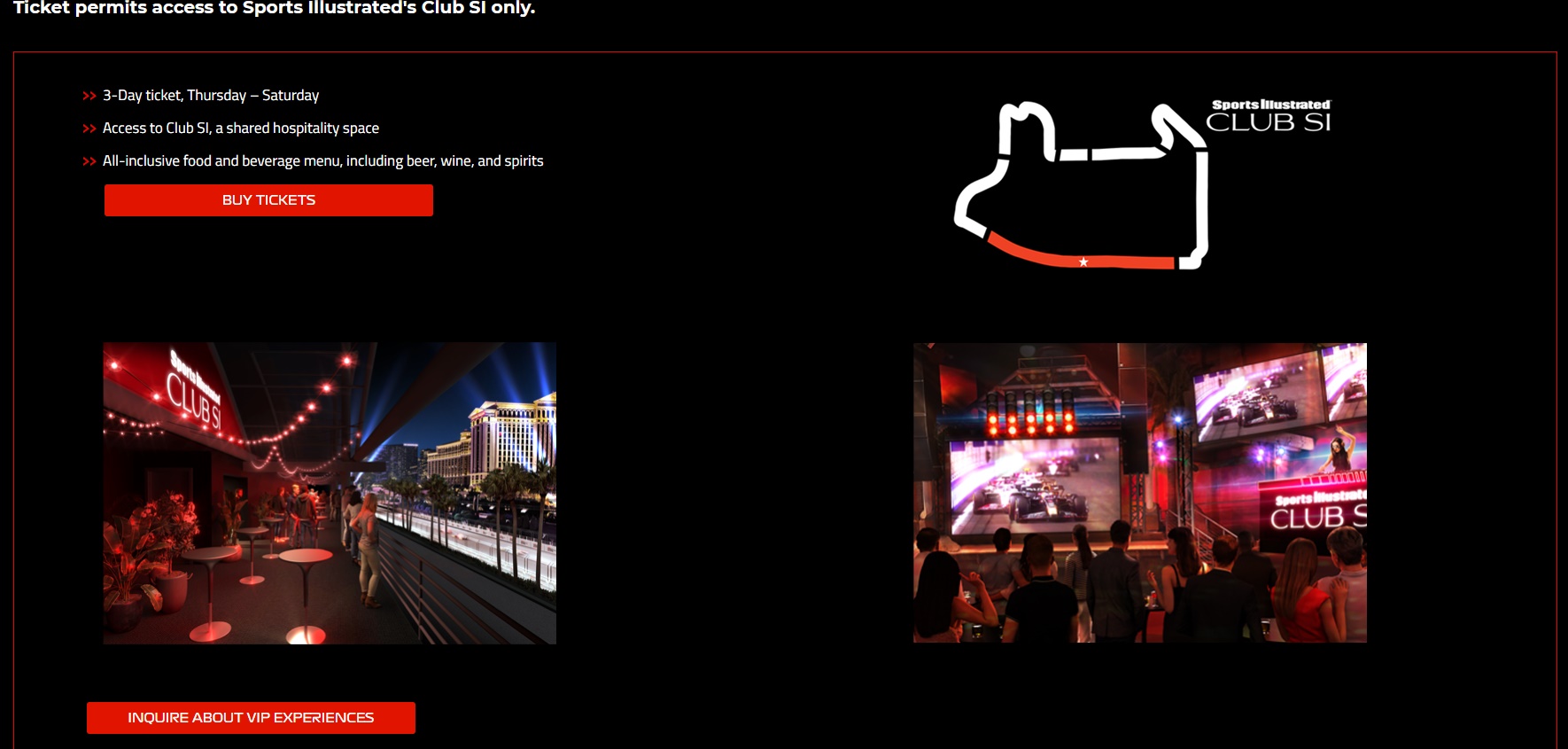 The press release gives fans a glimpse of what they can expect:
"Sports Illustrated, the ultimate arbiter in the celebration of sports, together with Authentic Brands Group (ABG), will host Club SI at Las Vegas Grand Prix.

"The exclusive experience and three-day hospitality suite at the Las Vegas Grand Prix will be set on the iconic Las Vegas Strip. SI's luxe fete will afford fans unparalleled views of the race, along with an exceptional slate of programming and hospitality ranging from parties and celebrity appearances to DJs and premium food and beverage offerings.

"Saturday night's celebration will be hosted by [David] Beckham and [Shaquille] O'Neal with Club SI's additional programming to be announced."
Club SI will give fans views over the track where they will be able to see the Formula One cars emerge from Turn 12, soar through Turn 13, and then begin to navigate Turns 14, 15, and 16.
There will be further additions made to the program included in the Club SI package which will be confirmed at a later date.
As November 18th nears, the buzz around the Las Vegas Grand Prix amplifies. The race circuit, carved right through the heart of the city, spans over 6.12km and includes 14 challenging turns.
With construction in full swing, the transformation of city streets into a racing circuit is documented by Maverick Helicopters. They reveal progress at the 39-acre future race headquarters near Planet Hollywood, a site acquired by F1 for $240 million. The site includes 13 garage units, each with 3 bays, suggesting ample space for new teams to join the grid. The anticipation for race day is palpable as construction progresses.