F1: Haas F1 team retains both Magnussen and Hulkenberg
The MoneyGram Haas F1 Team have re-signed their current drivers Nico Hulkenberg and Kevin Magnussen for the 2024 F1 season.
With a combined 346 career Formula 1 starts between them, Hulkenberg and Magnussen's partnership will continue for a second successive season – the veteran duo having enjoyed a successful working relationship since linking up at the Kannapolis-headquartered team this year.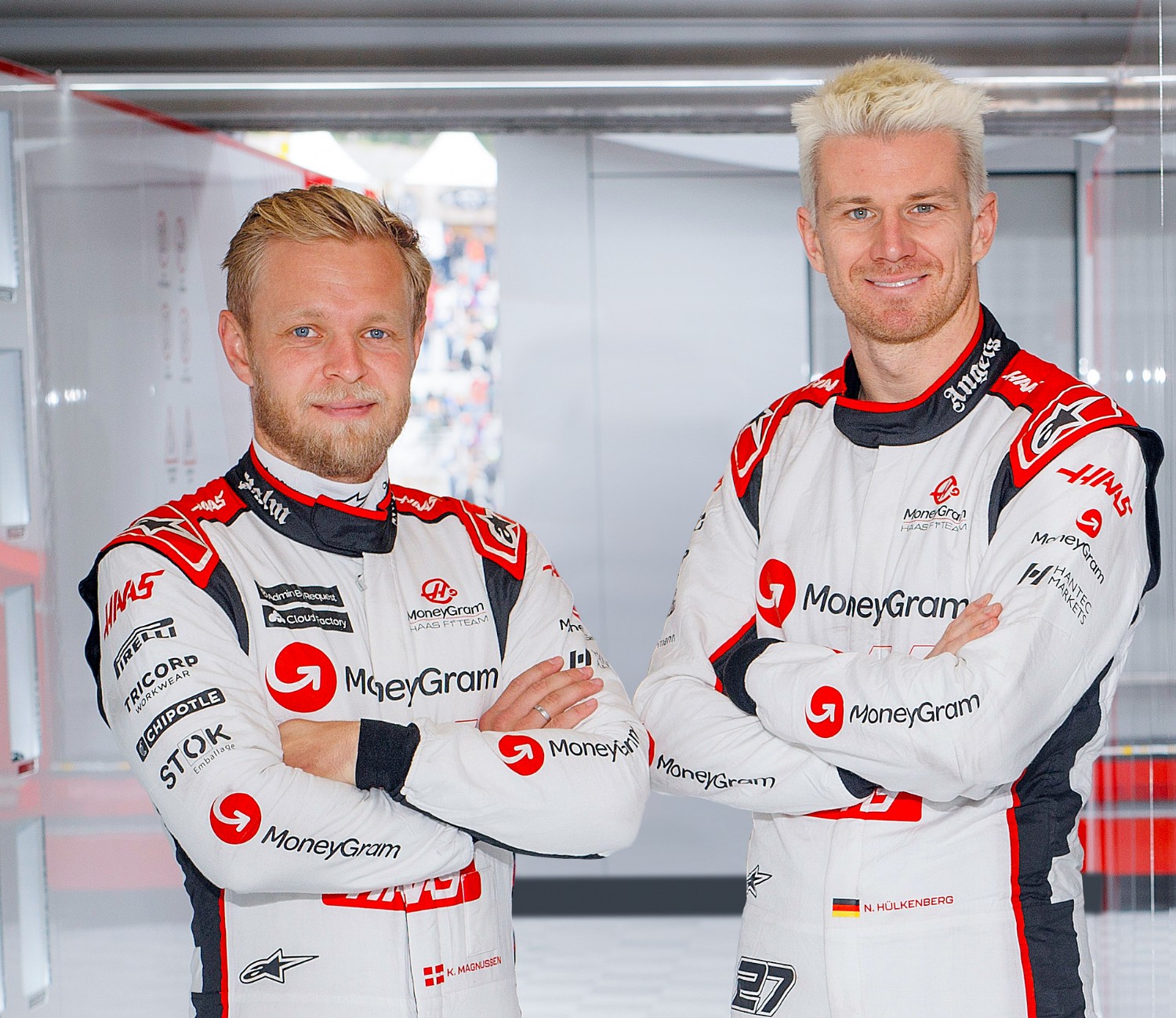 While the 2023 FIA Formula 1 World Championship has seen the team face challenges with its VF-23, both drivers have successfully steered their cars into the points – with Hulkenberg scoring the team's best finish of the season to-date, a seventh-place effort at the Australian Grand Prix in April. MoneyGram Haas F1 Team currently sits eighth overall in the Constructors' Championship on 11 points.
"I think it's safe to say that we've had an extremely solid driver pairing this season in Formula 1 and ultimately there was no reason to look to change that moving forward," commented Guenther Steiner, Team Principal, MoneyGram Haas F1 Team.
"Kevin is obviously a very well-known quantity to us, and I'm delighted he'll return for what will be his seventh season in Haas colors. With 113 starts for our team alone, we know where his strengths lie and his knowledge and experience of our organization pairs very well with that too.
"On the other side of the garage, Nico's simply slotted in without fuss or fanfare and proved himself to be a valuable member of the team. He's approaching 200 starts in Formula 1 and we're very happy to be the beneficiary of that experience behind the wheel."
Steiner continued; "We've had to tackle our issues this season with regards to the VF-23, we don't hide from that, but we've been extremely fortunate to have had two drivers whose feedback is invaluable in assisting our engineering objectives.
"Kevin and Nico gelled well right from the get-go and together they've both scored points, and in particular, Nico has excelled in qualifying – getting into Q3 on six occasions.
"Having not raced in Formula 1 full-time since 2019 that shows you just how professional he is and how he's looked after himself physically. Of note is also just how much energy both drivers bring to the table, they've been fantastic not only in terms of their engagement within the team, but critically, in our partner activations and fan facing opportunities.
"Kevin and Nico are clearly enjoying their time in the sport, they both have mature heads on their shoulders, and they fundamentally understand what it is we're asking of them. In turn, now it's down to us as a team to look ahead to 2024 and ensure we have a car that's capable of scoring points consistently."
Kevin Magnussen (30) famously arrived in Formula 1 in 2014 scoring a second-place podium on his debut for the McLaren team at the Australian Grand Prix. A stint at Renault followed before his first spell with the Haas outfit (2017-2020).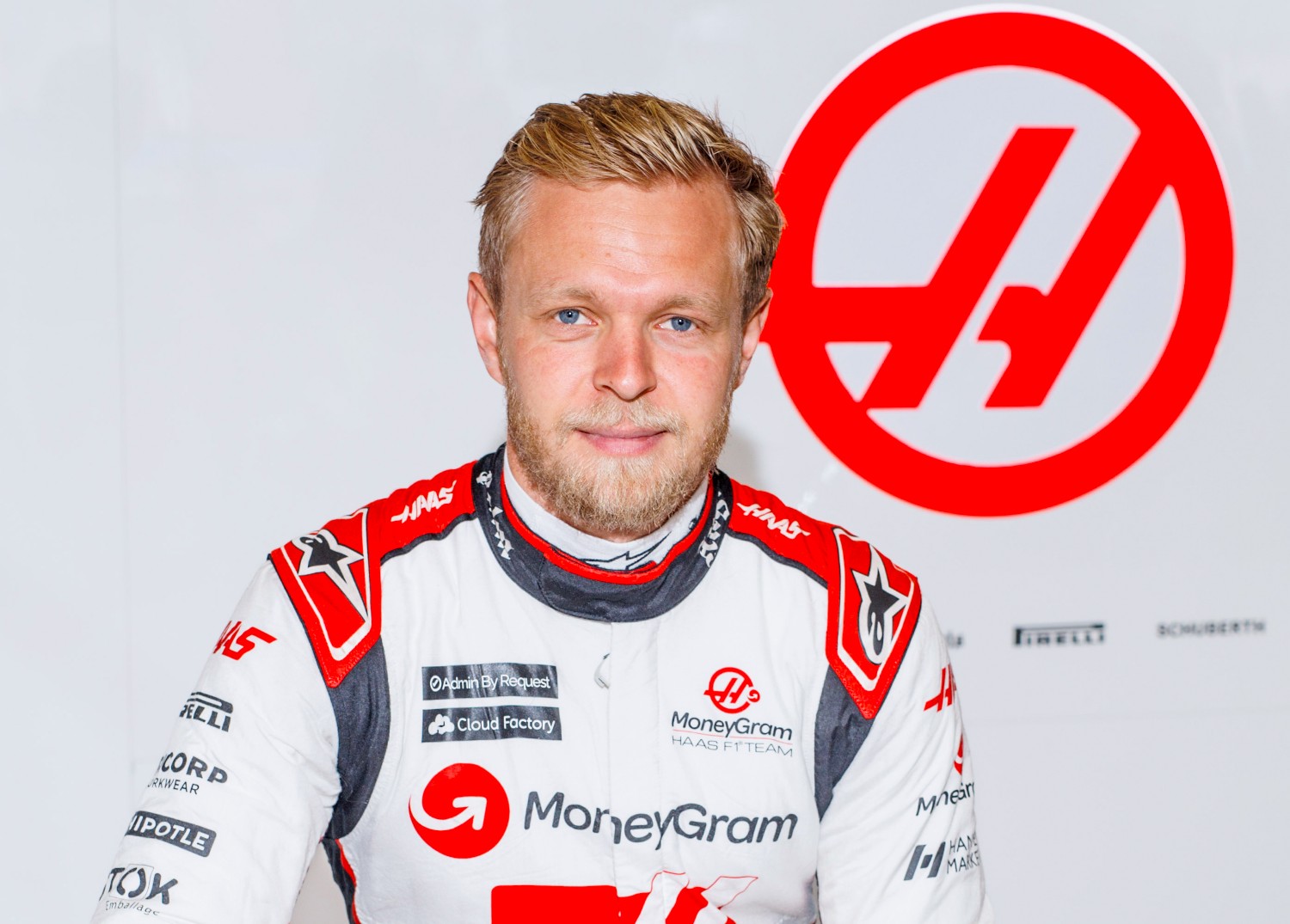 Returning to the team with a barnstorming drive to fifth place at the season-opening Bahrain Grand Prix in 2022, followed by a maiden career pole position at the Sao Paulo Grand Prix later in the season, the Danish racer celebrated 150 career starts in Formula 1 at the Austrian Grand Prix in July 2023.
"I'm obviously very happy to see my relationship with MoneyGram Haas F1 Team extended once again," stated Magnussen. "My return in 2022 had been unexpected but was filled with numerous highlights, and although this season hasn't gone quite as we'd hoped, we've still managed to get into the points and shown potential in the package we have.
"There's plenty of racing remaining in 2023 and we've got a lot of work to do to continue to understand the VF-23 – that learning can be applied into the 2024 car. My thanks, as always, go to Gene Haas and Guenther Steiner for giving me the opportunity to keep racing in the sport I love."
Nico Hulkenberg (36) returned to full-time Formula 1 competition with MoneyGram Haas F1 Team in 2023 after three seasons as a reserve driver. The German driver will hit the milestone of 200 starts in Formula 1 at the Mexican Grand Prix in October, Hulkenberg holding a resume that includes a total of 530 career points scored and 100 Q3 qualifying appearances. A win at the 2015 24 Hours of Le Mans with Porsche further demonstrated Hulkenberg's versatility as an accomplished racer.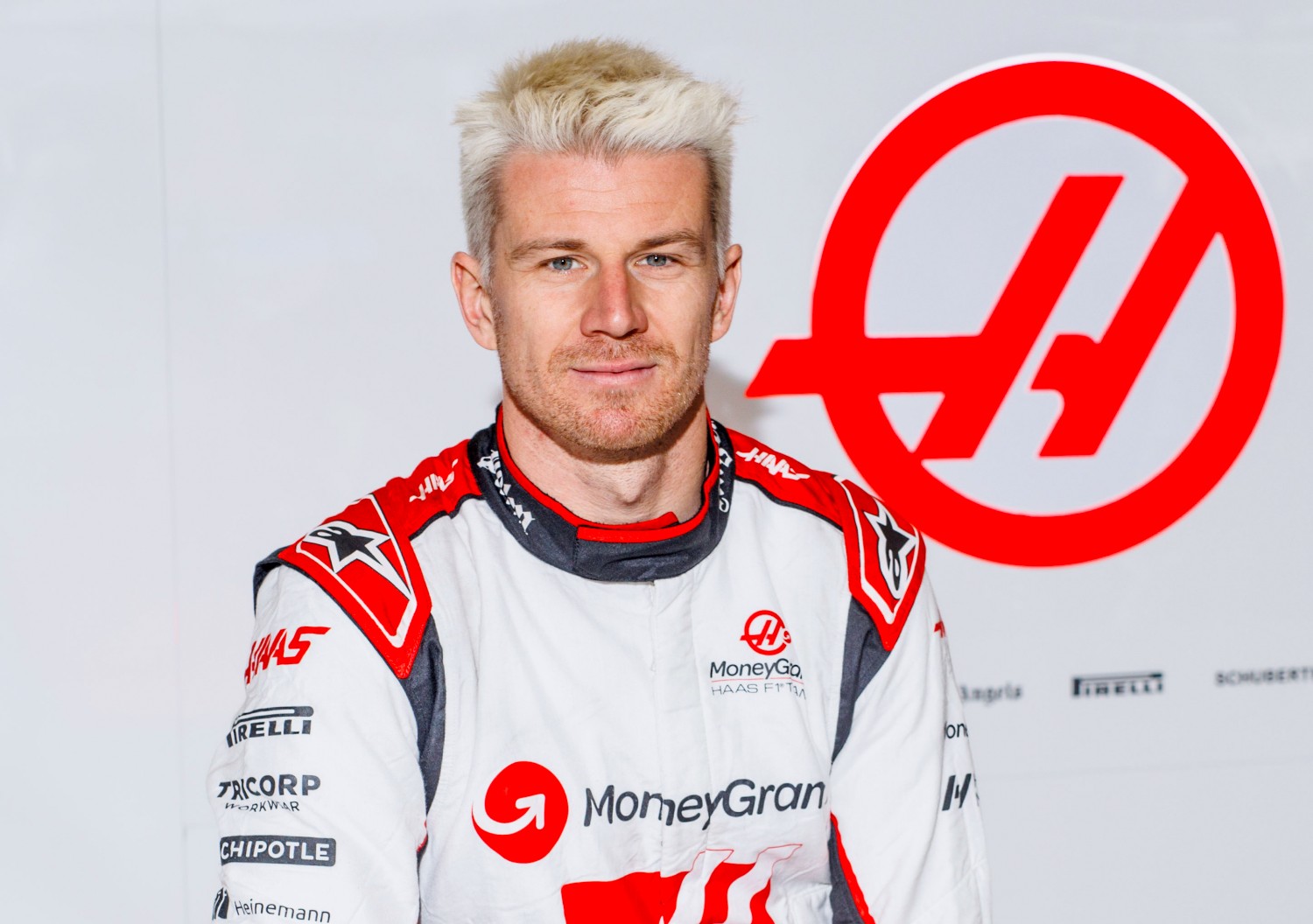 "It's nice to get things sorted early for next season to just keep the focus on racing and improving performance," remarked Hulkenberg. "I enjoy being part of the team and share Gene and Guenther's passion for it. We're competing in a very tight midfield and I'm looking forward to building on what we've done together so far and taking that forward into 2024."
The 2023 FIA Formula 1 World Championship now resumes after the mandatory two-week summer shutdown break. The 72-lap Dutch Grand Prix, Round 14 of 23, is hosted at Circuit Zandvoort, 25-27 August.