IndyCar: Sunday Morning Report from the Bommarito 500
Good morning from  World Wide Technology Raceway in Madison, IL, for the Bommarito Automotive Group 500 presented by Axalta and Valvoline.
The weather has been crazy this weekend.  After the thunderstorms rolled through yesterday and the track was dried, some people still expected rain around 8:30 pm, which never happened.  Today's forecast is not so good, with rain predicted this morning with temperatures in the mid-70s.
Today's NTT INDYCAR Series schedule will include the qualifying at 10 am local time, which was delayed from Saturday due to the weather.  The start of the race is still set for the green flag at 2:36 pm.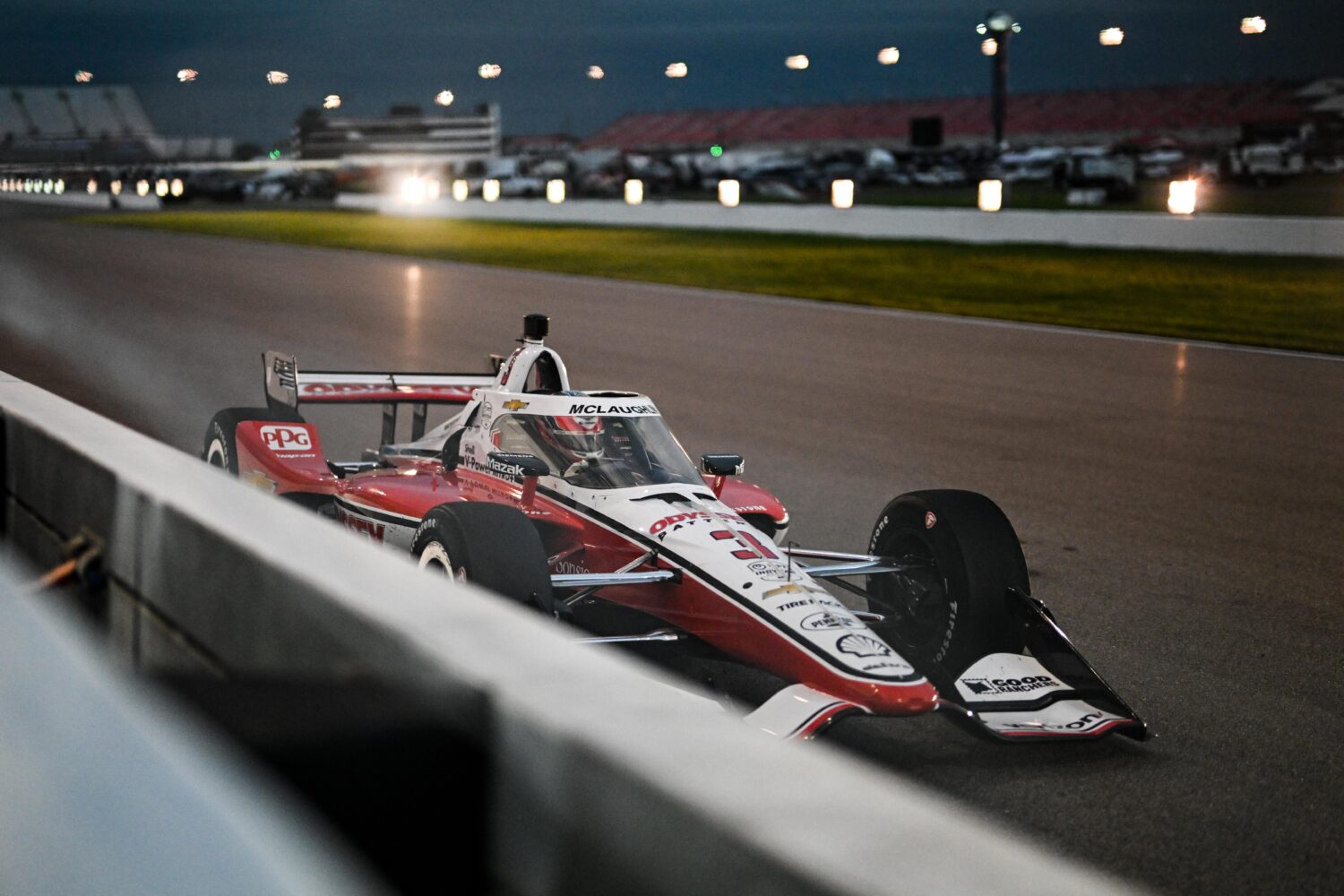 Scott McLaughlin did walk over and apologize to the Ganassi team members last night as they were repairing the damaged car of Ericsson.  McLaughlin spun on cold tires after exiting the pits on the backstretch with just minutes to go in the evening practice session , resulting in his Team Penske teammate, Will Power, trying to avoid the incident by   running up into the Turn 4 wall and coming down on Marcus Ericsson.
McLaughlin has done this more than once, and it shows how humble this former Supercars champion is when he causes an incident.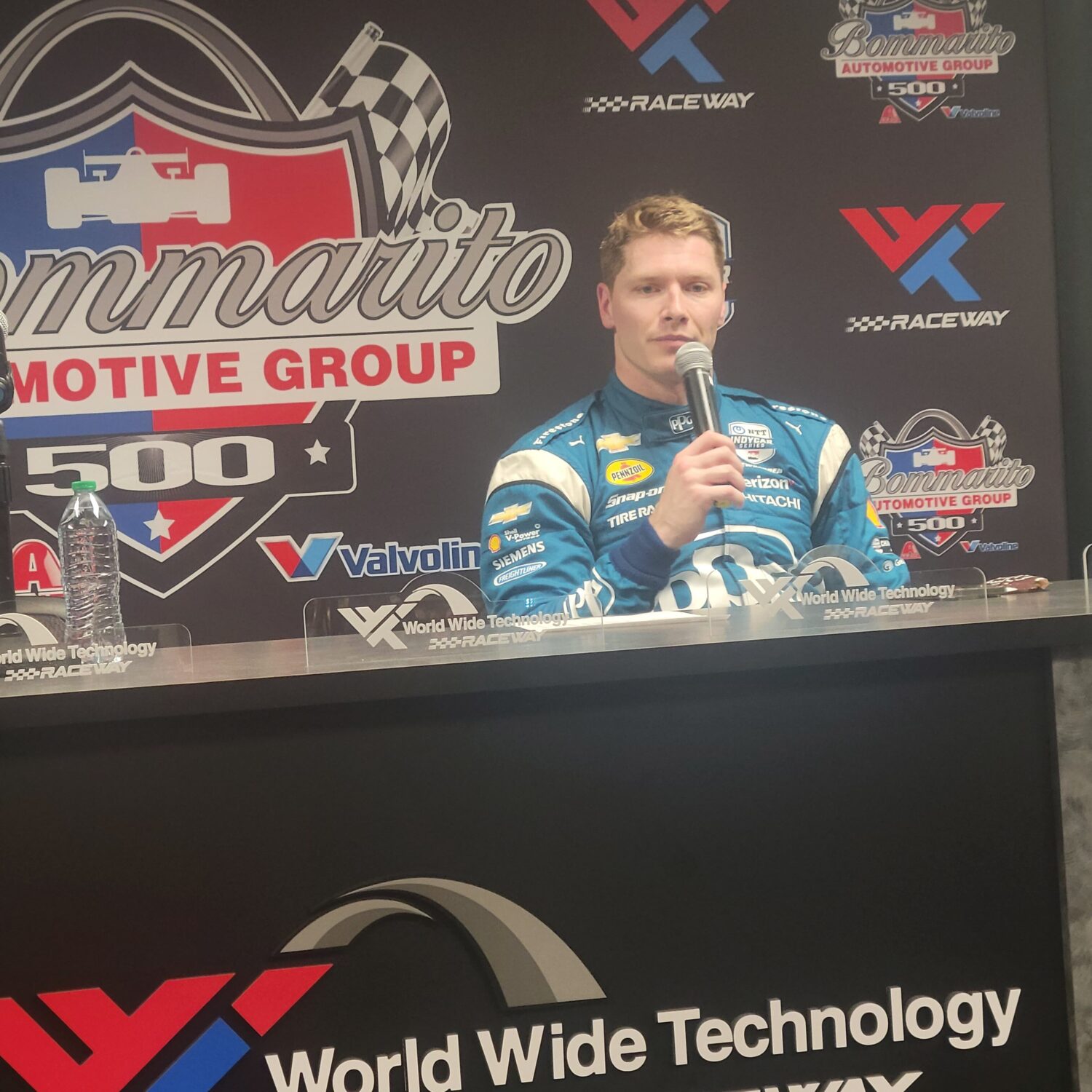 Josef Newgarden was not surprisingly the fastest in the practice session yesterday.  The new alternative tire was the question everyone wanted to ask when the American showed up for the press conference last night.
"They didn't seem wildly different. That's my intuition. Hard to say until we do it for real.
We're all going to find out together in the race."
"But I think of the limited amount of data we have, I don't know that there's going to be a big difference between them. With that, it's not going to give a lot of preference, I think is the answer."
"Will got a lot longer run in on him. I got a lot of feedback from him. I think we have data to look at. Less on my car, but more on the others."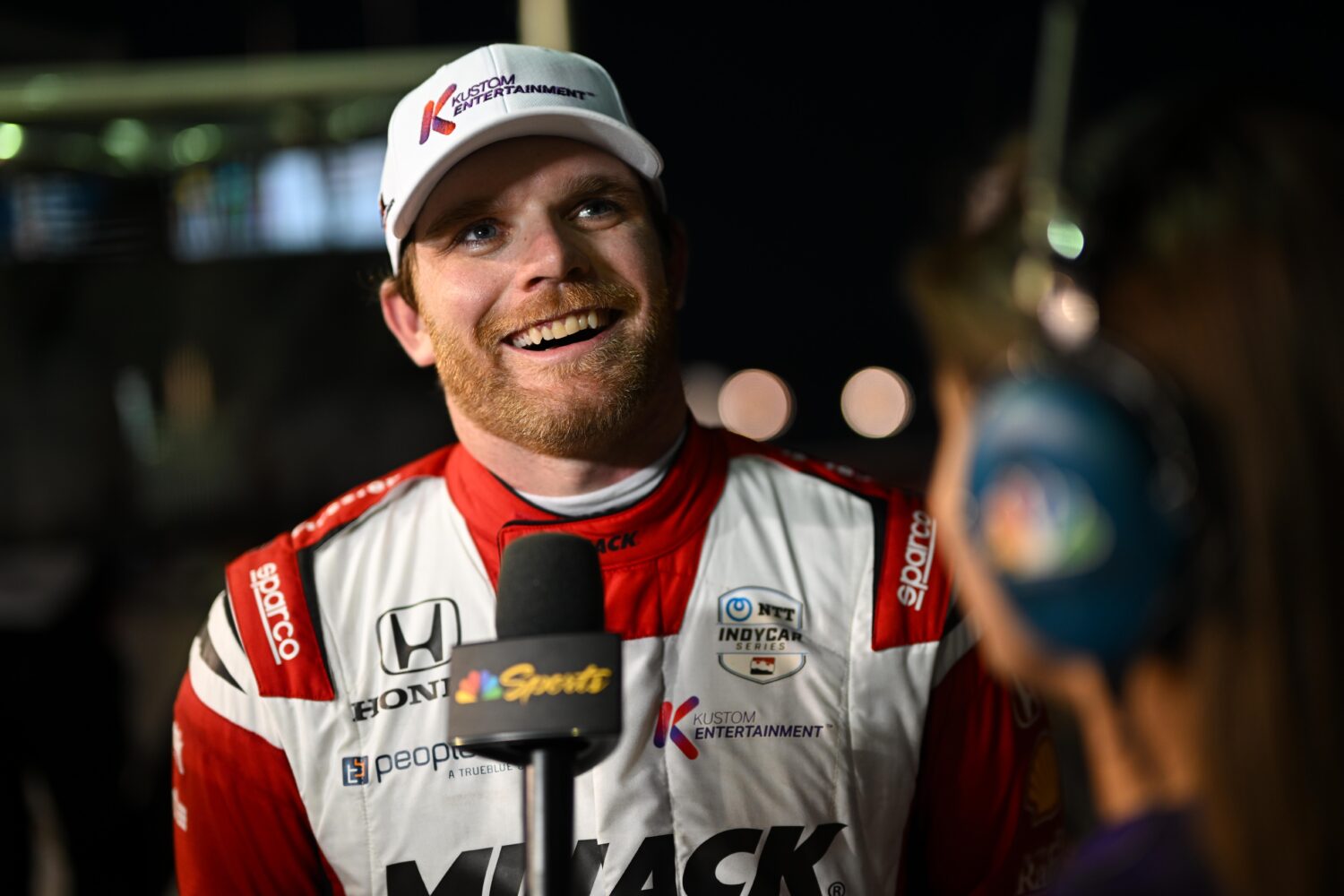 Conor Daly was all smiles when he got to the press conference.  Driving this weekend for the Rahal Letterman Lanigan Team in the No 30 car, he noted the differences between the teams he has driven for this season.
"There's not many drivers who could, like, really actually attest to this, but the differences between programs, just how these cars can feel, there's such a wide range of setups you could run on these cars that it's mind-blowing you can still end up with a field as close as we can be."
"For me, it's something that I had to get used to, to something I'm still getting used to, something again I really wish I had  a second practice session."
"I definitely can't have all my dreams come true in one day. We're going to work tomorrow and see what happens. But I definitely don't feel like we're starting in a bad place at all."
When asked about the new alternative tire, the one-race driver responded.
"These ovals are so fast. These cars perform so well on these short ovals, to change a tire, to a completely different tire, that's quite a change, you know what I mean?"
"I would say, thankfully, it wasn't too big of a surprise. For me, I was like, Okay, not terrifying. It's not all of a sudden you went out and had a ton of front grip, and the thing was super loose."
"I saw a few other drivers; you might miss an apex here or there to try to figure out the entry security compared to how much grip it's got at the center. For me, there was definitely a noticeable balance change and a noticeable wear. I guess that's the goal."
"I prefer the primary tires, I tell you that. But that's what's supposed to make it exciting."
AR1 will update you after qualifying this morning at 10 am.  You can watch the session on Peacock.
Lucille Dust reporting live from WWTR