IndyCar: Blomqvist to Race Final Two INDYCAR Races
Meyer Shank Racing announced that Tom Blomqvist will rejoin the team for the final two races of the season in Portland and Laguna Seca.
Blomqvist will fill in for Simon Pagenaud who continues to recover from an accident at Mid-Ohio earlier this year. Pagenaud has not been medically cleared by the INDYCAR medical team to run the final two races at Portland and WeatherTech Raceway Laguna Seca.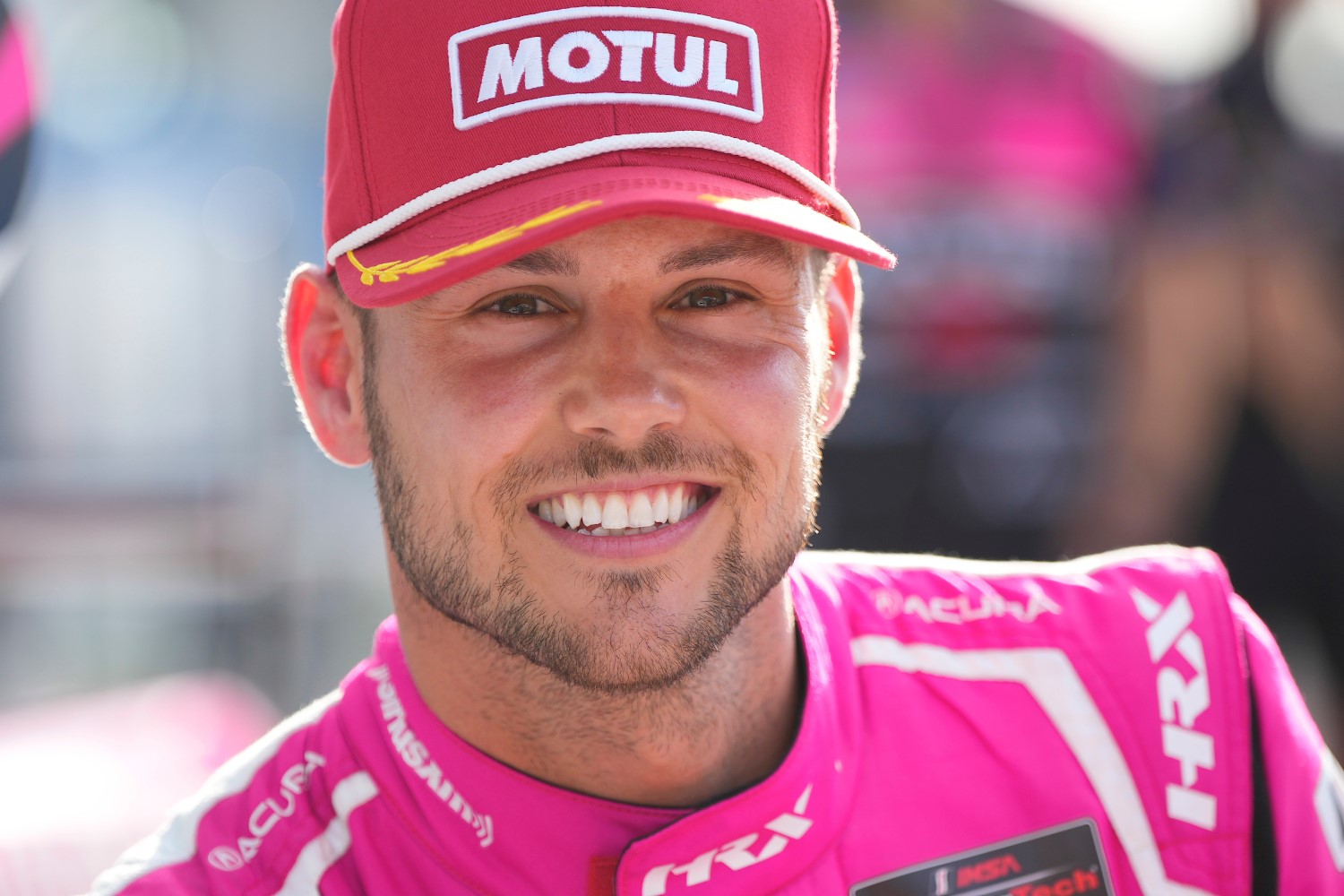 Blomqvist (No. 60 AutoNation / SiriusXM Honda) will once again join MSR ace and recently announced minority partner of the team, Helio Castroneves in the No. 06 AutoNation / SiriusXM Honda for the series' west coast swing.
Castroneves will be making his seventh start on the short 1.964-mile road course. His early career at the Portland facility saw strong qualifying efforts with the Brazilian racer qualifying on the front row in 1999 (2nd) and 2000 (pole). His start from the pole in 2000 resulted in his best finish at the circuit, crossing the checkers seventh. Castroneves will be aiming to improve on his most recent Portland results with MSR after finishing 23rd and 17th the last two seasons.
Blomqvist – who was recently announced as the first full-season MSR INDYCAR driver for 2024 – made his INDYCAR debut earlier this year in Toronto. The 2022 MSR IMSA DPi Champion is hoping to get a full race distance under his belt this time around after a first lap incident in Toronto took him out of the race.
The inaugural outing was a challenging one for Blomqvist, taking on one of the most difficult street courses on the INDYCAR calendar and with no prior practice or simulator work to prepare for his debut. This time around, Blomqvist will have the opportunity to clock in some time on the sim as the Brit aims to come into the weekend with a new set of eyes and confidence behind the wheel.
The Bitnile.com Grand Prix at Portland is set for Sunday, September 3rd with live NBC coverage beginning at 3:00pm ET. SiriusXM will also host live IndyCar Radio coverage on XM Ch. 160.
Meyer Shank Racing Driver Quotes: 
Tom Blomqvist:
"Obviously, the circumstances are quite tricky with Simon's recovery and the whole situation surrounding the 60 car – I know the whole team and myself included are thinking about him as he recovers. I've got to thank Jim (Meyer) and Mike (Shank) for getting me in the car and looking ahead now to next season having been confirmed to drive with MSR next year. It's a good thing to be getting these races under my belt before the season and working in preparation for my full program in 2024. I got a brief test in Toronto under very challenging circumstances – without any real preparation whatsoever.
Now I've got a little bit more understanding and knowledge and I'm hoping it's going to be easier this time. I'm going to have the opportunity to get into the simulator and I know a little bit more of what to expect in terms of the way the weekend runs. I don't know Portland at all and I know everyone has been racing flat-out in the summer. It's still going to be an absolutely huge challenge. The series is so, so competitive and I am still new to these cars. I'm not putting any pressure on myself and I'm just going to go out there and do my best. Hopefully, I can do Mike and Jim proud and make progress with every session. Hopefully, after these next two events, I can be happy and put in some strong performances and go into winter break with more knowledge on the series and be able to build on this."
Helio Castroneves:
"Portland is a great place and a track that I enjoy very much. I don't think I have won there, but I was close many times. Hopefully, we can go out there and have a better result than we had last year. We're also excited to have Tom back with us for these last two races. This will be good practice for him to prepare for next year."