NASCAR: Hamlin inks multi-year extension with JGR
Chesterfield, Virginia native Denny Hamlin has signed a multiyear contract extension to remain with Joe Gibbs Racing (JGR) NASCAR Cup team.
"Joe Gibbs Racing has been my home for almost 20 years now," Hamlin said in a press release. "My relationship with Joe (Gibbs), my team and everyone at JGR means a lot to me. We have accomplished so much together over the years. I'm excited to finally announce this so we can put all our focus on chasing the championship."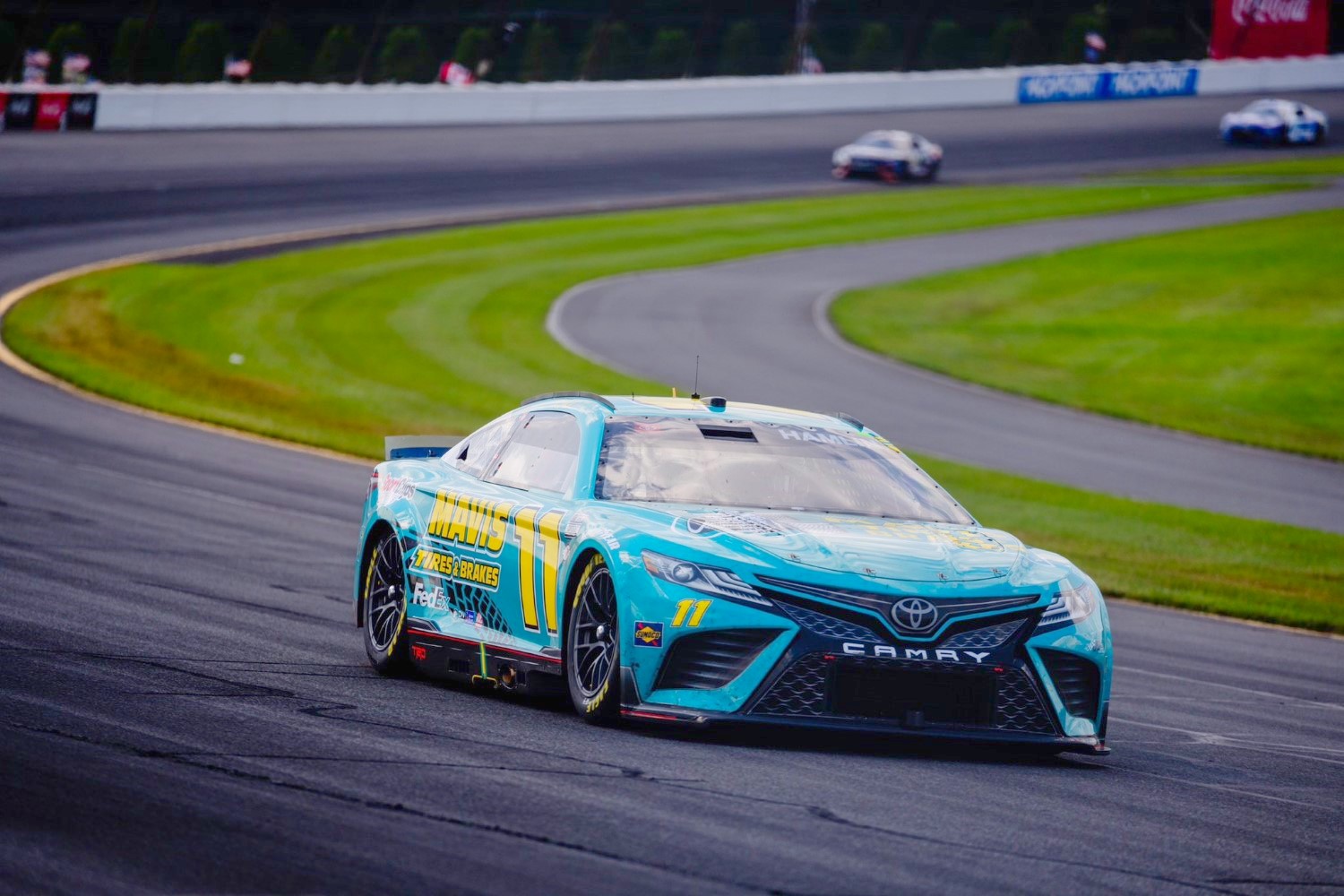 Hamlin is a 50-time winner in the NASCAR Cup Series, scoring each of those victories in JGR equipment. The Virginia native has made 641 Cup starts, all with Joe Gibbs Racing since his debut at the end of the 2005 Cup season.
The 42-year-old driver has two wins this season, claiming the checkered flags at Kansas and Pocono Raceway, solidifying his position in this year's postseason grid.
In 2021, Hamlin branched out into team ownership, joining NBA legend Michael Jordan to become co-owners of 23XI Racing.
Hamlin, who first joined Joe Gibbs Racing as a development competitor in 2004, made his inaugural start in the Cup Series at Kansas Speedway in October 2005, where he first piloted JGR's No. 11 entry. After competing in the final seven scheduled events of the 2005 season, where he notched three top-10 results and his first pole position at Phoenix Raceway, he became a full-time Cup Series competitor for JGR, starting in 2006.
Since his debut in 2005, Hamlin has made 641 career starts in the NASCAR Cup Series, all while driving JGR's No. 11 entry, and is one of 15 competitors to reach 50 career victories to date.
Among his top achievements as a Cup competitor include three Daytona 500 victories, three Southern 500 victories, the 2022 Coca-Cola 600 victory, the 2015 All-Star Race victory, three Shootout victories and the 2006 Rookie-of-the-Year title, with his best points finish being a runner-up result in 2010.
Having been named one of NASCAR's 75 Greatest Drivers this season, he has also achieved 40 poles, 217 top-five results, 333 top-10 results, 13,920 laps led and an average-finishing result of 13.2 throughout his Cup career.