Hollywood Casino 400 Preview: The Next Chapter in Kansas Speedway's Legacy
In this article, we preview this weekend's Hollywood Casino 400 NASCAR Cup race at Kansas Speedway, the 2nd playoff race of the 2023 season.
The roar of the engines, the thrill of overtakes, and the electrifying finishes – this is what the Hollywood Casino 400 at Kansas Speedway has come to represent in its relatively short but impactful history on the NASCAR calendar. As fans eagerly anticipate the race on September 10 at 3:00 PM ET, it's clear that this speedway is carving out a reputation all its own.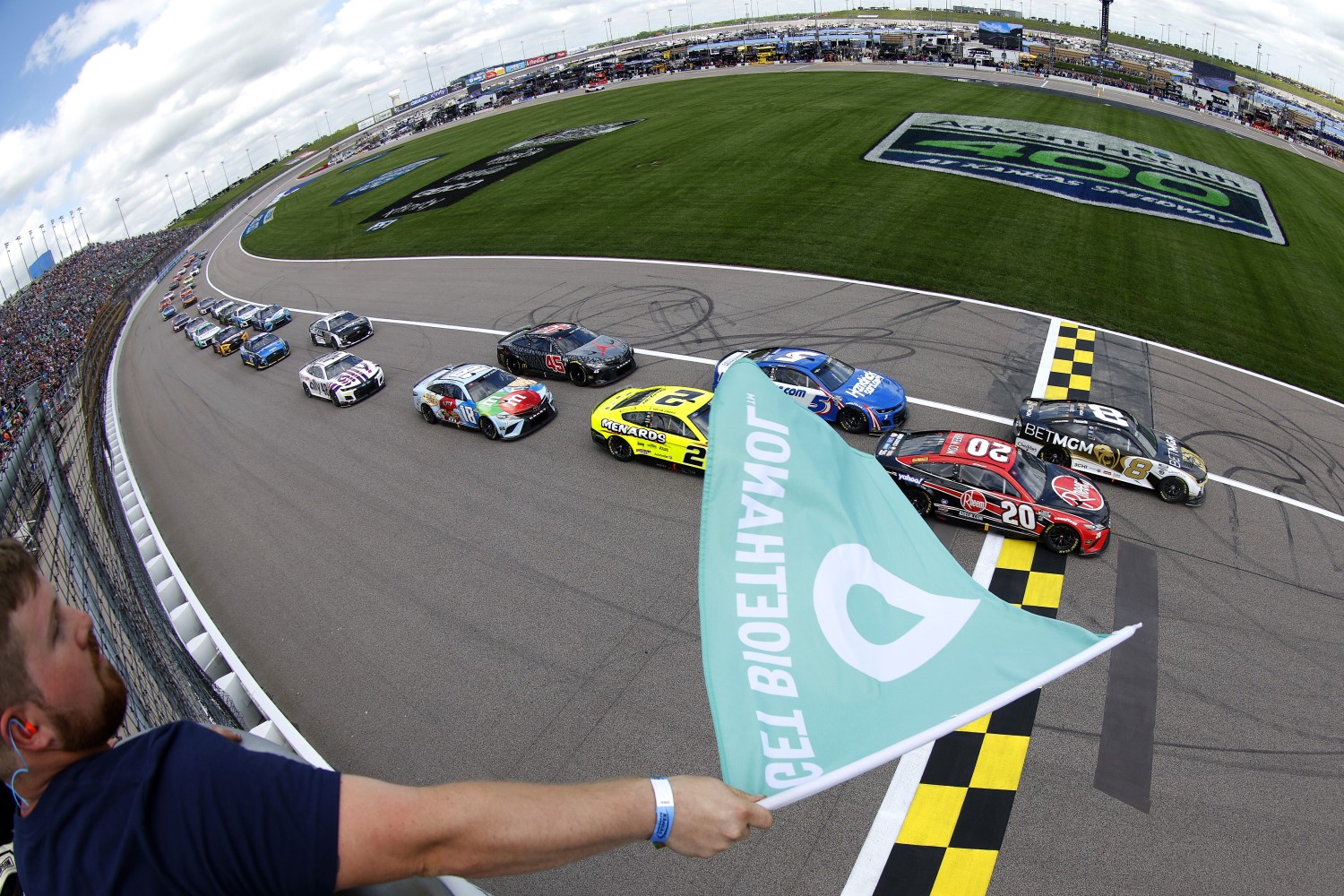 Kansas Speedway might lack the storied past of tracks like Darlington Raceway or Bristol Motor Speedway. But over the last two decades, it has consistently showcased its unique charm and nail-biting action, making it a cherished fall stop in the Midwest.
As NASCAR playoffs shift to the Hollywood Casino 400, the race's prestige is unmistakable. Positioned as the second face-off in the Round of 16, the stakes couldn't be higher. Recalling the pulse-quickening action of the May race, where fans witnessed a staggering 37 lead changes, with Denny Hamlin's last-lap maneuver leaving audiences in awe – it's no wonder expectations are soaring.
Spotlight: Ross Chastain
Ross Chastain's trajectory this season, with its highs, lows, and unexpected confrontations, has made him a focal point for analysts and fans alike. His May performance at Kansas was defining, punctuated by a memorable face-off with Noah Gragson. The challenges Chastain faced, notably his performance dip post-Darlington, have added a layer of complexity to his narrative this year. However, his recent top five finish hints at a potential resurgence – one that would be timely for the playoffs.
Chastain's journey and his capacity to recalibrate, adapt, and challenge the status quo will undoubtedly play a pivotal role in this weekend's showdown. A solid performance here could be the barometer for how deep Chastain can push into the playoffs.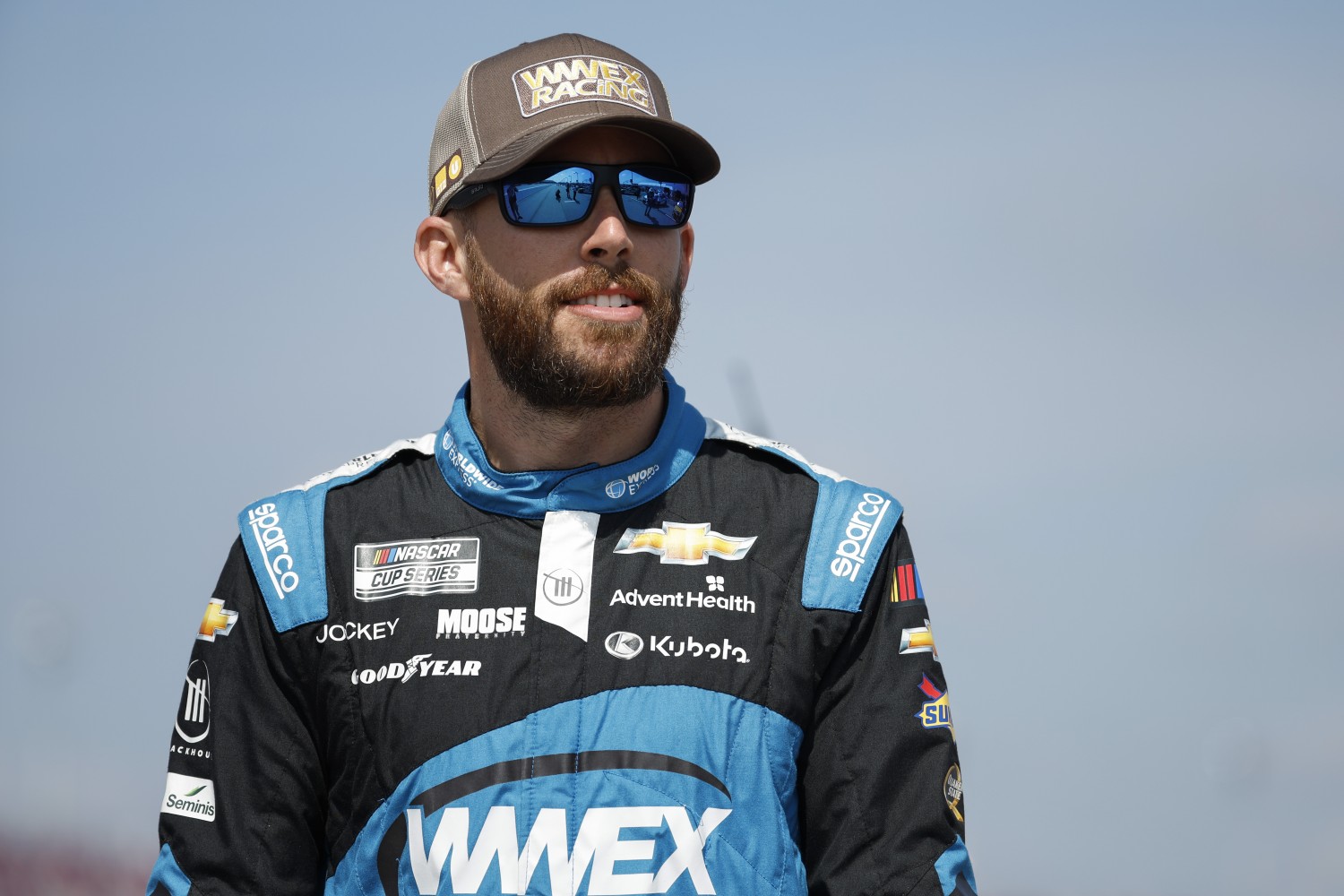 Who Will Dominate the Track?
Race enthusiasts remember Kyle Larson's incredible victory at Kansas in 2021, a decisive moment that paved his way to his maiden Cup title. Larson's affinity for this track is evident, with his adeptness in navigating its multiple grooves, especially the benefits of wall-running, marking him as a front-runner.
With two runner-up finishes in his last three Kansas races and coming off a win at the Southern 500, it's hard to bet against Larson, and a win here wouldn't be a surprise.
If you plan to go to the Hollywood Casino 400 race and want to get in on the action, be sure to claim some Kansas sportsbook promos from legal in-state sports betting operators.
Other Contenders
The Hollywood Casino 400 will have a plethora of talented drivers inching towards the coveted podium position. Here's a glance at some other key players, all showcasing compelling performances and stats that could lead them to emerge victorious.
Denny Hamlin
The dramatic finale of the spring race at Kansas Speedway saw Hamlin edge out Larson, marking the 42-year-old's impressive fourth career victory at this track. This feat isn't unnoticed by the betting community either. He's received the most total bets this week at 7.8 percent and the second-highest amount of money at 11.4 percent.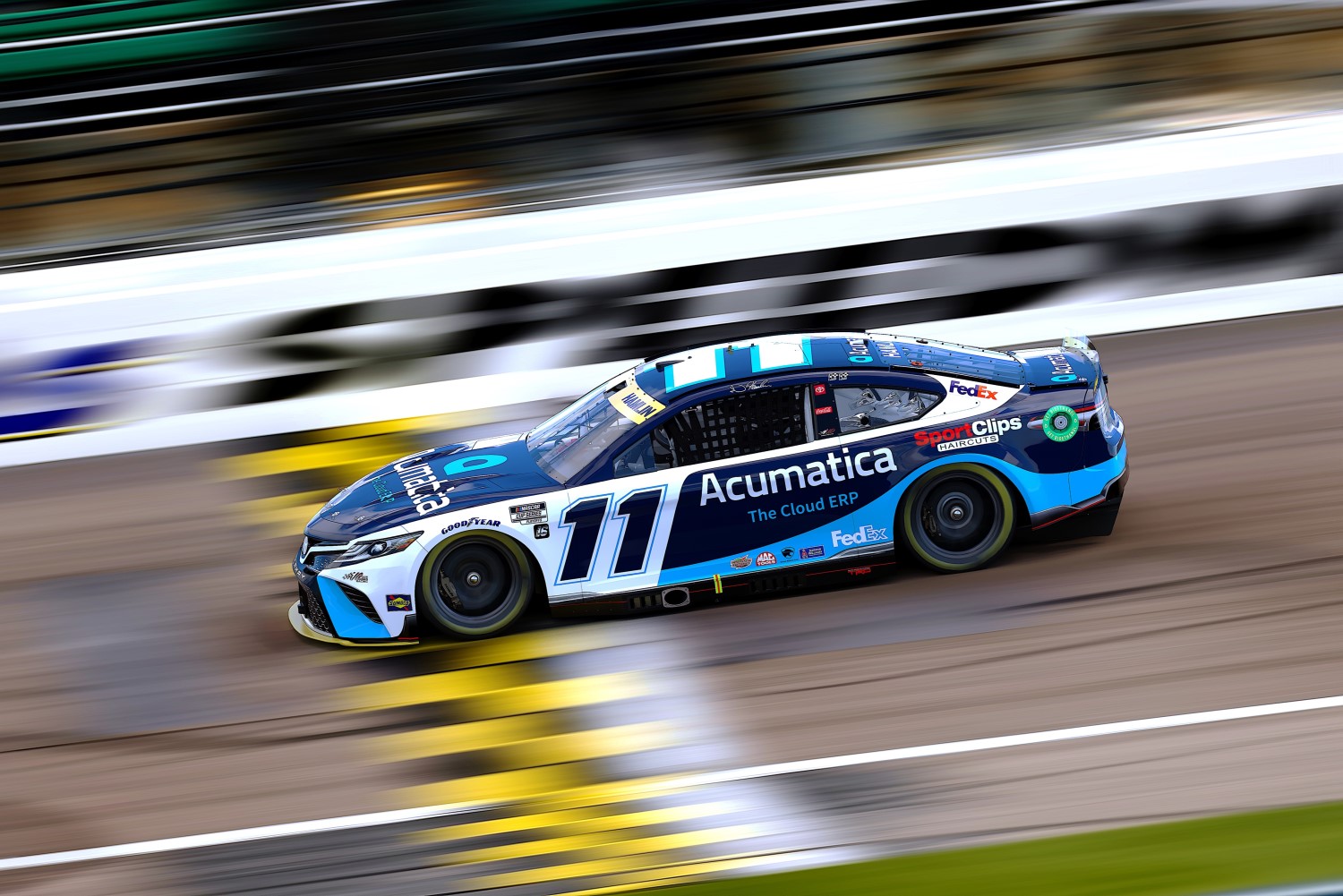 Kyle Larson
Larson's experience at Kansas has been a mix of highs and lows. In the spring race, after narrowly missing the pole to teammate William Byron, his race ended with a jolt from Hamlin. Despite these challenges, Larson showcased that he remains a force to reckon with at Kansas. With four victories this season offset by six DNFs, Larson's journey has been nothing short of a roller coaster.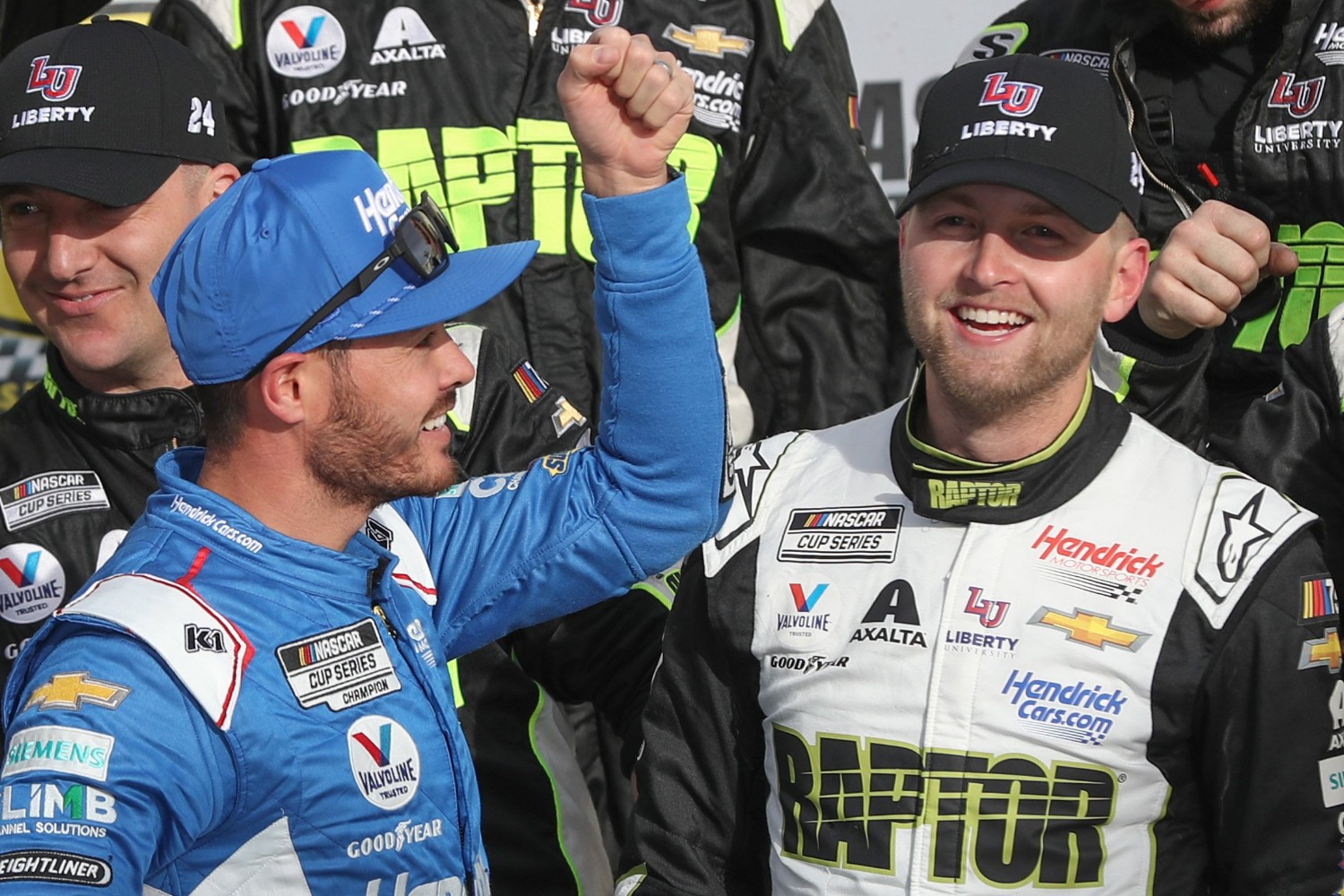 William Byron
Earning the pole in the spring race and subsequently finishing third, Byron's Kansas track record speaks for itself. With an astounding 14 top-10 finishes this season, he stands second in the current standings. Topping the Cup Series with five wins, Byron's momentum seems unstoppable. His recent performance at Darlington, paired with a three-race top-10 streak which commenced with a victory at Watkins Glen, suggests he's in prime form.
Tyler Reddick
Currently third in the standings, Reddick's recent performance at Darlington exemplifies his determination. Following a commendable second-place finish there, Reddick has consistently placed eighth or better in four out of his last five races. His ninth-place finish at the spring race in Kansas Speedway further underscores his mettle and potential for the upcoming race.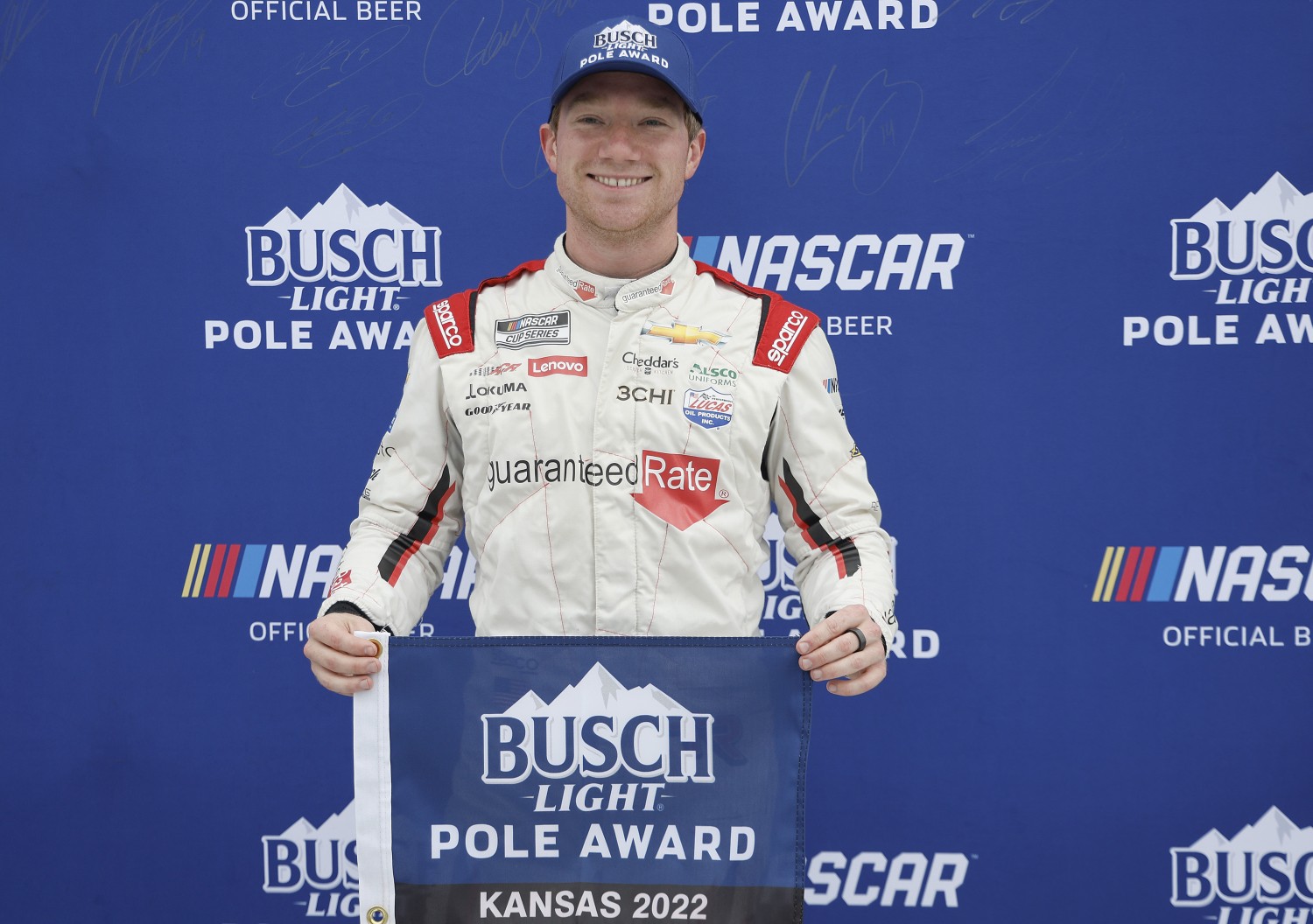 Dark Horses to Watch
However, races often throw surprises, and in the shadows lurk potential dark horses.
Bubba Wallace
The reigning champion from last September is still in the hunt for his first victory this year. But with a commendable seventh-place finish at Darlington recently, Wallace is someone who could defy the odds.
Chase Briscoe
Despite his 36th position finish at the spring Kansas Speedway race, Briscoe's season stats, which include six top-10s and three top-5s, show that he's no pushover.
The stage is set. As engines roar to life and tires screech on the asphalt, it's anybody's game. With such a deep pool of talent, the Hollywood Casino 400 promises to be an unforgettable event in the annals of NASCAR.
The Hollywood Casino 400 promises another adrenaline-filled spectacle, set against the backdrop of Kansas Speedway's growing legacy. As drivers rev up their engines, fans can brace themselves for an afternoon of pure NASCAR exhilaration.