NASCAR: Trackhouse Racing signs Shane van Gisbergen for 2024
Trackhouse Racing announced that it has signed Supercars champion Shane van Gisbergen for the 2024 Cup, Xfinity and Truck season.
He will compete in a combination of NASCAR's three national series. The team has agreed to build a program that will put the 34-year-old Auckland, New Zealand, native in select races in the Cup, Xfinity and Craftsman Truck Series, plus some late model and other races.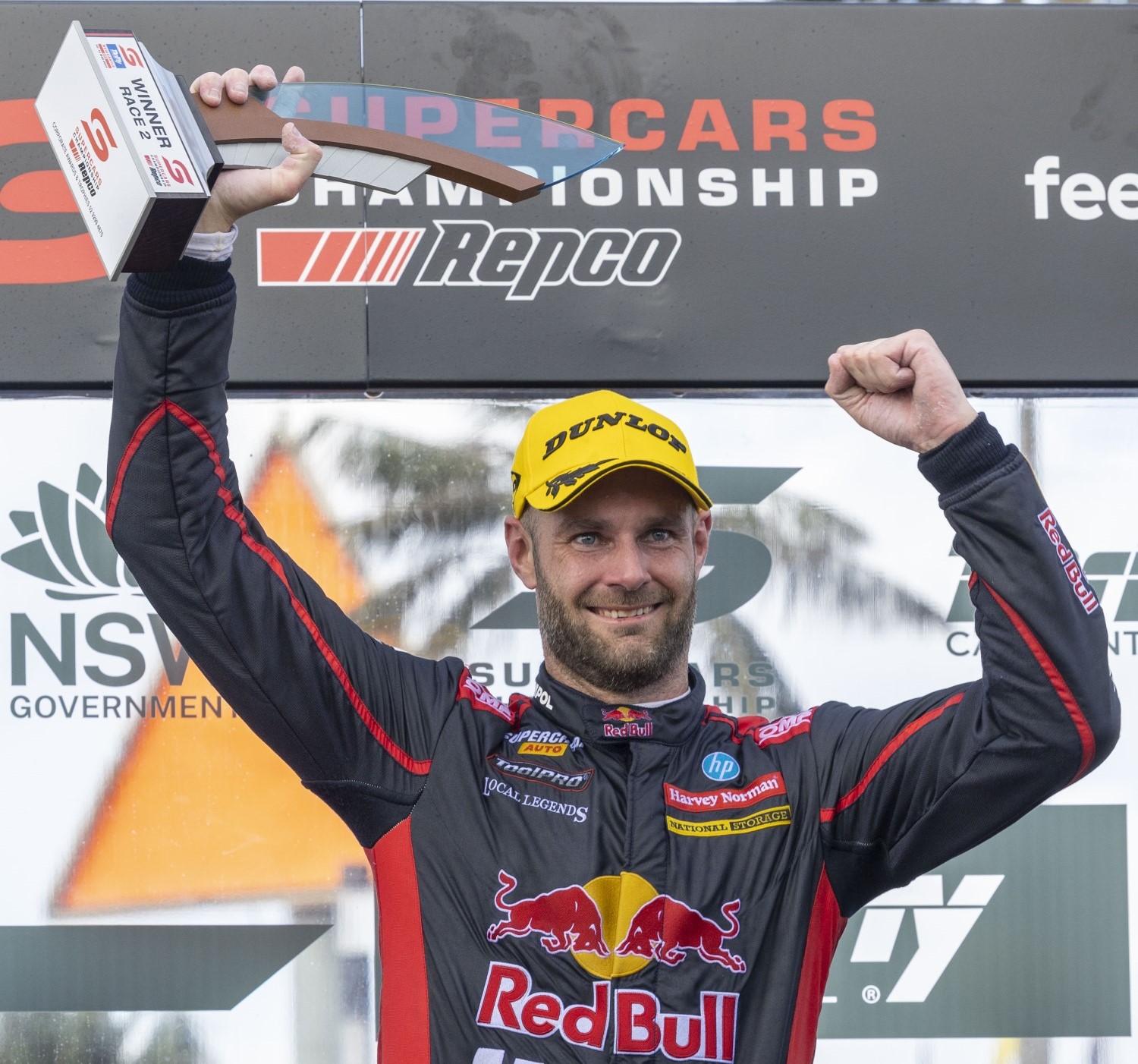 "This announcement means so many things to me," Van Gisbergen said in a team release. "I'm proud of what I have achieved here in Australia, but I'm excited by this new chapter in my career and the opportunities that it brings."
The deal strengthens the ties that the driver has with the Justin Marks-founded organization, which brought him stateside with its Project 91 initiative this season. That endeavor, designed to showcase global motorsports stars, ended up with a dazzling debut for the driver known as "SVG," who won in his first Cup Series start in the inaugural Chicago Street Race.
Van Gisbergen is a three-time champion in the Supercars tour. His Triple Eight Race Engineering team, which competes under the Red Bull Ampol Racing brand, indicated it would not stand in the way of his NASCAR aspirations and granted his release from his contract.
Van Gisbergen has made one additional Cup Series appearance since his Chicago win, placing 10th at the Indianapolis Motor Speedway road course last month. That finish came two days after van Gisbergen's first oval-track start when he ran 19th in a Niece Motorsports entry at Lucas Oil Indianapolis Raceway Park in the NASCAR Craftsman Truck Series.
Marks indicated that van Gisbergen's 2024 racing schedule will be tailored to provide him a variety of NASCAR experience.
"This is going to be a tremendous challenge for Shane but he is a tremendous driver as we have all seen," Marks said in the release. "Next year will be about getting him acclimated to oval-track racing, superspeedways, 1.5-mile tracks and everything he has never experienced in his career. It's obviously going to be a learning process, but we think Shane will perform quite well."
Trackhouse's Project 91 has made four Cup Series starts since its inception in 2022 – two with van Gisbergen and the first two with former Formula 1 champion Kimi Räikkönen.