F1: Sainz Jr. stakes claim to #1 Ferrari driver
(Update)
(GMM) The Italian press is openly wondering whether Ferrari has a new 'number 1' driver.
Carlos Sainz Jr. has appeared more competitive than de-facto Ferrari favorite Charles Leclerc since the summer break, with back-to-back poles at Monza and Singapore and a second career victory on Sunday.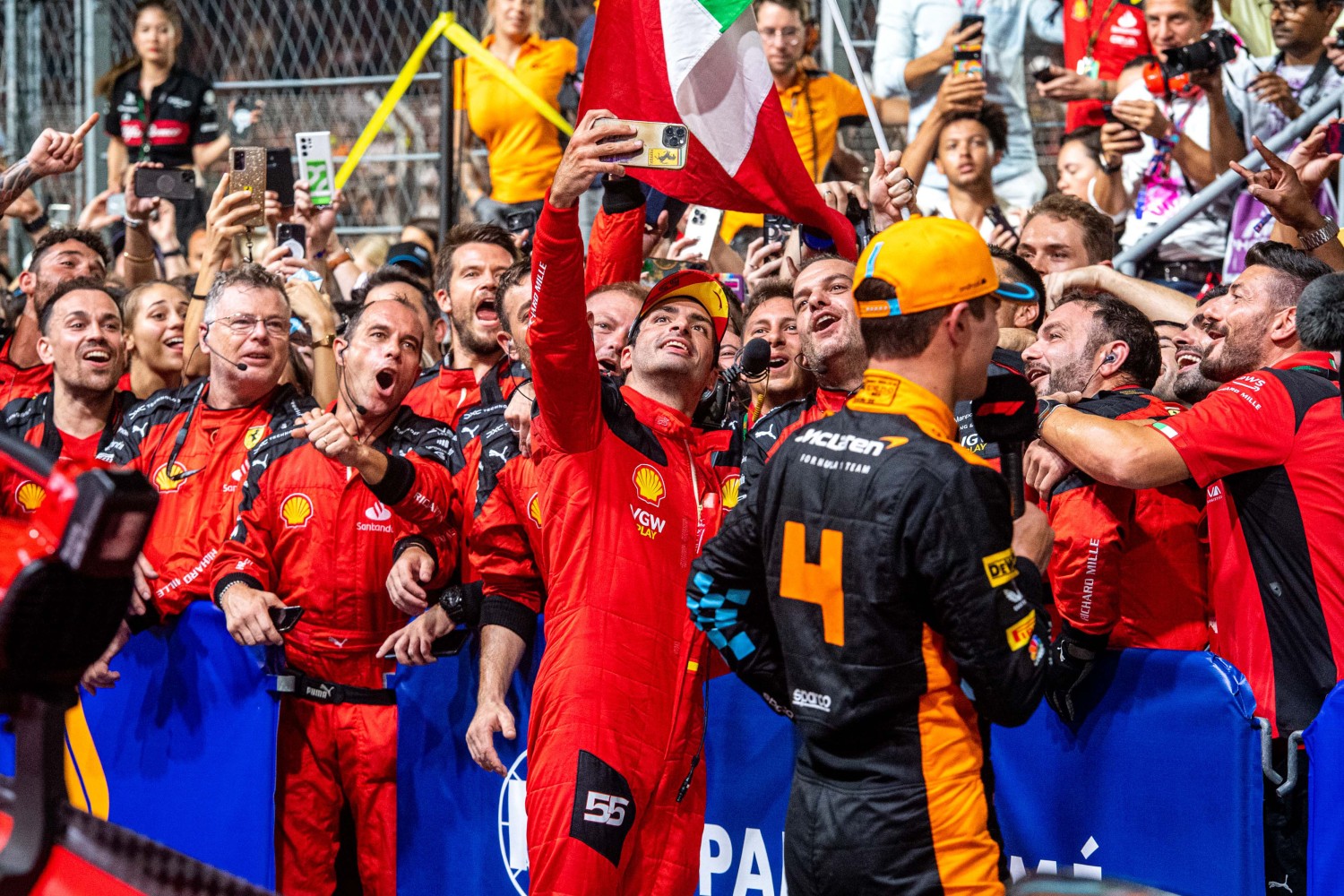 "But that doesn't mean that he has now replaced Charles Leclerc," former F1 driver Timo Glock told Sky Deutschland.
"At Ferrari there is no clear number 1. In my opinion, both drivers are on equal terms."
However, Sainz's speed and strategic intelligence and confidence in Singapore now has some of the most respected names in the Italian media questioning whether a hierarchy shift has actually taken place.
"Ferrari finds itself in the unexpected situation of having two captains," Leo Turrini told Sky Italia. "Before, Leclerc was the leader – but now Sainz has climbed the hierarchy."
La Gazzetta dello Sport's Giusto Ferronato agrees: "The victory complete with pole position has formally opened a debate – that of the duel for internal supremacy with Leclerc.
"After Singapore, is it now a fact that Carlos has overturned the hierarchy?"
The same sports newspaper's Luigi Perna said: "Sainz was perfect. Like (Gilles) Villeneuve at Jarama in 1981.
"He is intelligent like Niki Lauda and smart like Alain Prost. Until now, Sainz was a solid and reliable driver. After Singapore, he is a champion.
"He has changed the game and enters the class of drivers capable of doing special things like Hamilton or Alonso."
An editorial at Tuttosport continued: "Why Sainz is now the leader. Was Singapore the turning point?
"What we saw was tactical genius like a computer driver such as Prost, but with the passion of a Spaniard."
And Giorgio Terruzzi wrote in Corriere della Sera: "He seems in love, with light in his eyes. The confidence of a leader. What has changed with this superb demonstration?"
---
September 18, 2023
(GMM) Carlos Sainz Jr. is staking his claim as the defacto #1 Ferrari F1 driver as teammate Charles Leclerc gets beat again.
As Red Bull faltered in Singapore, Spaniard Sainz took his stand-out performance at Monza to the streets of the city-state to secure a solid and smart second career victory.
Concurrently pushing for a new deal for 2025 to be wrapped up sooner rather than later, he said he has been working on upping his game incrementally – culminating in an obvious step forward since the summer break.
"It's that in the summer break you always have a bit more time to relax, to meet with engineers to look at the things that have worked, the things that are not working," Sainz explained.
"That's why probably these last few races have been a step forward, and now the target is to keep it going until the end of the season and hopefully into next year with a more competitive car."
At the same time, Leclerc – previously seen as Ferrari's favorite – has struggled.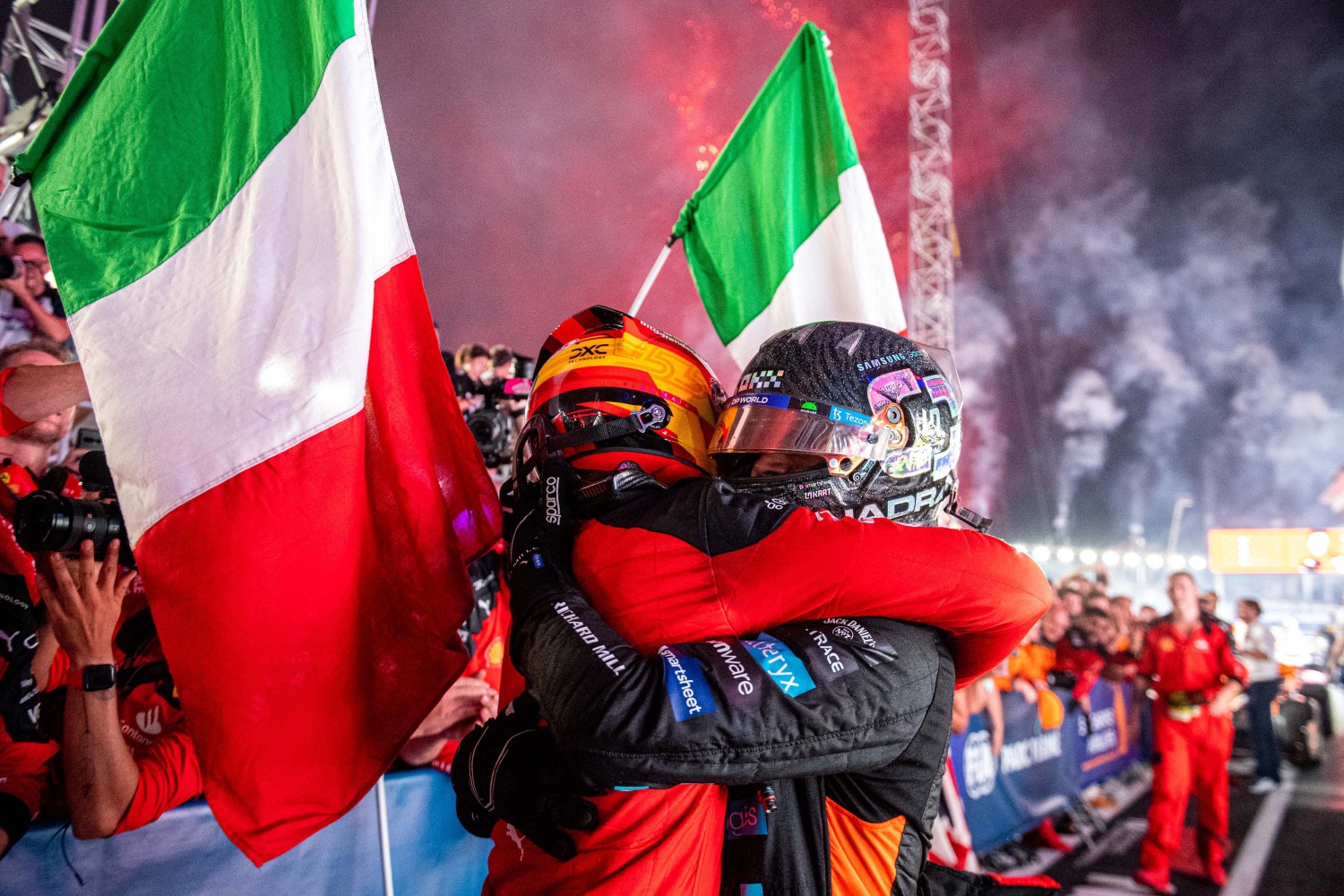 "I'm struggling a little bit more with the car – since the restart of the break actually," he admits.
"Quite a bit of understeer, but then also quite snappy. It's been so difficult to predict what is the car going to do on the track, which I then pay the price for with the confidence I have inside the car," Leclerc added.
Ferrari team boss Frederic Vasseur admits that Sainz, 29, appears to have been "unleashed" since the summer break.
"I'm not surprised by how well Carlos drove here," the Frenchman insisted. "Here in Singapore, he was among the best in every single session.
"I don't think there is a driver who would have managed the last ten laps as cleverly," Vasseur added after the Singapore GP.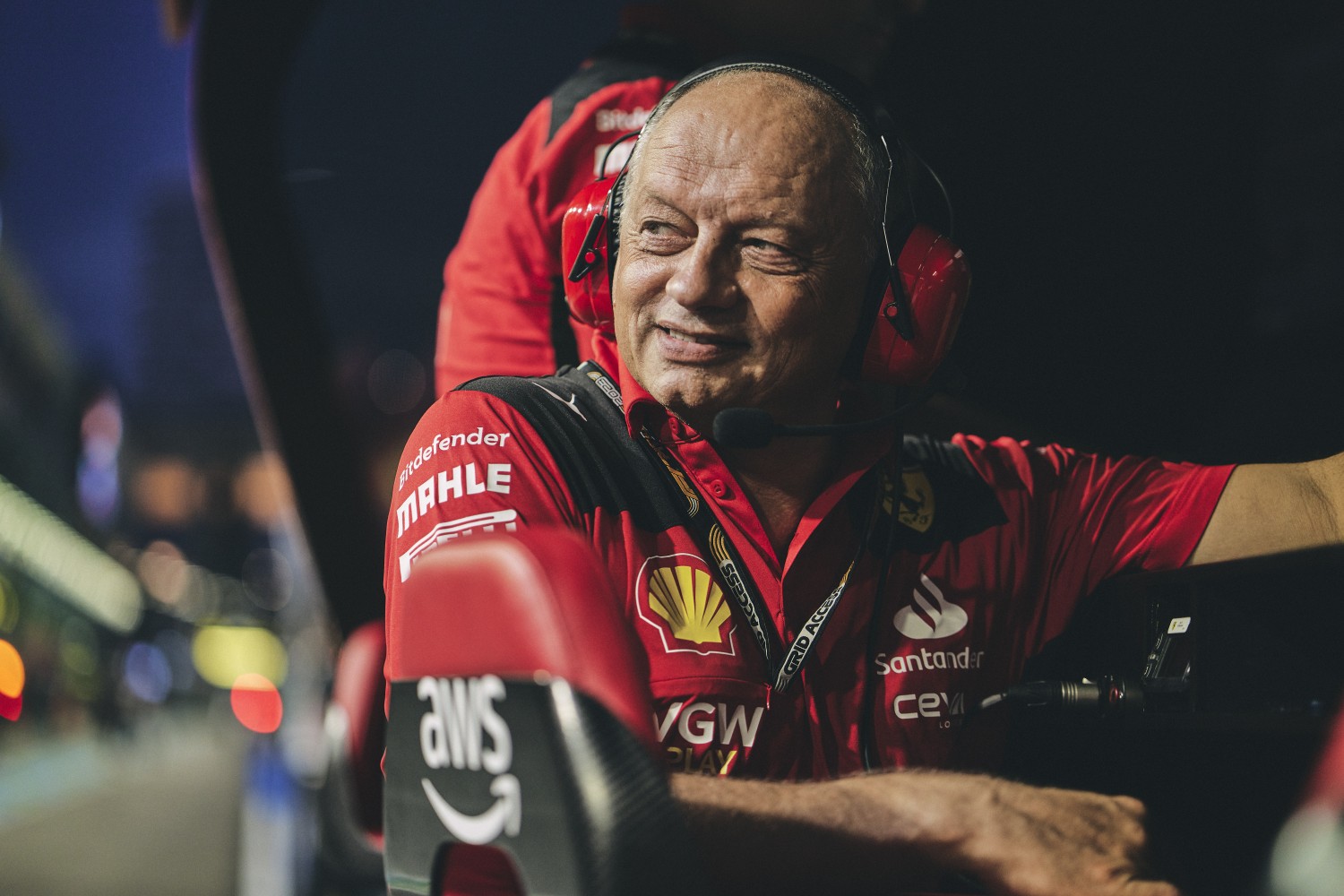 When asked what Sainz has steadily been doing better as the 2023 season progressed, he explained: "It's the mental preparation for the weekend, but the main difference is that he's there from the first lap, from the first practice session.
"That helps a lot. But we're talking about small details in the approach."
—
Sainz's charge to a brilliant victory in Singapore on Sunday was helped by some clever driving, which included ensuring second-placed Norris was within DRS range in the closing stages so the McLaren driver could help keep the charging Mercedes cars at bay.
At one stage, after Norris had lost ground after playing defensive against George Russell, Sainz even had to back off dramatically to get the pursuing McLaren back on his tail.
His plan came off perfectly as Russell could not find a way past Norris, before his last-lap error in clipping the wall put him out of the race.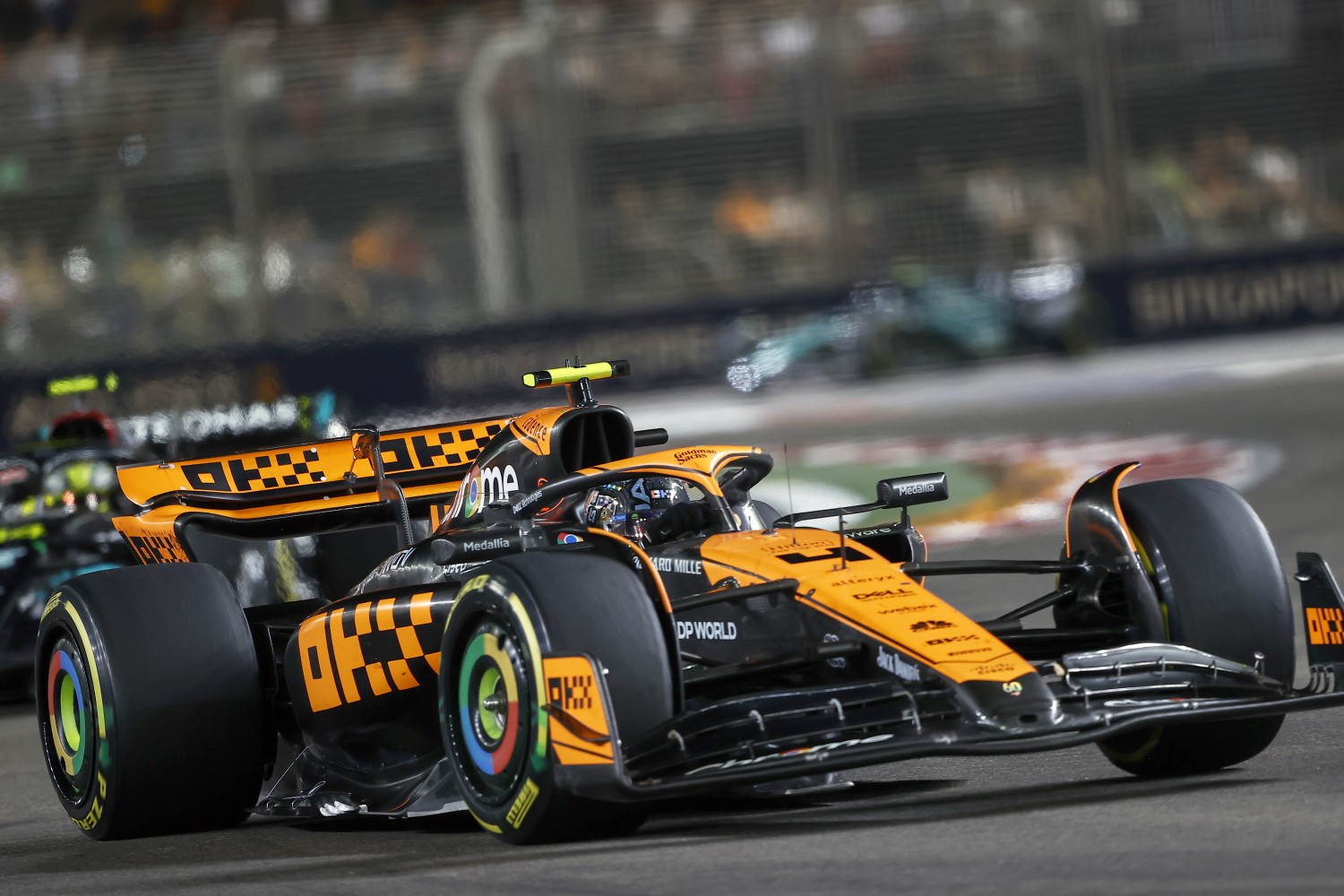 "It was the idea of Carlos," said team principal Fred Vasseur. "I don't want to say it's obvious, but he knew he was more at risk with Mercedes than with Norris.
"With Norris we had the same tires, and almost the same pace from the lap one. We were not really at risk with Norris except if we lost the tires, so it was a clever move from Carlos to keep Norris into the DRS."