NHRA: Kalitta, Hight, Hartford, Smith win rain-delayed Reading finals
Doug Kalitta, Robert Hight, and Matt Hartford were  final round winners of the rain-delayed Pep Boys NHRA Nationals in Reading, PA Monday.
Kalitta picked up his milestone 50th career win on Monday at Maple Grove Raceway while Robert Hight (Funny Car), Matt Hartford (Pro Stock) and Matt Smith (Pro Stock Motorcycle) also won the 16th of 21 races during the 2023 NHRA Camping World Drag Racing Series season, and the first of six events in the Countdown to the Championship playoffs.
The points lead changed hands in every class this weekend as well, with three of the four winners (Hight, Hartford and Smith) taking over the top spot.
Top Fuel
Kalitta powered past Torrence with a run of 3.662-seconds at 336.99 mph in his 11,000-horsepower Mac Tools dragster to open the Countdown to the Championship playoffs, picking up his first win since October 2020 in St. Louis. Kalitta knocked off Josh Hart, Shawn Langdon and Leah Pruett on Sunday before inclement weather pushed the final round to Monday.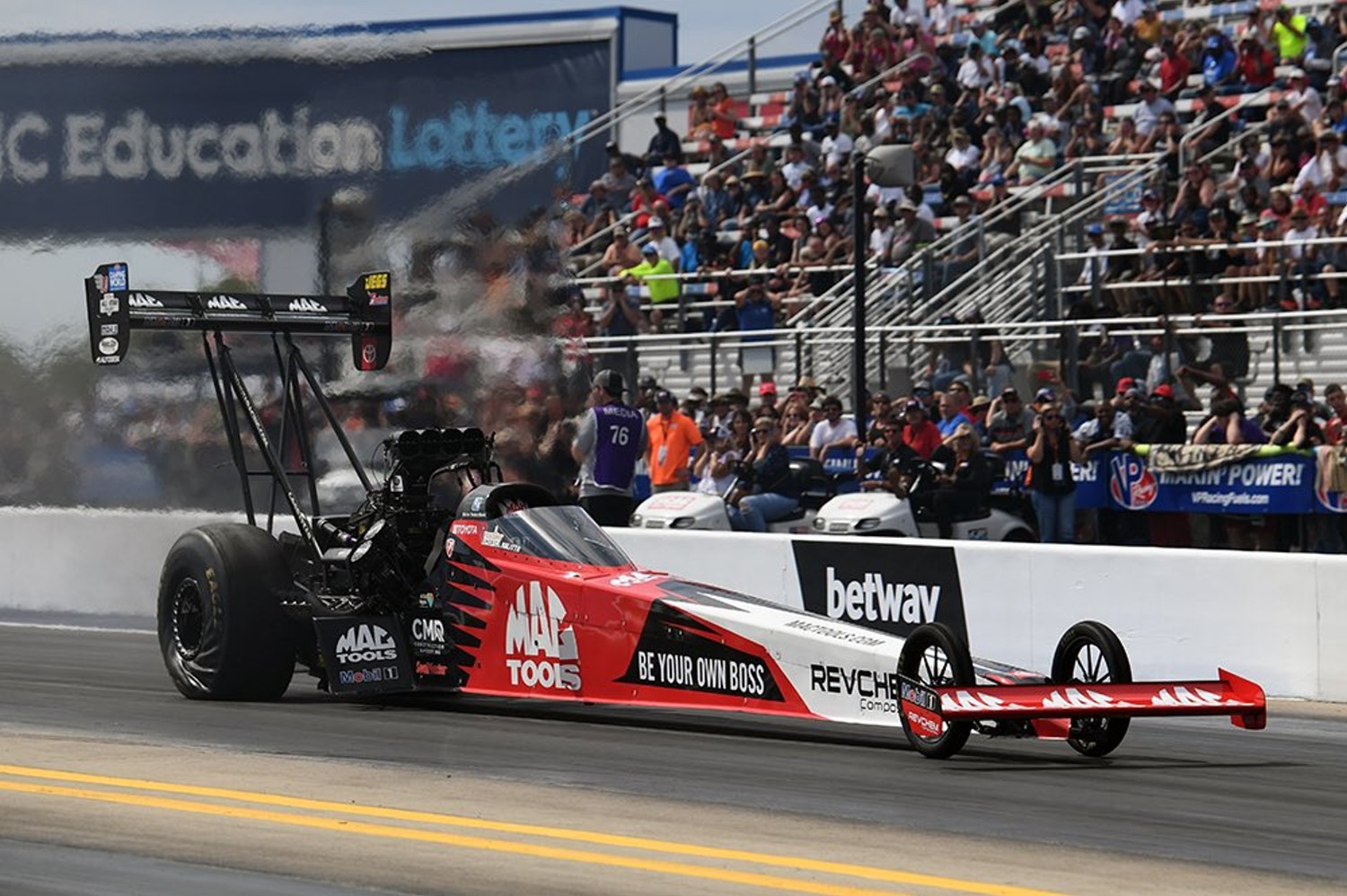 After a wild ride in the final round of qualifying, Kalitta was forced to go his backup car, but that didn't stop the veteran, who made the fastest run of his career in the final round to get the memorable victory. He also jumped to third in points to kick off the Countdown to the Championship in style.
"This is huge. To get that monkey off my back and get that 50th win, now we can concentrate on the next five (playoff) races," Kalitta said. "Getting this victory, that's been big on my list. It was a great job for my team and I'm real proud of their effort. To run like that and go in the 60s in the final, it shows their talent and I couldn't be happier. I love running here and my guys worked their tails off. It never hurts to have a thrash and I'm just really proud of this team."
Torrence took over the points lead with his fifth trip to the finals this year and 86th overall. He beat Mike Salinas, Antron Brown and Tony Schumacher and now leads Justin Ashley by seven points.
Funny Car
In his 100th career Funny Car final round, Hight made it one to remember, picking up his 64th victory thanks to an incredible pass of 3.854 at 330.39 in his Cornwell Tools/AAA Chevrolet Camaro SS to defeat Chad Green in the championship round. It also sent Hight into the lead by three points over Ron Capps, as the three-time world champion won at Maple Grove Raceway for the second straight year to kick off the Countdown to the Championship.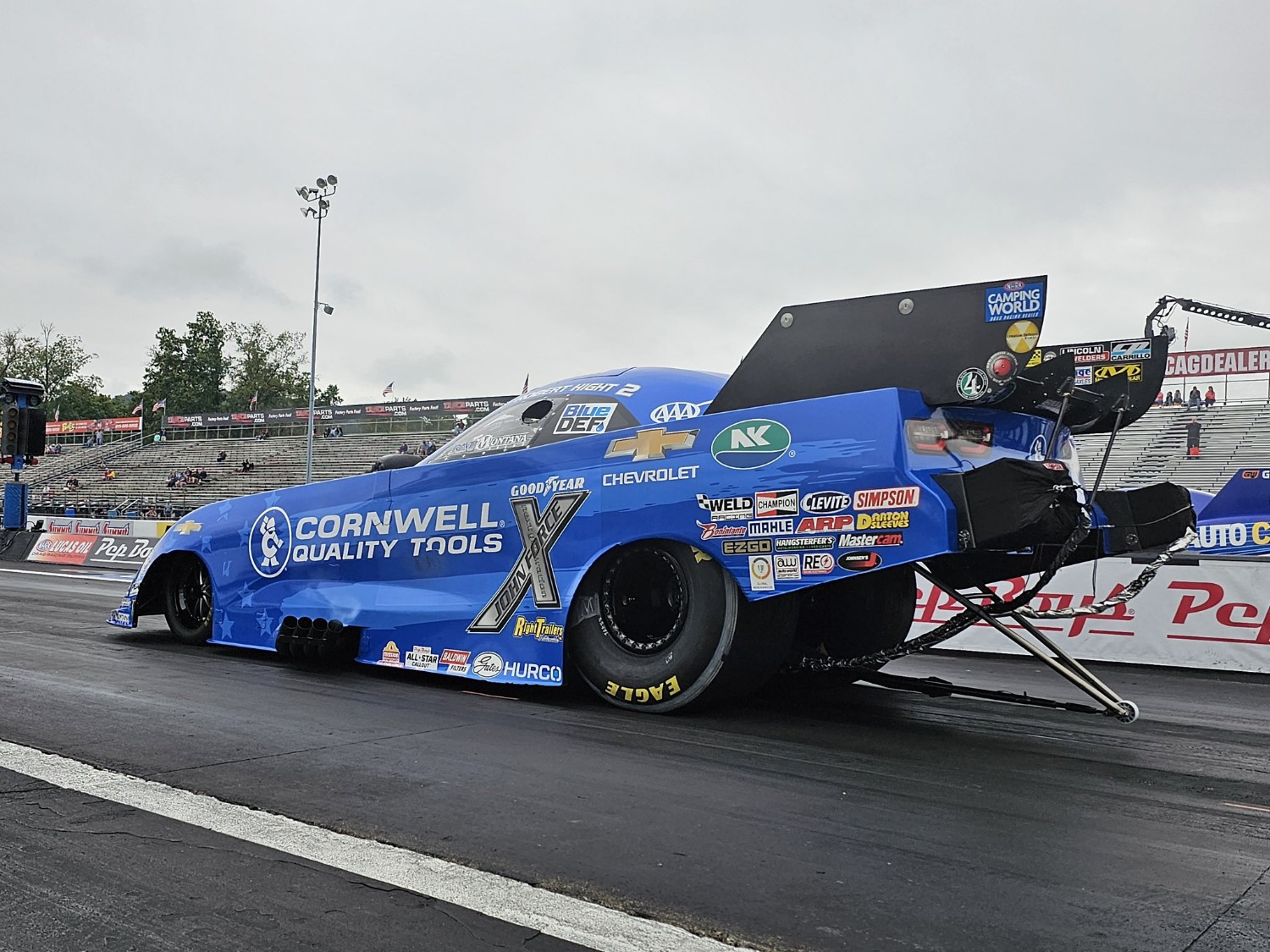 It was also Hight's third win this season, as the veteran raced past Jim Campbell, Matt Hagan and Capps to get to the finals, posting a string of incredible runs during eliminations. His thrilling win against Hagan, where Hight went 3.852, came by a mere .001, and he went 3.861 against Capps before taking down Green to celebrate for the third time in 2023.
"This car is running good at the right time and we did exactly what we needed to do today," Hight said. "But we have to stay focused on the task at hand. We learned a lot of things, but we have to keep working and keep our heads down because it's not going to get any easier. You're probably going to have to win three, maybe four times in the Countdown to win a championship, so we can't get too carried away yet. It was a job well done by this team this weekend and we're excited about that, but it takes major work to win a championship.
"That race against Hagan, when it's that close, it can go in either direction. You've got to be mentally prepared and ready against all these guys. We're thrilled to win and we can use it as a confidence-builder, but we have to continue to work hard."
Green reached his second final round this season, also moving to fifth in points, thanks to round wins against Terry Haddock, Tim Wilkerson and No. 1 qualifier Bob Tasca III.
Pro Stock
Matt Hartford overcame all sorts of adversity leading into the race and then during the weekend, but ended up with the points lead for the first time in his career after beating Kyle Koretsky in the final round with a run of 6.532 at 208.91 in his Total Seal/CIP1 Camaro. He won his second straight race in the process, but it didn't come easy for the new points leader. Hartford had an appendectomy the Thursday after his U.S. Nationals victory, but was determined to be ready for the playoff opener in Reading. The team, though, struggled throughout qualifying, making a litany of changes throughout the weekend before coming alive during eliminations.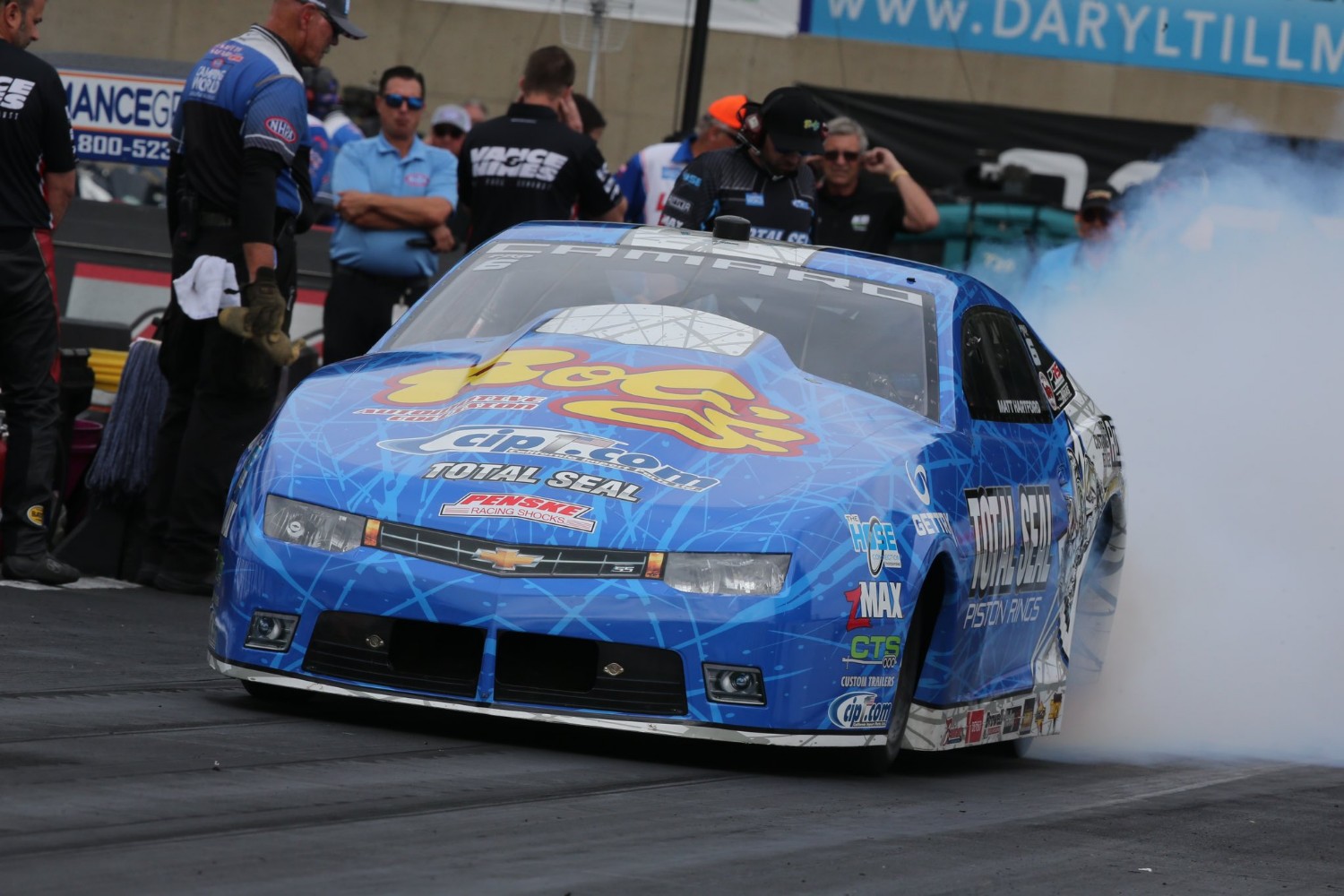 He knocked off Greg Anderson, Camrie Caruso and defending world champ Erica Enders to reach the final round, getting past his KB Titan Racing teammate to win for the third time this season and eighth time in his career. Hartford leads Enders by 30 points with five races remaining, feeling plenty of satisfaction with the win and the journey to get there.
"The last week and a half has not been fun until today," Hartford said. "Our team had to work harder this weekend than they have in years and they really pulled together. Things went our way and we had a really good day today. We've got a good car and a car that can run well in all conditions.
"It was a grueling weekend for everybody and the emotions were high. Our team never gave up and now there's 20 win lights left in the year. If I just keep doing my job and keep my head on straight, I think we walk out of here with a white (world championship) hat after five more races."
Koretsky, racing at the track his family owns, reached the championship round for the second time this season and eighth time overall thanks to round wins against Jerry Tucker, Aaron Stanfield and Troy Coughlin Jr.