F1: Sainz Ended Verstappen's Winning Streak Ahead of Suzuka
Fans who sportstream motorsports from various locations around the world saw the Red Bull and Max Verstappen come to an end in Singapore.  Carlos Sainz's brilliant win marked the second-ever victory for the Ferrari driver.
Verstappen could only manage to secure the 5th position at the Marina Bay circuit, with Ferrari's Carlos Sainz hanging on the lead to scoop the victory. Sainz's victory put an end to Verstappen's winning streak and marked an end to Red Bull's 15th record win streak in Formula 1 this year.
Verstappen only managed 11th on the grid ahead of the Japanese Grand Prix on Sunday. The 25-year-old became the first F1 driver to win an impressive ten consecutive GP races in Formula One. Currently, he leads the standings by 151 points.
Sainz's Winning Strategy at the Marina Bay Circuit
Ferrari's Carlos Sainz started on the pole and managed to maintain his position despite having worn-out tires. After the race, he admitted to having slowed down to manipulate the race so Lando Norris could stay within the one-second window.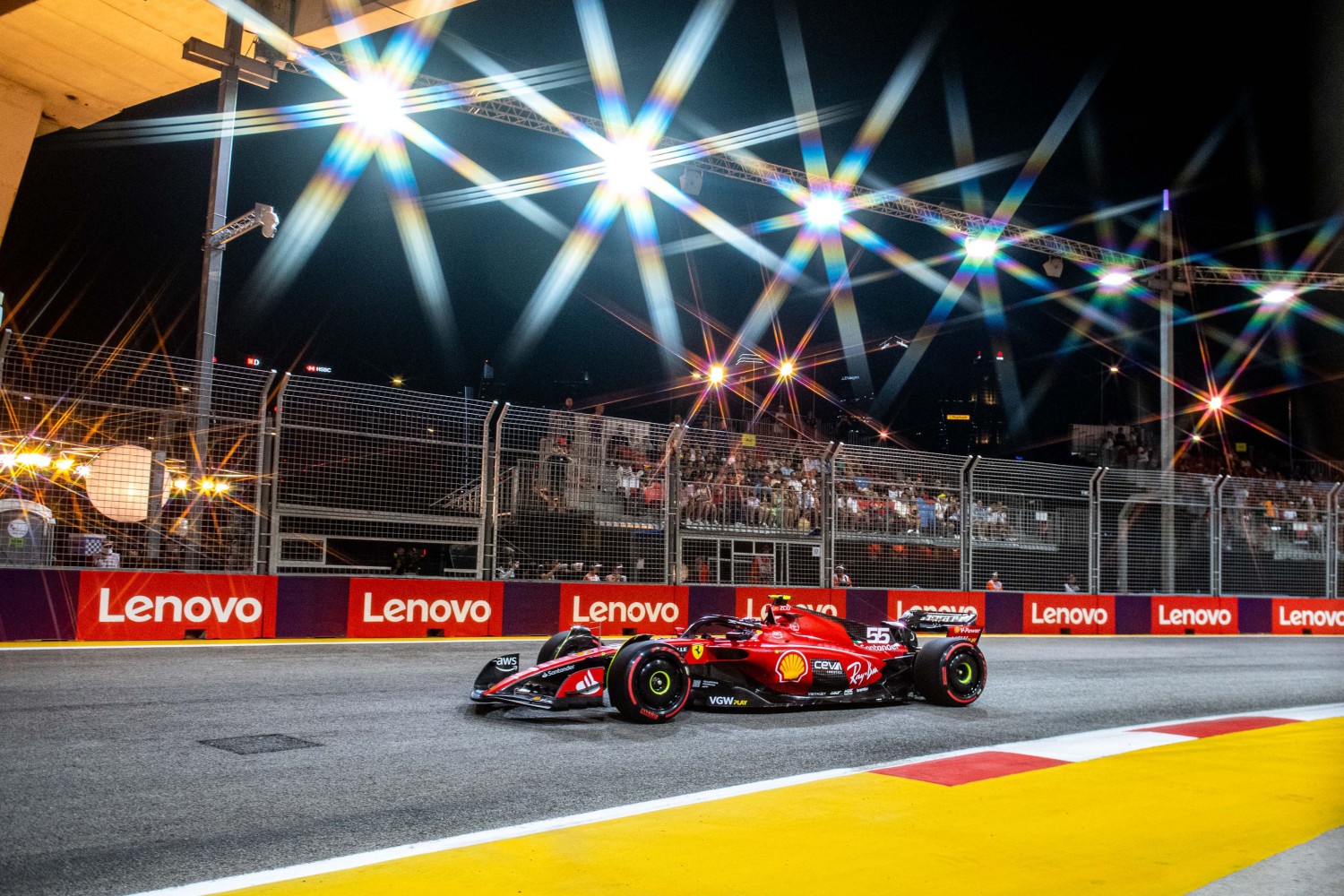 His strategic move helped Norris get DRS, giving him a straight-line speed boost and thwarting Mercedes' bid to seize the lead.
Sainz, Norris, and Russell were the drivers looking to make the podium before Russell crashed from the third position, promoting Hamilton to number 3.
Safety Car Timing Denied Verstappen the Top Position  
Verstappen had managed to move up from 11th to 5th position on the Marina Bay Circuit. However, the deployment of a full safety car after Logan Sargeant's crash impeded his progress.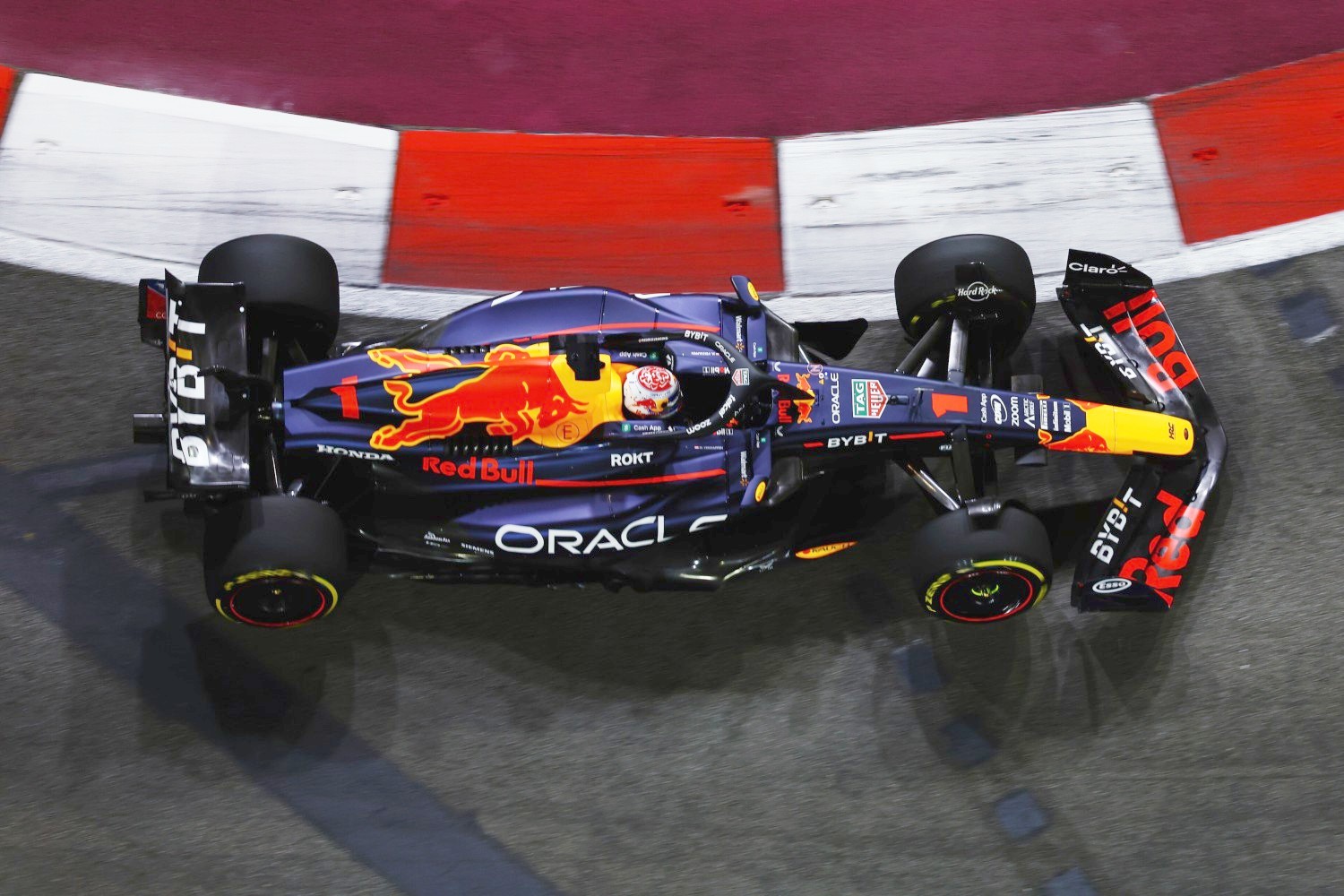 Verstappen had decided to start the race on the hards, and as a result, the safety car situation meant he couldn't get an opportunity to switch to mediums and still benefit from it. Drivers who had started with medium tires seized the opportunity to make a pitstop.
Verstappen faced yet another strategic challenge with the virtual safety car, which came after Esteban Ocon made a stop on the track. And since another set of fresh mediums was not available to him during the VSC period, the reigning F1 world champion couldn't benefit from this situation either.
Regardless, Verstappen managed to finish 0.264s behind 4th place Charles Leclerc and 21.4s off Carlos Sainz.
Red Bull's Sergio Perez failed to reach Q3 as well, which saw him start in 13th for Suzuka.
Red Bull Expected to Bounce Back in Japan
Red Bull is expected to recover their form in the upcoming Japanese GP after a struggling weekend in Singapore. Expressing his thoughts after the race, Ferrari's Charles Leclerc noted that Red Bull would soon get back to where they belong.
Aston Martin's Fernando Alonso also agreed with Leclerc's sentiments, noting that Singapore had presented challenges to Mercedes in the past races where they dominated the championship, which is why he believes Red Bull will dominate in Japan.
According to Verstappen, the Marina Bay Street circuit was a learning lesson. Singapore GP circuit revisions made it look so different to the champion, making it hard for his team to employ their usual strategies.
With a lesson learned and a few tricks up their sleeves, Red Bull will be looking forward to getting back on top in the upcoming events.
The 2023 Japanese Grand Prix Schedule
The Japanese GP is set to begin on Friday, 22 and end on Sunday, 24 September. The first practice is scheduled to start at 3:30 am (BST) and the Free Practice 2 at 7:00 am.
The third practice session will take place on Saturday from 3:30 am (BST), with the qualifying starting at 7:00 am (BST) the same day.
The main event will take place on Sunday from 6 am (BST).
Final word
Red Bull's dominance has continually disrupted Formula One's competitive balance for the larger part of 2023. However, their failure to make the podium in Singapore proved they are not immortal.
Whether Red Bull will rebound at Suzuka and maintain their top form in the upcoming competitions is something we are all eagerly waiting to see.
November's Formula One race in Las Vegas may even prove to be more spectacular.